Too tall to fly? 7-foot Russian volleyball player booted from flight for being big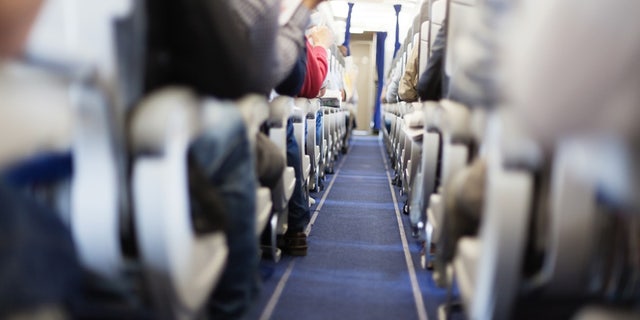 NEWYou can now listen to Fox News articles!
What happens when armed police officers board a plane to haul a 7-foot volleyball player off a flight for being too tall?
Even sitting down, Alexander Kimerov, a 20-year-old athlete from Russia, is the same height as the cops, and when they eventually get him onto his feet, you really start to understand just how imposing his height is.
SODA SPILL PROMPTS EMERGENCY LANDING ON AMERICAN AIRLINES FLIGHT
The fiasco started when flight attendants argued the athlete was blocking the aisle with his very long legs.
How bad could it be? Obese people can fly, after all. Noisy babies are allowed on board. Plenty of people have flown with illnesses like stomach bugs. And there's no rule stopping people getting onto a plane if they haven't had a shower for the better part of a week.
In this case, however, things escalated pretty quickly.
A video from The Siberian Times shows the debacle:
Cabin crew ended up calling police to have him removed from the flight from Novy Urengoy, in Siberia, to Moscow, even though the player reportedly flew the route before.
Many passengers on the plane decided to pipe up as police ordered Kimerov to "behave like a man and vacate your seat."
FOLLOW US ON FACEBOOK FOR MORE FOX LIFESTYLE NEWS
Volleyball is huge in Russia, and the video has already caused quite a stir since it was posted on social media.
Moscow Dynamo player Alexander Volkov expressed his shock at his fellow player's treatment, saying: "What's going on with this world, friends?
"A man is being taken off plane because of his height. And not just an ordinary man, but a prominent sportsman who plays for Russia."