Tokyo offers travelers a 'fascinating and unexpected' vacation like no other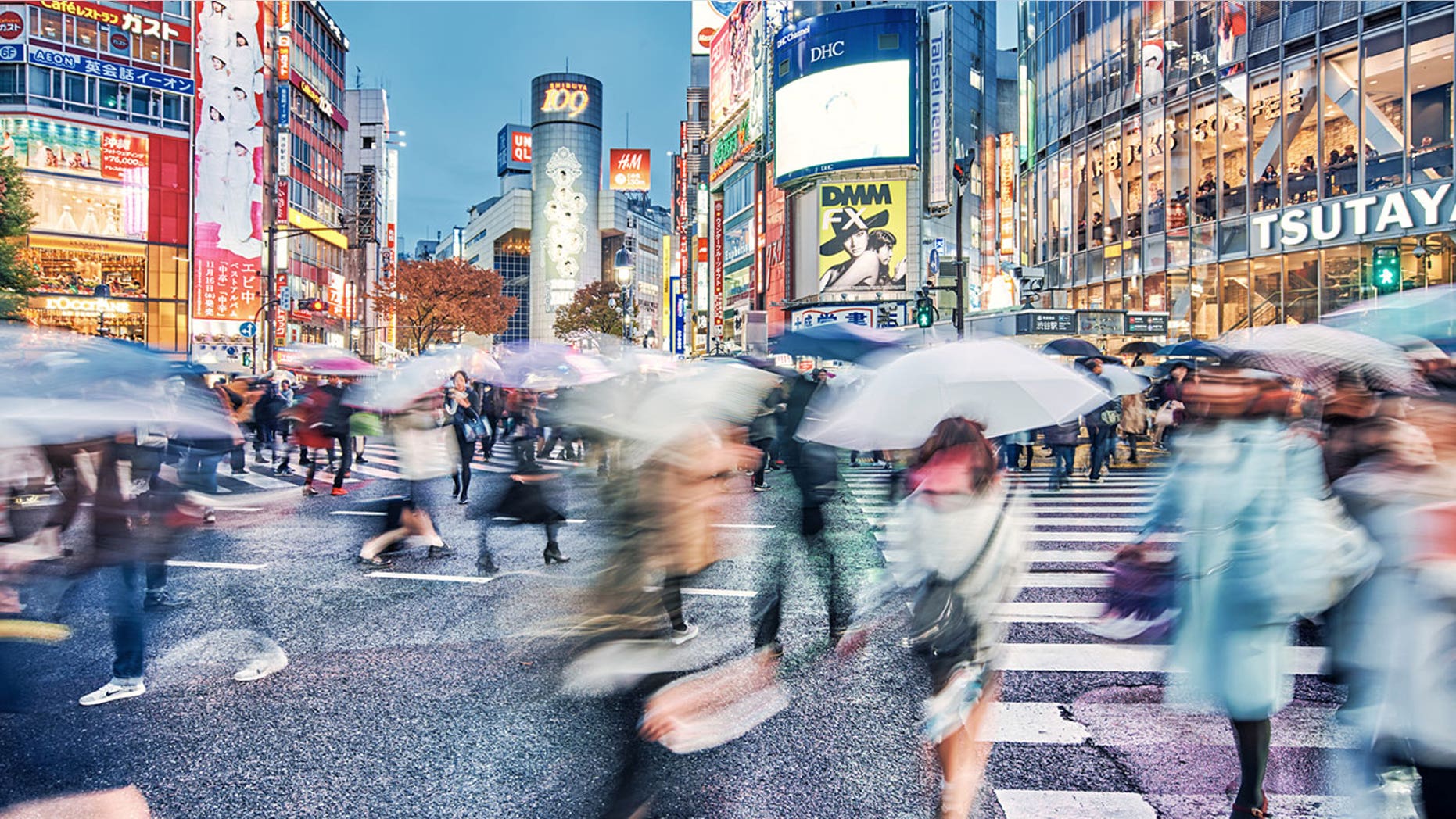 For Americans, the idea of visiting Asia can be daunting. There's so much possibility, and it is, after all, literally the other side of the world. But an excellent introduction can be made with a visit to Japan's capital city of Tokyo.
The upcoming 2020 Olympic Games in Tokyo offer enough reason to get a sneak peek at this dynamic city and incredible country, but there's also a ton of cheap flights right now from the States, with American Airlines, ANA, Delta, and Japan Airlines fares going for as little as $450.
They call Tokyo the electric city, and for good reason — imagine Times Square times 100, and you've got a good idea of this bustling and exciting town.
JAPANESE TRAIN LINE APOLOGIZES FOR LEAVING SECONDS TOO EARLY
Stefan Krasowski is a travel consultant and founder of the blog Rapid Travel Chai. He's lived in Asia for several years, and says "Japan is both ultra-traditional and ultra-modern, like travelling through a poem one moment and a video game the next."
Oddly enough, the 2003 movie "Lost in Translation" inspires many to make the journey. It follows an aging American movie star in Tokyo to shoot a commercial, and his budding friendship with a newly married American woman left alone in her room at the Park Hyatt Tokyo. The movie takes off as the pair (Bill Murray and Scarlet Johannsen) explore the sights and sounds of the city.
The other star of the movie is the hotel itself — one of the most famous in Tokyo, and considered the height of luxury with views of the whole city. It's not cheap, but worth a splurge for a once-in-a-lifetime trip to Japan.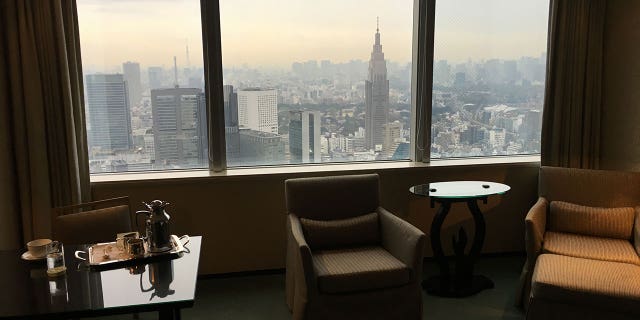 Mark de Leeuwerk, the hotel's executive assistant manager, told Fox News that Tokyo is a great city to visit for a number of reasons. "Tokyo is guaranteed to be the culinary highlight of any trip you will ever make — the side streets are where you find the hidden gems of restaurants and bars that make for an authentic experience in Tokyo," he stated.
"Shinjuku and Shibuya are the prime locations in which to explore these side streets, guaranteed to boast a street perfectly tailored for any visitor with a particular interest and taste," he added.
JAPANESE 'CAT HEAVEN ISLAND' WANTS ED SHEERAN TO COME BY FOR A VISIT
Herve Mazella, the Park Hyatt's general manager, agrees that the city offers something for everyone, regardless of budget or interest.
"Tokyo is both fascinating and unexpected," says Mazella. "There are many layers to discover from casual local places to the most sophisticated experiences in food, service, art and design. The attention to detail, presentation and display, the passion and dedication that people put into what they do can be witnessed at every corner of every street in Tokyo."
Another great place to start exploring is at the Edo-Tokyo Museum, where visitors can soak up an overview of Tokyo's rich history. Yuji Tanaka, the museum's curator, pointed out Tokyo has been destroyed many times, during great fires and earthquakes over the centuries, and most recently during WWII when it was destroyed by U.S. bombers in air raids.
"After the war, Tokyo drastically changed economically and socially due to rapid economic growth through the 1970s," says Tanaka. "You can see the 400 years of history of Tokyo with perspective views at the museum." (Just be aware that the Edo-Tokyo Museum is closed until early 2018 for a remodel.
Other favorite must-see spots in Tokyo are visiting the shrine at Sensō-ji, the insane streets of Shibuya (where you can cross the streets with thousands of other pedestrians, and visiting the beautiful Ueno Park in Tokyo's Taitō city.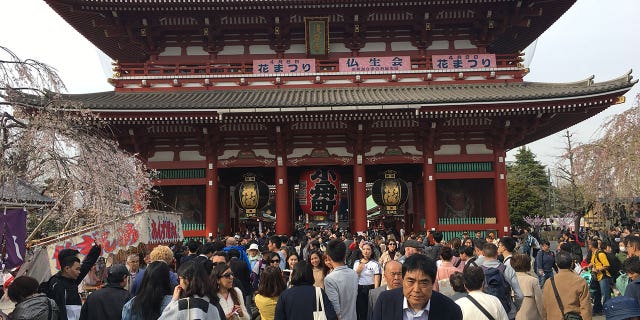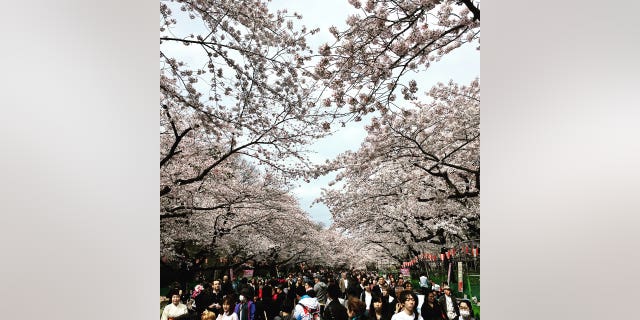 JAPANESE RESTAURANT CAUGHT ADDING EXCESSIVE WASABI TO FOREIGNERS' ORDERS
That might sound like a lot — especially since it's all within city limits — but Krasowski further suggests making Tokyo your temporary "home base," and then hopping over to see other parts of the islands.
"Rail passes make it a breeze to see much of Japan," says Krasowski. "Spend time in an onsen [a resort town specializing in hot springs) such as Hakone near Tokyo, or further afield like Beppu and Kinosaki.
He also said all Americans should consider a trip to see the atomic bomb memorials at Hiroshima and Nagasaki. Avid sightseers might also want to venture to Kamakura to view the giant Buddah at Kōtoku-in — just don't try to see all the shrines in one day.
After all, you'll want to set aside some time to explore Mt. Fuji on a Gray Line bus tour, complete with a ticket back to Tokyo on a famous bullet train, or "Shinkansen." Just don't be late — Japan's rail system keeps to a very rigid schedule.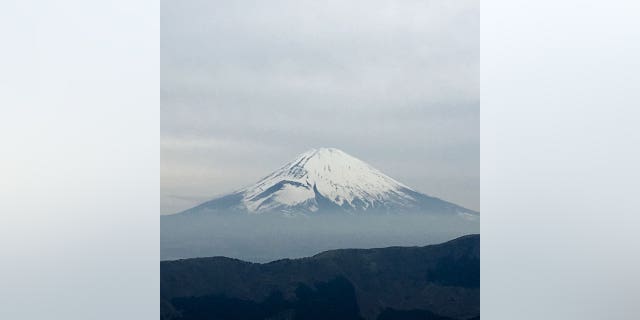 FOLLOW US ON FACEBOOK FOR MORE FOX LIFESTYLE NEWS
In any case, see Tokyo before the Olympics crowds come — and time your visit just right to see the awe-inspiring cherry blossoms. You won't regret it.