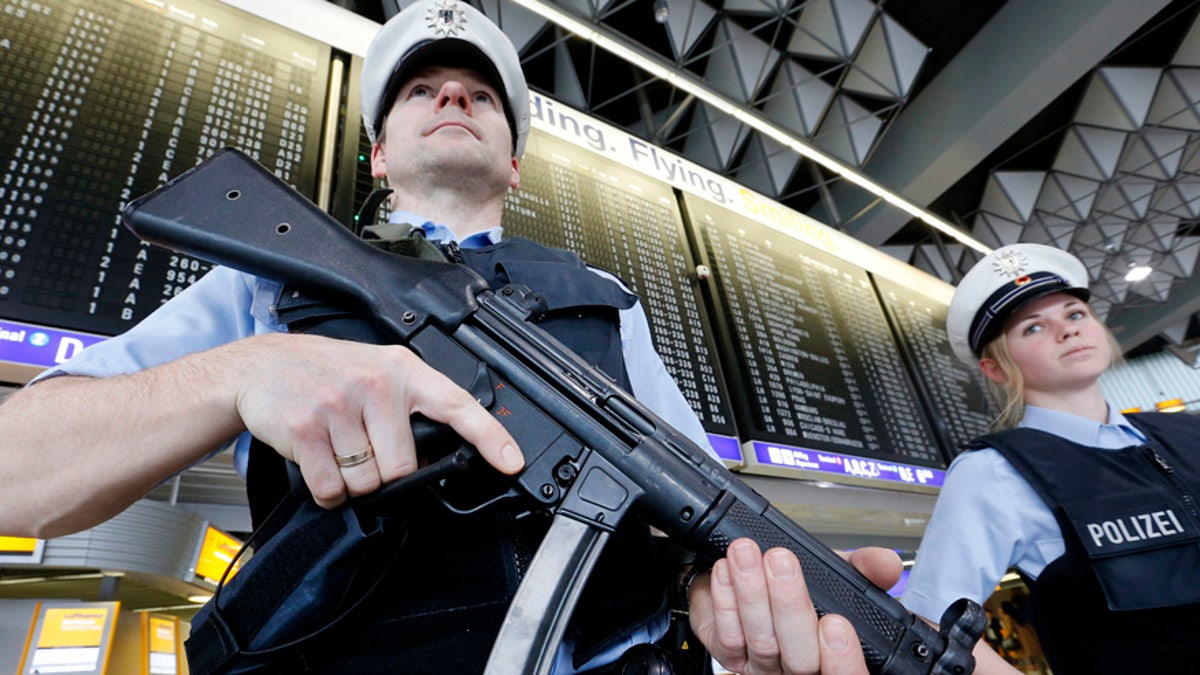 The European Union on Wednesday unveiled plans for a new system of security checks on travelers permitted to enter Europe without visas in an effort to crack down on extremists.
People from 60 visa waiver countries, including the U.S., will have to pay 5 euros ($5.36) and fill out an online form to obtain clearance to travel within Europe's 26-nation ID check-free area.
The EU's security commissioner, Julian King, said that "by spotting problem individuals and stopping them from coming, we'll enhance Europe's internal security."
The automated system would cross-check travelers against visa, criminal and stolen document databases. The European Commission says filling out the form should take less than 10 minutes. It will be valid for five years and multiple trips. Most people should get immediate approval, although some requests could take 72 hours to come through.
The EU's top migration official, Dimitris Avramopoulos, said the system will help identify people who "may pose security threats, also irregular migration, or health risks, before they arrive at our borders. It will bridge somehow the existing information gap by gathering information that could be vital to national authorities."
The United States introduced a similar travel authorization system after the Sept. 11 attacks. In the past, EU officials routinely complained that it was tantamount to reintroducing visas.
But the deadly attacks on Paris and Brussels last year, in which a total of 162 people were killed, have spurred Europe's own security clampdown.
Plans are also in the pipeline for an entry and exit scheme that would check all travelers, including European citizens, entering or leaving the passport-free area known as Schengen. That system is aimed at catching so-called foreign terrorist fighters who train or wage war in Syria and Iraq.
The Commission hopes that both this system and the new travel clearance will be up and running in 2020.