Tilman Fertitta, Golden Nugget come to aid of Mandalay Bay after Las Vegas Shooting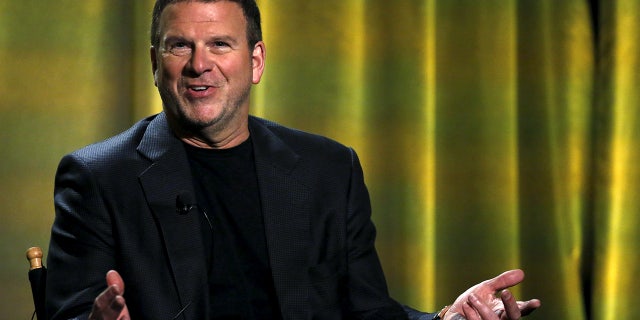 Las Vegas is reeling from a horrifying shooting during a country music concert at Mandalay Bay Resort and Casino last night. The shooting has left 59 dead and more than 500 injured.
The devastation has affected the whole strip – and fellow hotels and casinos are reaching out to help.
MGM RESORTS ORGANIZING CRISIS COUNSELING FOR GUESTS, EMPLOYEES
Golden Nugget hotel and casino owner Tilman Fertitta said in an interview with Fox News that he and his staff are "doing as much as we can do."
Fertitta has been on the phone with his management at Golden Nugget to coordinate free meals for first responders and organize blood drives. The night of the shooting, the hotel and casino opened its doors to those who were unable to get down to their hotels at the other end of the strip – Golden Nugget is about 6 miles north of Mandalay Bay.
HOTEL SECURITY A CONCERN, EXPERT SAYS MANDALAY BAY WAS 'SOFT TARGET'
The mass shooting has "hit home," Fertitta says.
"A 31-year-old employee … was killed at the concert," he said, adding that the employee left behind four young kids.
"So we'll do an internal company wide fundraiser to help her family, in addition to doing everything we can do for Mandalay Bay and first responders."
Fertitta said the hotel has reached out to Mandalay Bay to offer help and rooms if needed since Mandalay Bay may still "be an active crime scene."
As for how the tragedy has impacted tourism in Las Vegas, Fertitta said the hotel is not getting "as many cancellations as you would expect."
FOLLOW US ON FACEBOOK FOR MORE FOX LIFESTYLE NEWS
"It appears that this is one mentally ill gentleman, not a terrorist attack with a cause," he said.