Treetop Experience opens in Denmark, lets visitors look down on forest canopy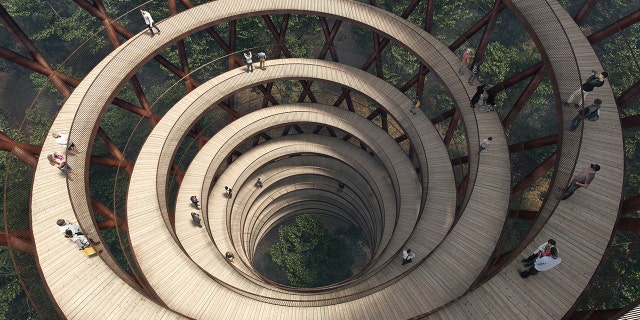 Now you can see Denmark from a different angle.
Just one hour south of Copenhagen, in a preserved forest called Gisselfeld Klosters Skove, a treetop walkway connected to a 148-foot-tall observation tower opened last week to give explorers a bird's eye view.
More From Travel + Leisure
The Treetop Experience is a spiraling walkway that passes through the forest. It's split into a high and a low route, with the high route passing through the oldest section of the forest while the low route and tower are located in the younger areas.
The observation tower has a distinct, curved profile that is slender in the middle with an enlarged base and crown. Not only does this create better stability and a larger area for the viewing platform at the top of the tower, it also allows for better contact with the forest canopy.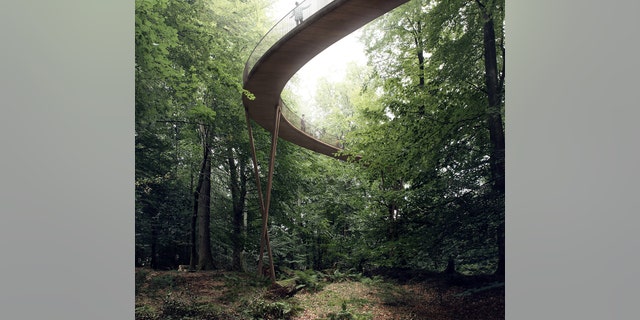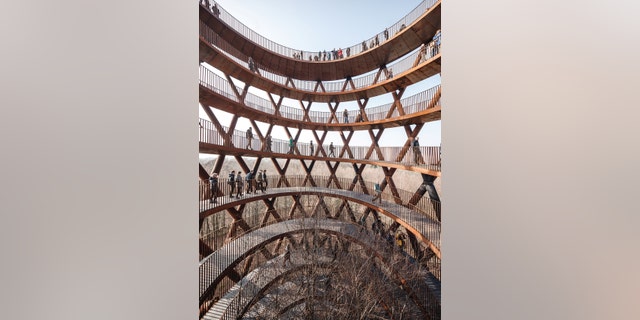 Throughout the walk, travelers can take in the hilly landscape of Gisselfeld Klosters Skove as they pass by lakes, creeks, and wetlands.
Plans for the walk were created by the architecture studio EFFEKT, as a commission for Camp Adventure, a treetop adventure park located in the forest. Camp Adventure has a variety of other activities, including other treetop climbing paths and zip lines.