Things every foodie must know about food festivals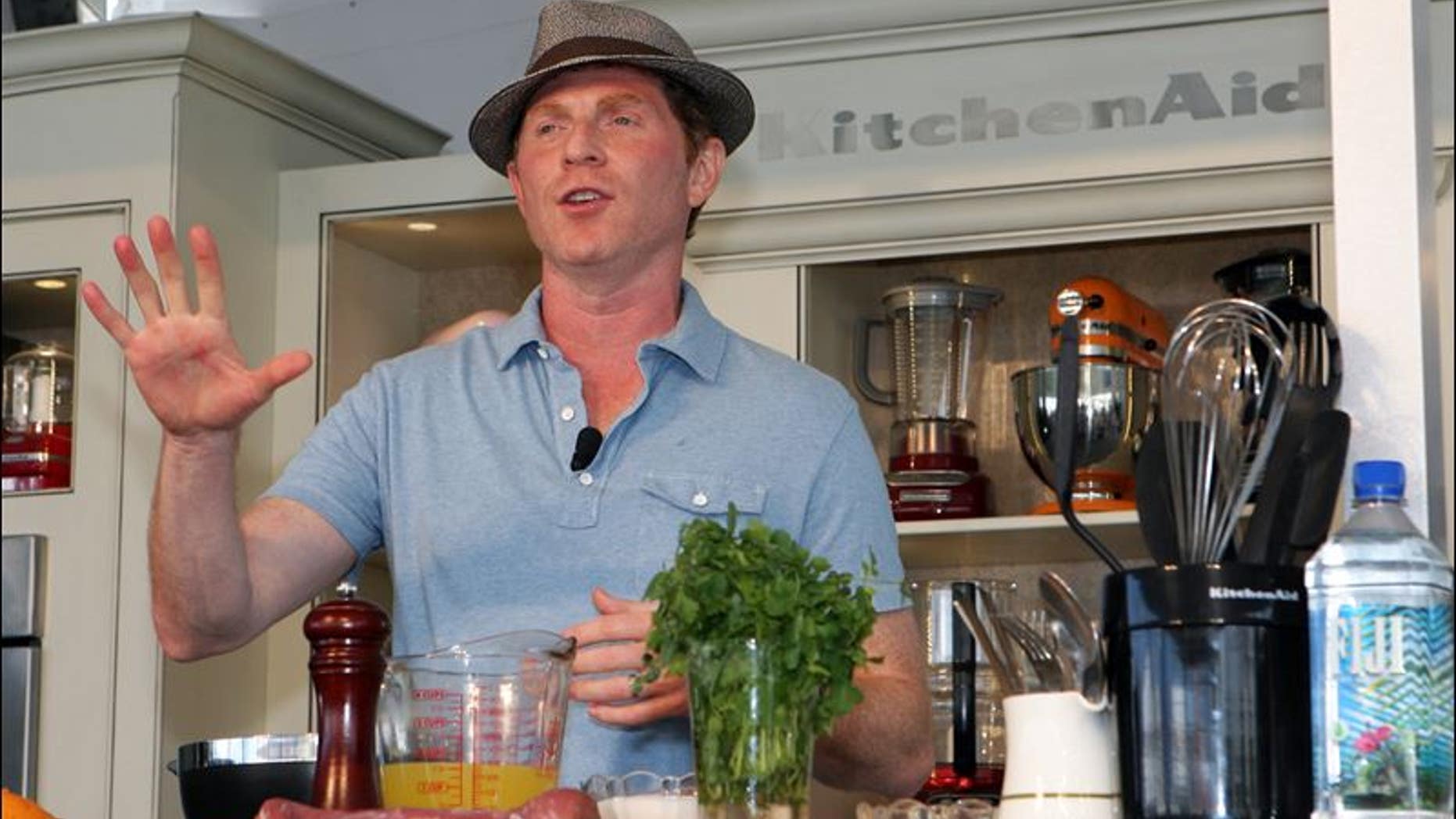 Attending a star-studded, multi-day culinary bonanza like the South Beach Wine & Food Festival is the stuff of foodie fantasies. Here are the essential strategies for tasting, sipping, and partying your way through a delicious event.
You can always spot the ringers at a destination food event like the South Beach Wine & Food Festival (known as SBWFF) in Miami. While noshing newbies in fancy footwear are literally sinking in the sand as they queue up to crowded booths, pro festival-goers are lapping the floor in flip-flops and sinking their teeth into the tastiest morsels before sidling up to celeb chefs for requisite selfies.
While there's no "right" way to experience your first food festival (or your 50th) there are specific strategies you can use to get the biggest bang for your buck (tickets at SBWFF and similar festivals run from $20 for a kids event to $500 for an exclusive dinner). Put these expert tips into action, and you may get even more than you bargained for: a coveted invitation to one of the legendary SBWFF after-parties.
Begin with a mission
Most food festivals span several days and feature several dozen events, from intimate dinners to walk-around tastings to late night parties. "You can't hit every event you'd be tired, woozy, and overstuffed," says Robert Irvine, author of Cook like a Chef and host of Restaurant: Impossible. Decide which experiences are most important to you, and then purchase tickets to those specific events.
Don't dress for a red carpet
You've paid handsomely for tickets and you're in a glamorous location, so it's tempting to wear your finest duds to the festival. Resist the urge. "Remember that most SoBe events are on the beach, on sand, and exposed to the elements," says Franklin Becker, executive chef of The Little Beet in New York City. "Check the weather report, and dress for comfort." If you absolutely can't bear the idea of skipping out on your high heels, get creative and wear them as an accessory, as this festival-goer did.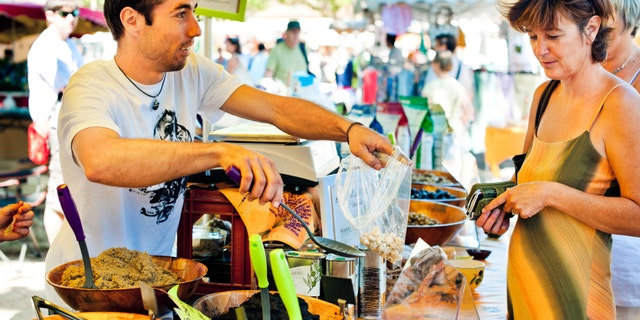 Be an early bird
Show up at least 15 minutes before your scheduled event begins, recommends Irvine. "Otherwise you could be standing outside in a big crowd, waiting to get inside when the food is already being served."
Flow against traffic
"When walking into an event, it's human nature to gravitate to our right and move around the room counterclockwise," says Mark Gregory, former Food Network executive. "That's everyone else's instinct too, which is why there's often a logjam by the front door." He recommends escaping the early crowds at any event by walking directly to the far back corner of the space, then moving clockwise to hit as many booths as possible before the crowd catches up.
Check the menu before you wait
No matter how early you arrive, or how strategic you are about your sampling, you're eventually going to wait and wait to grab some grub. "Before you step into an epic line, read the menu to see what's being served," says Ani Meinhold, Partner at The Federal in Miami. "So often people get to the front and realize that they can't or won't eat what's being served."
On the flip side if you're really a fan of a particular chef, don't be deterred by a mob of people queued up to see them. "In that case, be patient and wait," recommends Meinhold. "It'll be worth it for the opportunity to be served by someone whose food you're really excited about."
Check out more need-to-know food festival tips.
More from Budget Travel
33 Places That Belong on Your Bucket List
41 Mother-Daughter Trips of a Lifetime
33 Most Beautiful Places in America