The world's most unique airports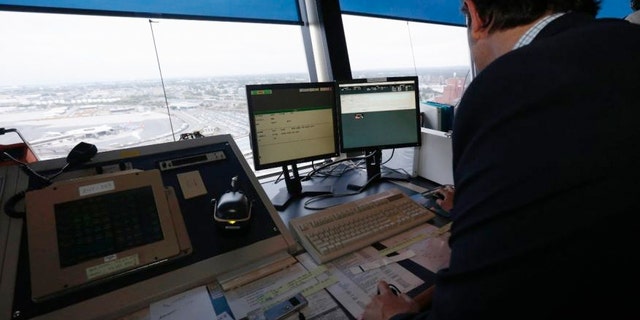 Engineers tasked with building airports face many challenges. They need to find a location with plenty of space, lots of flat ground, good visibility and favorable winds.
Yet, many places where airports are required are far from ideal.
A thread on the question and answer website Quora turned up some interesting answers, when one user of the question-and-answer website asked: "What are some of the most unique airports in the world?"
Here, we explore some of the most interesting responses.
US FEDERAL TRANSFER CENTER, OKLAHOMA CITY
The Federal Transfer Center is a facility that is used for the holding of inmates and to facilitate their transfer between federal prisons. It's located next to Will Rogers World Airport and planes pull right up to the two built-in gates that connect directly to the prison itself.
(A plane can pull up right at the prison door.)
BLACK ROCK CITY MUNICIPAL AIRPORT, NEVADA
The Black Rock City Municipal Airport is unique in that it operates for only one week per year. It's also known as 88NV — its IATA airport code.
"It is a dirt strip that hosts about 150 airplanes for the participants of Burning Man [an annual festival that takes place at Black Rock City], located in the middle of a dry lake bed in the Nevada desert," writes one Quora user.
"There is a full-service terminal building, charter service, skydiving operator, galley, fuel depot, and several thousand free sightseeing rides given each year.
"Many of the pilots spend a great deal of time and money gifting these rides and volunteering to help make the airport exist.
And now plans are afoot to create a Starport, a temporary structure to be used during Burning Man with an observation deck, which will offer panoramic views of the city and runway.
KANSAI INTERNATIONAL AIRPORT, JAPAN
Kansai is the airport for a region that has "no space or permission to run a 24-hour airport in the city, and no rural land that can be expropriated," writes one Quora user.
It's entirely offshore, on a man-made island made from landfill that was excavated from three nearby mountains.
KAI TAK AIRPORT, HONG KONG
Kai Tak Airport was the international airport of Hong Kong from 1925 until 1998.
Hong Kong in the late 80s was a densely populated city among mountains and sea with seven million people living on about 11,000 square feet. The one airport that served this bustling metropolis was the Kai Tak Airport.
"It was on a little bit of reclaimed land in a harbor and there were high-rises on both sides," recalls one Quora user.
"It was a relatively short runway for big planes, and it always felt harrowing when landing in a 747. When you looked out the window during take off or landing you felt like you could look into the living rooms of people."
SEA ICE RUNWAY, MCMURDO STATION, ANTARTICA
The Sea Ice Runway is the principal runway for the US Antarctic Program during the summer Antarctic field season due to its proximity to McMurdo Station.
The annual sea-ice runway for wheeled aircraft is constructed at the start of each season and is used until early December when the sea ice begins to break up.
PARO AIRPORT, BHUTAN
Park Airport is the only international airport in Bhutan and served by the National Airline Druk Air.
The landing path needs the pilot to navigate through two narrow valleys. Before approaching the strip an aircraft has to do a turn and it requires great skill to get the plane parallel to the airstrip in such a short period of time.
"With surrounding peaks as high as 5,500m it is considered one of the world's most challenging airports to land. Flights at Paro are allowed under visual meteorological conditions only and are restricted to daylight hours from sunrise to sunset," wrote one Quora user.
BARRA AIRPORT, SCOTLAND
Barra Airport is a short-runway airport situated in the wide shallow bay of Traigh Mhòr at the north tip of the island of Barra in the Outer Hebrides. It's the only one in the world where scheduled flights use a beach as the runway-providing the tide is out.
This story originally appeared on news.com.au.