Where to hole up when your palace is under renovation? We have a few ideas, from Vienna to Vegas.
1. Provocateur Suite, Hard Rock Hotel, Las Vegas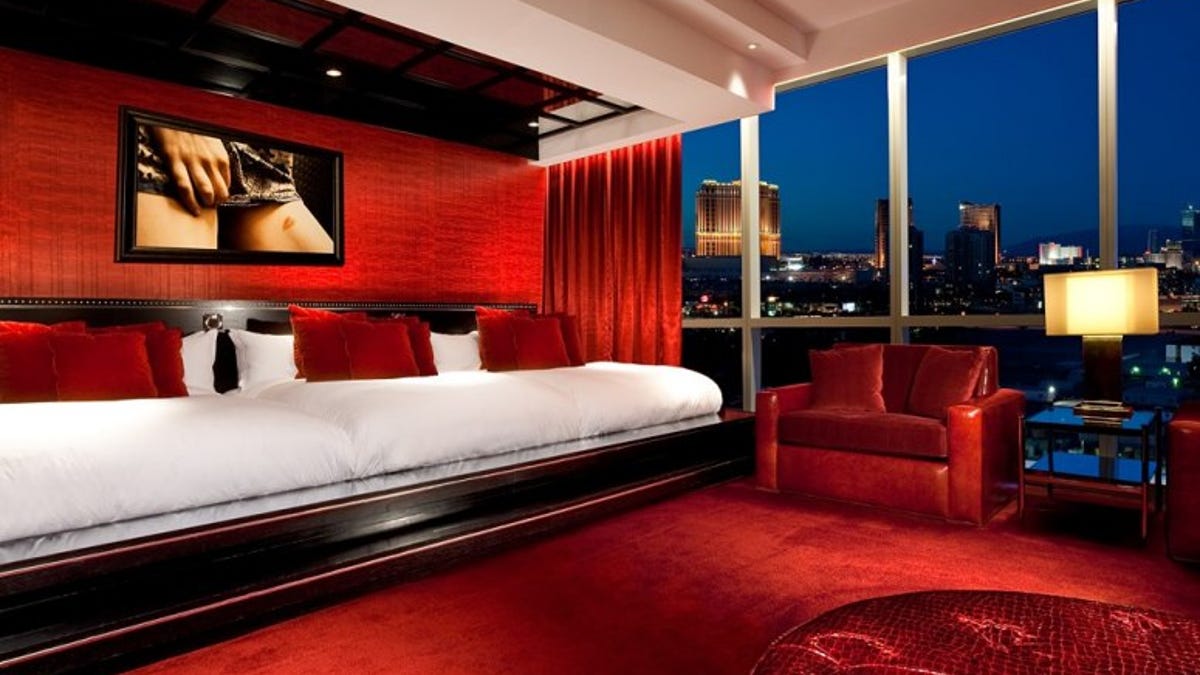 Price: $3,500 a night during the week; $7,500 on weekends
The Layout: This suite with two bedrooms (mirrored ceilings in both, of course) is designed as a palace in which to indulge the lower urges—and it's a riot. You are greeted upon entry by black-vinyl walls and an S&M table. A dark anteroom between the foyer and the master bath features a cage big enough to hold a full-grown man and a set of manacles on chains (but no way to fasten them). The living room has an inlaid carpet made of old black-leather belts.
Bragging Rights: The rumor last June was that Duran Duran had recently checked in.
Favorite Things: A tiled hot tub on a terrace, and planes flying by so close that they look like toys you could pluck from the sky.
2. Royal Etihad Suite, ­Jumeirah at Etihad Towers, Abu Dhabi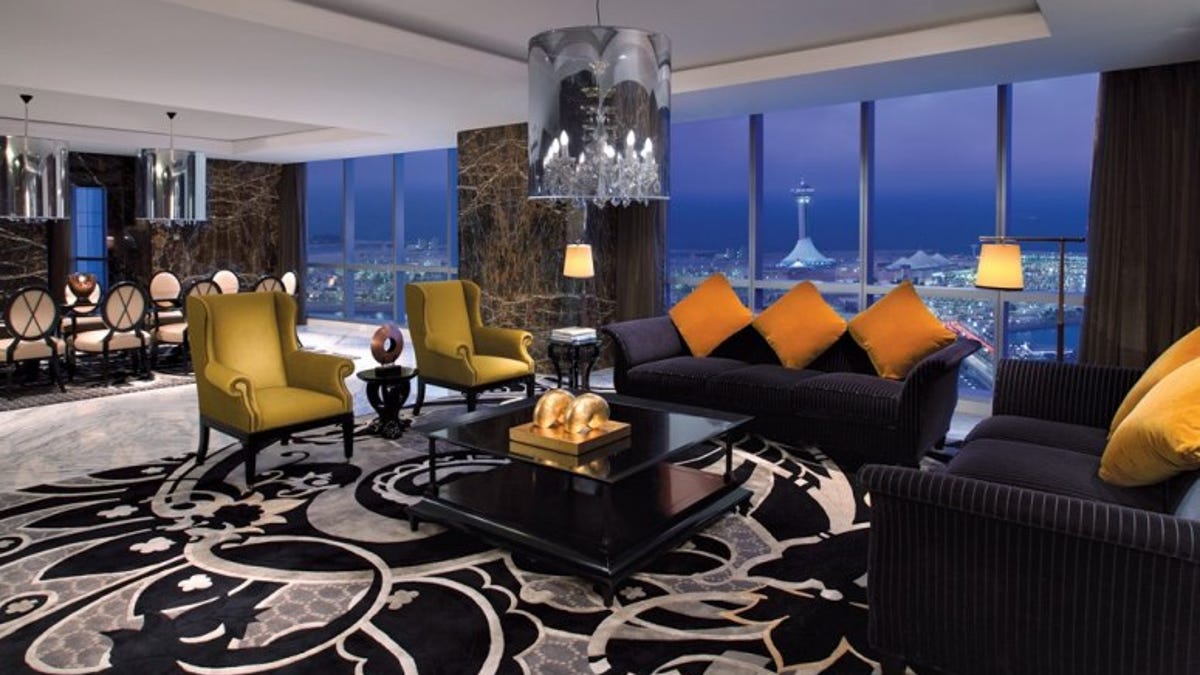 Price: $18,000 per night
The Layout: This four-bedroom, six-bathroom, two–dining room suite takes up the entire sixtieth floor and is so opulent that your eyes pop out on stalks—from the mounds of dates, cookies, and petit fours to the raised green marble tub in one of the bathrooms.
Service: Charming, capable, and proud.
Bragging Rights: The suite has been occupied so little since the marble-lined private ­elevator first opened into these filthy rich rooms that there's barely a fingerprint on the many iPads that you can use to close the sheers or summon the butler.
Favorite Things: The Audi A6 ­airport pickup, the copious Hermès toiletries, and the views.
3. The Presidential Suite, Waldorf Astoria, New York City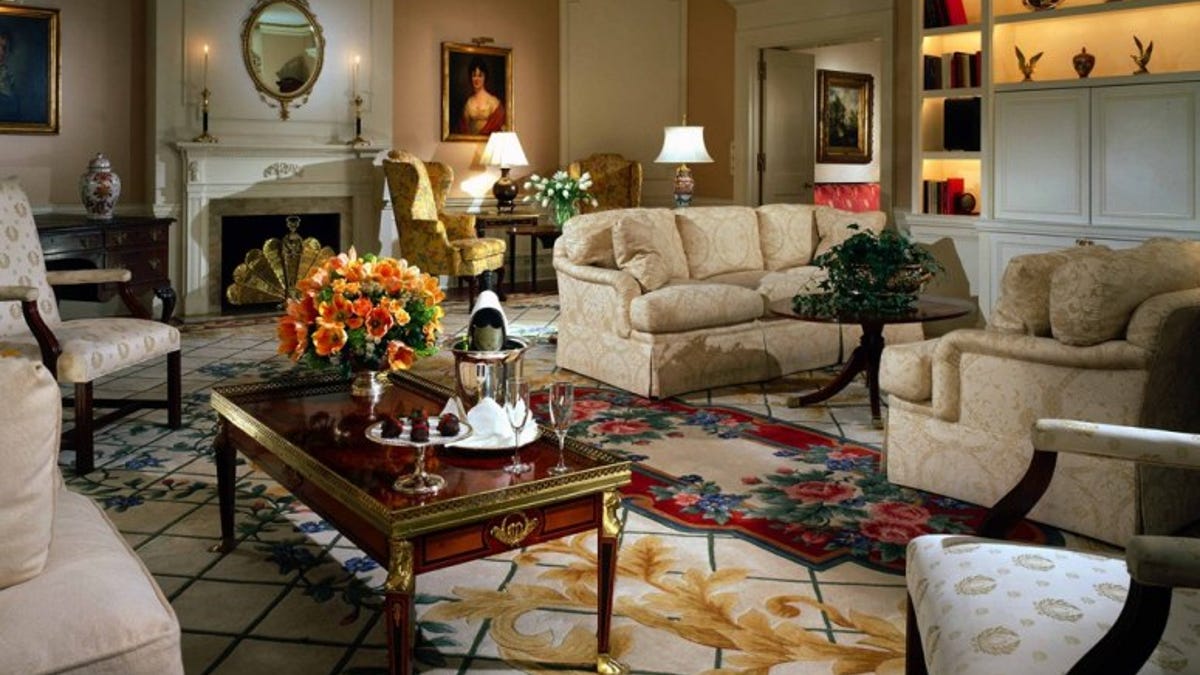 Price: Starts at $10,000 per night
The Layout: It's like staying in a small wing of the Smithsonian. There's the small, wooden rocking chair given as a gift by John F. Kennedy, between the fireplace and Eisenhower's desk. In the bedroom—modest in size and somber in décor—you can draft a speech at General MacArthur's desk, which dates back to the years when he lived at the Waldorf with his wife. Strangely, the windows, that look out onto unremarkable midtown scenes, are not state-of-the-art bullet-proof. The suite contains four bedrooms total, each with a separate key.
Bragging Rights: There are so-called presidential suites all over the globe, but this is the only one where every US president since Herbert Hoover has spent the night.
Favorite Things: The interior looks not unlike the Oval Office, decorated in creams and golds and blues, following the presidential seal—which you'll find on plates in the dining room's breakfront and etched into glass on the sconces in the living room.
Splitting Hairs: The hyper-selective booking process. The hotel will obtain background information on new guests to ensure that he or she is "well-known" through either frequency of previous stays and/or fame, and will treat the priceless property with respect. Those who've passed muster: J. K. Rowling, whose seven-volume Harry Potter series sits alongside works by Bill Clinton and Richard Nixon; a Chinese man of means who is obsessed with US history; and special friends of the Waldorf.
4. Sky Villa 12, Aria Resort & Casino, Las Vegas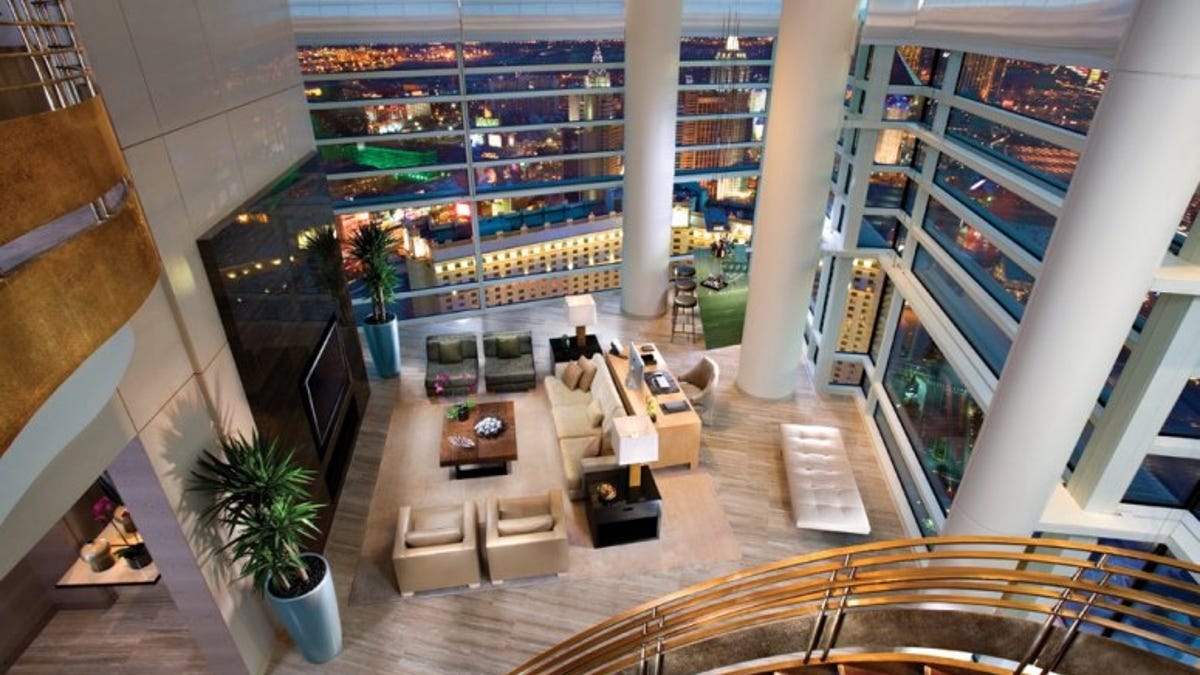 Price: $7,500 per night
The Layout: This duplex with a golden curving staircase has three bedrooms, each with his-and-her bathrooms, 36-foot ceilings, floor-to-ceiling windows, an iMac, a kitchen stocked with waters and juices, a gym with a steam room, and not so much space as acreage. The decor is exquisite and tasteful. Two full-time butlers will do everything from unpack your bags to rack up the balls on the Olhausen pool table.
Service: Beyond.
Bragging Rights: Popular with Chinese billionaires and Middle Eastern royalty. (A princess from Oman—with three daughters in tow—took up residence last spring for a week. All four had their hair done in the suite's salon every day, to the tune of $220 a blowout.)
5. Royal Suite, Hotel Imperial, Vienna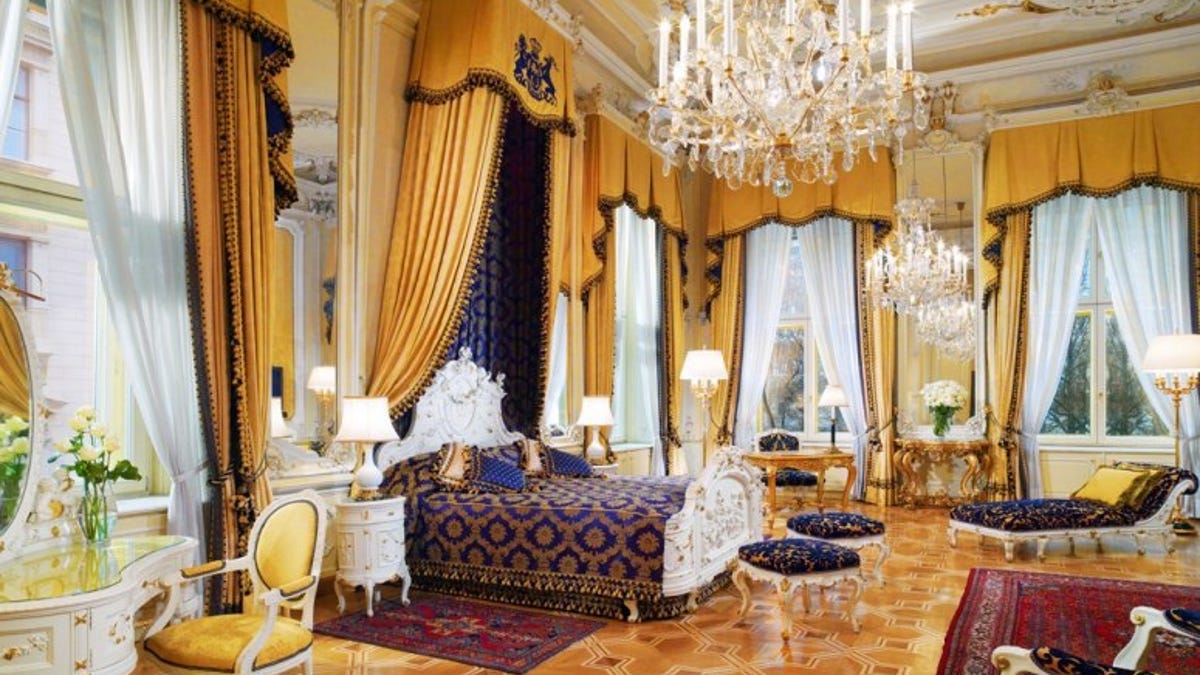 Price: About $3,800 per night
The Layout: Gargantuan chandeliers hang from stratospheric ceilings in rooms decorated in a regal white, gold, and navy-blue palette. The living room is big enough for two sitting areas, a desk, and a dining table—all on a parquet floor with intricate marquetry. The three-bedroom suite brings to mind string quartets, coronation gowns, and fainting spells on the brocade settees.
Service: Formal and graceful.
Bragging Rights: Has hosted countless luminaries—from Elizabeth Taylor and Richard Burton to Lady Gaga, with Brad and Angie in between; its interior is protected under historic-preservation laws.
Splitting Hairs: The commode is in a little closet-size cubby.
View the full list at Condé Nast Traveler
More from Condé Nast Traveler
The Best Fall Foliage in the U.S.
One of these Photos Will Win a $25K Prize: Which Should it Be?
Expert Tips to Avoid a Missed-Flight Nightmare