The world's most amazing craters
One of the best perks of traveling is that you get to see natural wonders up close. Visit a massive crater, and you'll find yourself reflecting upon the vastness of the world and your tiny role in it.
Bowl-shaped, hollowed-out craters are formed by volcanoes, meteorites and other explosions. They're found all over the world and they come in all shapes and sizes. One of the largest – Tanzania's Ngorongoro Crater --is more than 100 miles wide and 2000 feet deep.
Here are some of the world's most jaw-dropping craters. You have to see them to believe them.
1. Crater Lake, Oregon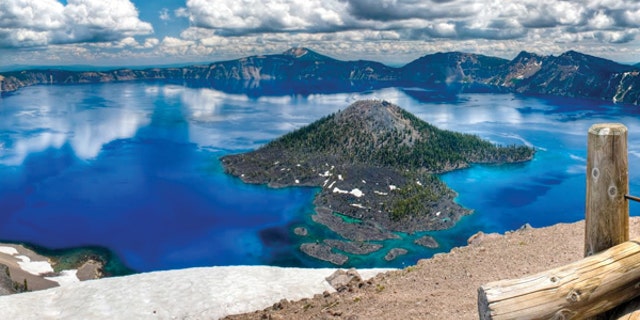 Crater Lake, revered by Native Americans as holy ground, was formed when a volcano erupted and collapsed on itself 5,000 years ago. It's expected to become active again. More than 1,900 feet deep, it's the deepest lake in the U.S. and the ninth deepest in the world, and it's filled with some of the clearest freshwater anywhere. Visitors to Crater Lake National Park can hike, bike, take a boat tour, fish, camp and attend ranger talks. The best time to visit is July through early October. Much of the area closes for winter.
2. Viti Maar Crater, Iceland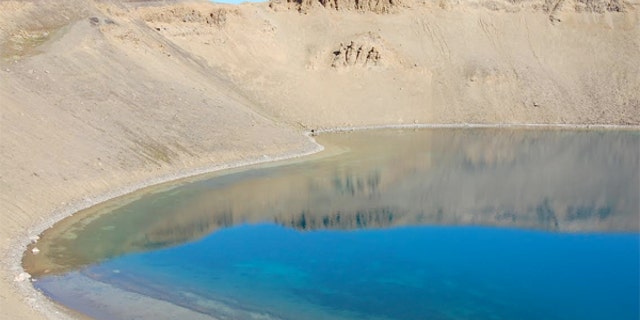 Viti Maar (Crater of Hell), located just north of Reykjahlio, is part of the Krafla Caldera, which emerged after a volcanic eruption in 1724. Like Crater Lake, it's filled with water, a beautiful teal green. Visitors can drive up to the crater and hike a 30-minute long trail around its edge. There's also a colorful active lava field that can melt the soles of your shoes!
3. Lonar Crater, India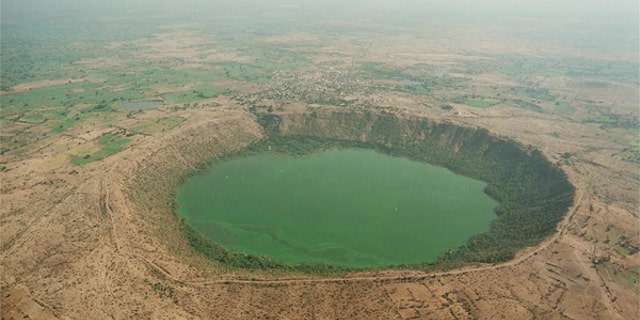 This monstrous crater in Maharashtra was formed 50,000 years ago, when a 2-million-ton meteorite crashed to earth. About 5 miles around and nearly 500 feet deep, it's the only natural-impact crater formed in basalt rock, commonly found in lava flows. Today it is filled with bright blue water and surrounded by a lush forest where peafowl, chinkara, egrets, magpies and gazelles make their home.
4. Meteor Crater, Arizona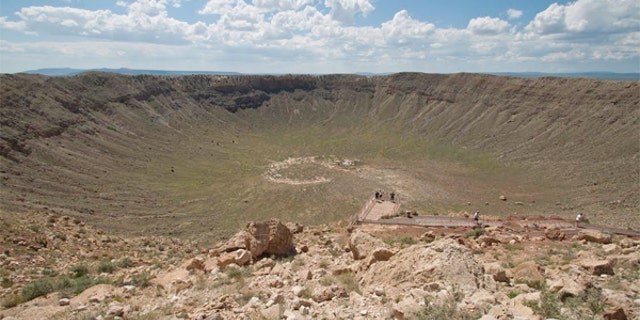 Just off Interstate 40 near Winslow, this crater – about a mile across and 2 1/2 miles around – is one of the best preserved in the world. It was formed about 50,000 years ago by a meteorite that hit the earth at 26,000 miles per hour. Staff from the visitors' center offer a rim tour, or you can travel around yourself, stopping for views at several different lookout points.
5. Chicxulub Crater, Mexico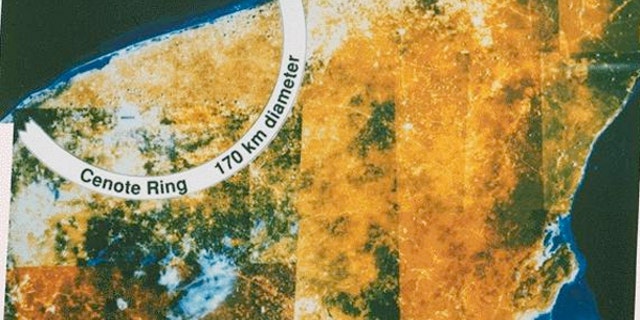 Scientists believe this crater was created when an asteroid or comet up to 180 miles wide hit the earth 65 million years ago, and that it's impact may have caused the extinction of the dinosaurs and half the species on earth. According to National Geographic, the impact was a billion times more explosive than all the atomic bombs ever detonated. The crater, buried under limestone beneath Mexico's Yucatan Peninsula, is visible from only space. Today, tour companies offer trips into the tropical forests and underwater caves that have sprung up where the crater lies.
6. Ngorongoro Crater, Tanzania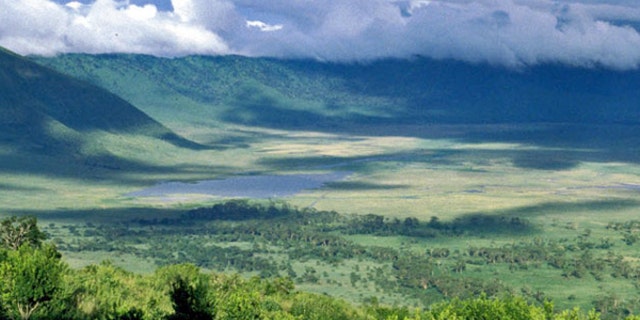 This crater, a UNESCO World Heritage Site, is a popular safari destination filled with all manner of wildlife. The largest unflooded and unbroken caldera (a cauldron-like structure) in the world, Ngorongoro was formed when a volcano exploded and then collapsed. Covering about 160 miles, the crater is 2000 feet deep and has 25,000 wild animals, including the endangered black rhino, zebras, gazelles, elephants, leopards and the densest population of lions in the world. Visitors can witness the wildebeest and zebra migrations in December and June. Many tour companies, such as Thomson Safaris, Wilderness Travel and Audley Travel, offer safaris to the crater.
7. Orongo Crater, Easter Island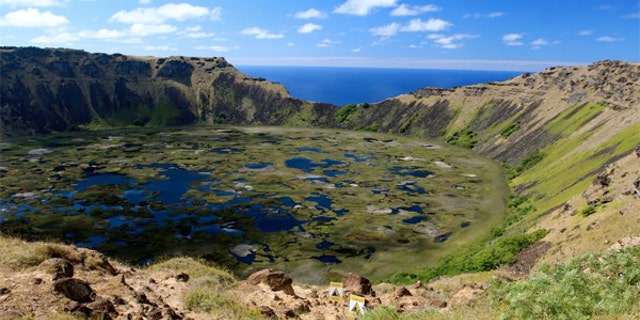 Another UNESCO World Heritage site, Orongo Crater, part of Rano Kau Volcano, is about a mile around and 650 feet deep, and it's filled with rainwater. Climb to the top of the volcano and you get a great view of the crater. The Rapa Nui people carved the famous Easter Island moai statues out of the volcanic rock that's found here.
8. Henbury Meteorites Craters, Australia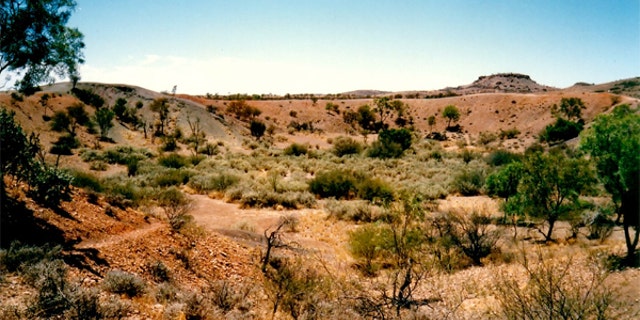 There are 12 different craters at the Henbury Meteorites Conservation Reserve – all formed when the Henbury meteor, traveling at 25,000 miles per hour, broke apart into fragments as it sped toward earth 4,700 years ago. Pieces of the meteor made of iron and nickel have been recovered from the site, though few remain today. The reserve, southwest of Alice Springs, can be reached by car and is best visited during the cooler months of April through September.
9. Ramon Crater, Israel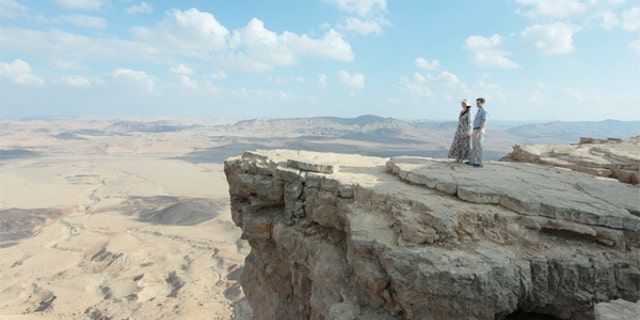 Located in the Negev desert, the Ramon Crater is one of Israel's most amazing geological finds. About 25 miles long and 6 miles wide in parts, it contains the country's largest nature reserve, with animals like ibex, vultures and reptiles. Be sure to visit "The Saw Mill," a geological phenomenon where sandstone is shaped and stacked like wooden planks in a carpenter's shop. The town of Mitzpe Ramon is the starting point for most tours. It's on the edge of the crater and offers accommodations and campsites.