The world's most adventurous honeymoon destinations
In 2013, when 7,500 members of The Knot Wedding Network were surveyed about their honeymoon plans, 23 percent of respondents cited adventure as a top attribute for their post-wedding getaway.
This came after more obvious answers like sun, sand and surf, a casual and relaxing atmosphere, and romantic surroundings. But still, you can definitely have all of these elements when opting for a more adventurous honeymoon destination. It's simply a matter of knowing where to look.
Slideshow: The 10 Most Adventurous Honeymoon Destinations
The survey, conducted by XO Group Inc. (parent company of lifestyle brands "The Knot," "The Nest," and "The Bump"), was dubbed "The Romance Travel Study: Honeymoons" and sought to identify the top honeymoon destinations, broken down by regions, countries, islands and states, and even specific cities within countries.
In compiling this list of some of the world's most adventurous honeymoon spots, we took a look at the top regions and then pinpointed the most adventurous locations within each.
From deep sea diving in Fiji to horseback riding through the woodlands of Ireland, the following are some of the most exhilaratingly romantic post-wedding destinations in the world.
1. Mexico — La Paz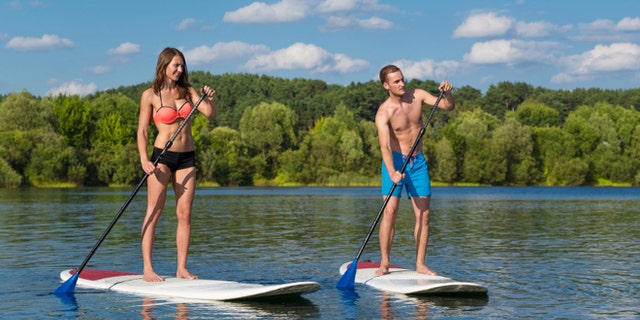 It's no surprise that Mexico is a popular honeymoon spot — the third most popular, according to the survey, when the data is sorted by regions. But instead of hitting popular spots like Cancun, Riviera Maya, Playa Del Carmen or Cozumel (the top four honeymoon spots in Mexico), we suggest a lesser known destination like La Paz. This historic coastal city is situated along the Sea of Cortez and offers adventurous excursions like swimming with sea lions and stand-up paddleboarding with whale sharks.
2. Caribbean — St. Lucia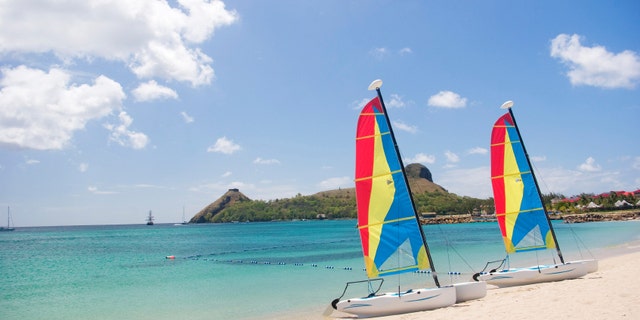 According to the survey about 4.7 percent of honeymooners choose St. Lucia for their post-wedding getaways. And while it's certainly quintessential in many different senses, it's also quite adventurous. Lonely Planet lauds this destination not only for its beaches and beautiful resorts, but also the many exciting activities available, including diving, snorkeling, hiking and kite-surfing, just to name a few. In fact, Lonely Planet says it's an especially great option for nature-lovers.
3. U.S. — Block Island, R.I.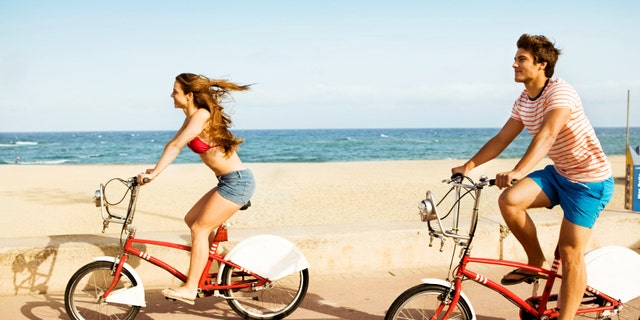 You may not believe it, but it's true: when the survey data is sorted by regions, the continental U.S. is the second most popular destination for honeymooners. California and Florida are (unsurprisingly) the top two states, but with so many different options to choose from, we felt an underrated adventure destination, like Block Island, would make for a more romantic and exhilarating U.S. getaway. This locale boasts a thriving bike culture, lush green hills, towering coastal bluffs and a whopping 17 miles of beach along the Block Island Sound and the Atlantic Ocean.
4. Europe — Cong, Ireland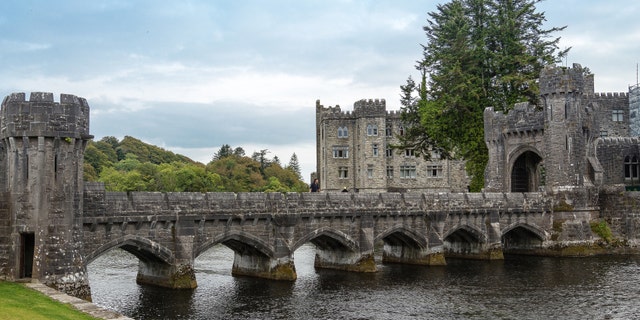 Nestled among some of the most picturesque forests and woodlands in Ireland as well as along the stunning shores of Lough Corrib, Ashford Castle in Cong is a quirky and cozy destination for newlyweds who want to honeymoon in Europe (the fifth most popular post-wedding region according to the survey). Surrounded by woodland paths, lake shores and the mountains of Connemara, the area is described as magical and Ashford Castle offers the opportunity to explore it all by horseback with carriage rides and even private riding lessons.
5. Africa — Climbing Kilimanjaro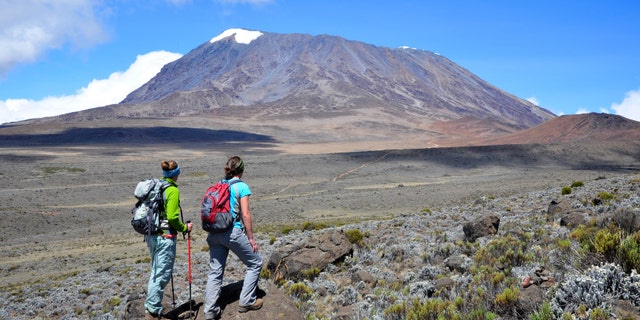 To some it might sound crazy, but to the truly adventurous honeymooners, nothing could be more romantic than setting out to conquer this challenging climb together. Although it's not exactly "popular," Africa still came in at number 12 on the honeymoon survey's list of most visited regions. An 18-day trip with Wilderness Travel leads hikers up an uncrowded route to a "Hemingway-style" safari camp at the summit, where, no doubt, the main reward is the absolutely breathtaking views. According to the company, not only have many couples chosen this for a honeymoon trip but they've also seen people propose and even have their actual weddings at the top.
Seeking more romantic adventure?
More from The Active Times
Places to Visit Before They Disappear
The Best National Parks for Camping
The Coolest Caves in the World
The Most Thrilling Adventures in New Zealand