The truth about expensive travel gear
That guy in front of you at the gate looks pretty funny with the oversized fleece blanket around his shoulders, a neck pillow in his arms, feet clad in high support socks and an anti-nausea band on each wrist.
But don't laugh, the joke may be on you. Medical experts say a lot of these common travel trinkets can be very helpful if you're in for a long-haul flight in economy.
Here are some items you may want to have around (and some you can leave on the shelf) the next time you're at 30,000 feet.
A neck pillow
It may be a pain in the neck to carry one, but it's better than enduring serious neck pain. Airline seats force your head into an uncomfortable, and sometimes unnatural, position that prevents your spine from relaxing completely, said Dr. Randy Shelerud, a specialist in physical medicine and rehabilitation at the Mayo Clinic. The right pillow will apply pressure in the ideal places to correct that.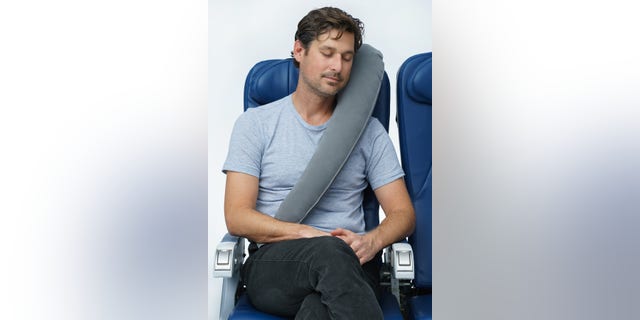 "The main advantage is that there is direct support on the mid-cervical spine with these pillows, which allows less pressure on the cervical facets in the mid spine. The airline seats force one's head into a bit of flexion not allowing the cervical spinal musculature [basically all muscles running along the spine] the ability to completely relax," Shelerud told FoxNews.com.
"The pillows will prevent neck symptoms."
5 PRACTICAL TRAVEL GIFTS YOU'LL ACTUALLY USE
They come inflatable or stuffed, and which one you want — if you want one at all — is simply a matter of comfort. "Many like them, but it is individualized. Just need to try it and see," says Dr. Peter Gay, Shelerud's colleague at the Mayo Clinic's Center for Sleep Medicine.
Travel & Leisure recommends the Travelrest Ultimate Travel Pillow, which tucks above your shoulder and across your body or down your side when it's inflated. It also deflates into a small roll that snaps on to a carry-on.
Verdict? If you suffer from neck or upper back pain, a travel pillow is worth a try.
A blanket
Victoria Sowards, director of nursing resources for Passport Health, a travel health services provider, suggests making this a BYOB (Bring Your Own Blanket) affair. "Bringing one from home, you know it is clean and germ free," she said.
Though high end cashmere travel blankets are all the rage with celebrities, avoid spending too much on anything requires dry-cleaning. Between spilled drinks during turbulent flights and general wear-and-tear, leave the three-figure throws at home.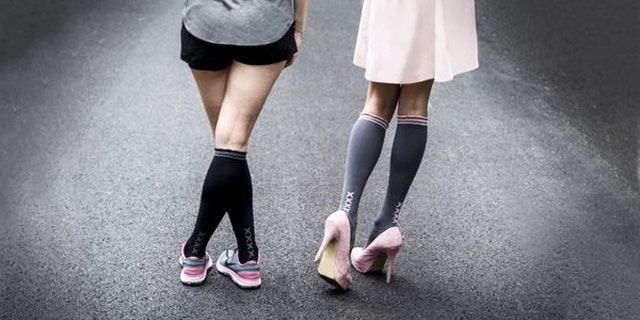 THE MOST GOOGLED TRAVEL QUESTIONS OF 2016
Sowards recommends breathable and machine washable options. The pillow-throw combo from TheCompanyStore.com unfolds to a throw blanket and when in the case, becomes a soft pillow.
TravelSmith.com' Coolmax Travel Blanket stows into a stuff sack about the size of drinking glass, and received top reviews online for being lightweight, breathable and easily washable.
Verdict? Don't waste money on pricey plush blankets but something small that you can easily wash is worth it if you get cold while flying.
Compression socks
They're all the rage on late-night infomercials, and they're a healthy choice on long international trips, especially for fliers with medical conditions that might cause blood clots. "Travel domestically can cause issues," Sowards said, "but if the traveler remembers to move their ankles frequently and get up and stretch, chances of blood clots decrease."
If you don't have a pre-existing medical condition but you're planning on doing a lot of sight-seeing at your destination, compression socks may be a good idea. "I actually love compression socks," Kyle McCarthy, creator and editor of Family Travel Forum, tells FoxNews.com. "They're great if you wear flats on cobblestone lanes or through endless museums. They really provide support, so my feet don't feel sore after a long day out."
Lilly Trotters offers fashionable patterned compression socks with moisture-wicking and antimicrobial cushioned heels ($48), but you can less expensive options for around $30.
Verdict? Getting up every hour or so is the best way to avoid serious medical conditions like blood clots. But if your doctor has suggested compression socks in the past, a new pair won't hurt.
Wristbands and ear plugs
Wristbands to relieve travel sickness and ear plugs to relieve air pressure discomfort are available at many U.S. airports.
Whether they actually work varies widely by consumer.
"Sea-Bands and EarPlanes are products that have not been medically tested in large studies," explained Sowards. "I personally feel that if these products alleviate the discomfort of motion sickness and/or ear discomfort, go ahead and use them."
But there are better remedies if the one in pain is your baby or young child. Parents should encourage babies to nurse or suck on a bottle, and older kids can chew on something like gum, says Dr. Elizabeth Murray, assistant professor of pediatrics and emergency medicine at the University of Rochester.
Verdict?  Kids probably shouldn't be using these items; adults can try at their own risk but don't plan on either working miracles. Suffering from serious ear pain or nausea? Consult your physician.
8 FUN LUXURY TRAVEL GIFTS WORTH THE SPLURGE
Personal comfort is the key
Pauline Frommer, who travels often as editorial director of Frommer's, said she doesn't use any of these trendy products. For long flights, it's all about comfortable clothes. "Yoga pants and a sports bra with a long-sleeved but loose-fitting shirt and a cardigan for layering," Frommer tells FoxNews.com "It's the closest to pajamas that I'll go in public..."
Though many celebrities are seen jetsetting in tight jeans and sky-high heels, loose-fitting, breathable fabric with some stretch is probably ideal more fliers.
Cheap travel gifts for the health conscious traveler
You don't have to shell out major dough to amp up the comfort factor on your next flight. Here are some lower-priced items the frequent flier in your life will appreciate this holiday season:
--A new water bottle like the vacuum-insulated Camelbak Chute ($28), which travelers can fill once they've cleared security and will keep water cold on a long flight. Dry cabin air can lead to dehydration and make fliers more susceptible to germs, so staying hydrated is important when flying.
--Lip balm or hand cream to help combat the dry air.
--Eye shades to help travelers sleep on long flights. Eagle Creek has them starting at $10.95.
--Hand sanitizer in a fun color an scent like the holiday PocketBac sanitizers from Bath & Body Works.