The Seven Most Bucket List-Worthy Destinations for 2011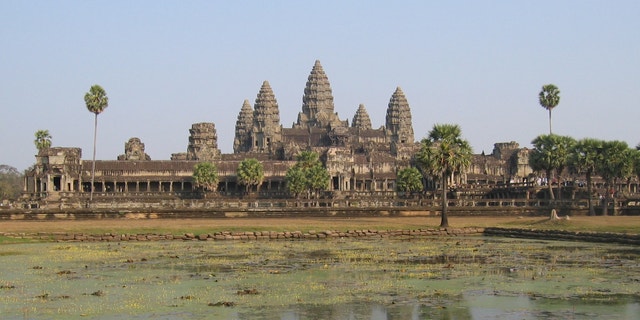 If you haven't seen the 2007 film "The Bucket List" about two terminally ill guys attempting to get through their must-do-before-they-die lists, neither did I. But I think we both get the idea. And author Patricia Schultz had already cemented the concept into the minds of travelers with her 2003 book "1,000 Places to See Before You Die".
Neither the movie nor the book suggests that you need to be dying to have a bucket list, of course, but if you use the concept to focus your trip planning a bit, you'll see that destinations that find their way onto such lists often have certain things in common. The places are often expensive or difficult to reach, or hard or dangerous to navigate, or a combination of those things. One characteristic that all bucket-list worthy destinations seem to share is that to fully get why the place is so special you really have to go there. That said, here are seven picks from travelers who have been there.
How much each of these trips costs will depend on your departure point and whether you travel with a group or go solo. Land excursion costs in particular will vary depending on when you go as well as the length and privacy of your tour. Sample airfares are provided in some cases.
South Pole, Antarctica
Ultramarathoner Dean Karnazes has circled the globe twice and to date the South Pole "remains my most cherished destination," he says. Getting there was half the fun for him, as it "required a six-hour flight on a gutted Russian cargo jet from the tip of South America to the remote Antarctic outpost of Patriot Hills. Once the weather was safe -- which took a week of waiting in Patriot Hills -- we took another six-hour flight aboard a DC3 to reach the South Pole" and was fortunate to land, he said, as the extreme weather can contribute to unsafe touchdowns. "Once there, the conditions were other-worldly. There is absolutely no plant or animal life whatsoever," given that the "temperature hovered around minus 45 degrees. It was sometimes impossible to discern where the ground ended and the horizon and sky began, it all was a stark bright white. The sun was directly overhead, and we landed at midnight."
Here's the part that may seem particularly other-worldly. "At the South Pole," Karnazes says, "is a candy-striped barber pole -- no, I'm not kidding. We took some pictures and I stripped to my boots and ran around the world naked -- by running around the South Pole you are effectively circumnavigating the globe, just at its smallest circumference. Needless to say, my voice went up a few octaves after that quick jaunt." Karnazes says that "potential visitors should be prepared for a fairly hefty price tag" as the trip can "set you back up to $60K." Also, as winter temperatures can hover around minus 90, consider traveling during Antarctica's more balmy summer, running from about October to March.
Sahara Desert, Northern Africa
Beginning in Fiji on New Year's Day 2011, Erin Michelson is kicking off a two-year, 70 country, seven continent tour that'll likely put a nice dent in her bucket list, but her favorite place among the more than 60 countries she's visited so far is the Sahara Desert. "What I liked so much about it was the sheer vastness of the space and the vivid color of the never-ending dunes. It was completely wild and remote and incredibly vibrant," she says, and key to the experience was seeing the desert by camel. A two-day camel safari took her "through Morocco's Middle Atlas Mountains to the village of Merzouga at the edge of the Erg Chebbi dunes," and among the stops was "a traditional Berber camp beside the largest dune in the Sahara, about 30 miles from the Algerian border." Highlights included "singing and drumming with our Berber guides" around a "meager desert campfire" as they passed a whisky flask and "sleeping under the stars. The night was freezing and five of us of slept in all our clothes in what we nicknamed 'The Valley of the Dung' because of all the camel poop in the sand." Average roundtrip airfare from New York to Morocco is two grand. Also, best to avoid the Sahara's summer heat from June through August.
Victoria Falls, Southern Africa
Since it has already made the Seven Natural Wonders of the World list its worthiness may not be in question, but Victoria Falls is "a challenge to visit in many ways," says frequent traveler Ben of adventureswithben.com. "There is certainly a price attached to getting there. Both gateways, Livingstone, Zambia and Victoria Falls, Zimbabwe rely on tourism dollars to sustain themselves so it's tough to find a deal. I spent about $1000 for a three-day, two-night stay, but it was worth every penny." Why? Aside from the "sense of remoteness" that crops up as a desirable quality in a lot of bucket list picks, Ben suggests that "when you are staring at a wall of water over a mile-long, one can't help but be overtaken by a sense of awe and wonderment. All day long, all year long for as long as time has been measured, a wall of water has been splashing over the edge. Visitors are watching Mother Nature in action, as opposed to admiring a stationary mountain landscape." Helicopters and two-seater planes called microlites are popular ways to see the falls but if that's a little too much wonder for you, walking trails also afford above-average viewing of the falls. Average roundtrip airfare from New York to Victoria Falls, Zimbabwe is $1500. To avoid the falls' rainy season, consider going February through May.
Angkor Wat, Cambodia
Bumpy, often muddy roads make the journey to North Cambodia's Siem Reap a trial, says Victoria Whyte of Canada-based Ludus Tours, so it's "either a painful trip by car or bus -- a full day trip from the Thailand border -- or an overpriced, slightly nerve-racking plane ride from the capital Phnom Penh" but it's worth the trouble once you reach the jaw-dropping 12th century temple of Angkor Wat. Whyte got there at five one morning and as "the sun rose I heard traditional singing. In an adjacent temple locals were holding a ceremony for a young boy who was becoming a monk. When the nuns saw me they grabbed my hand and danced with me in the middle of the procession. I am not a religious person, but this was the most inviting and moving experience of my life -- just an example of the warm nature of the locals and the amazing history and heritage of the country." December through March are popular dry and cool months to visit the temple; average roundtrip February airfare from New York to Siem Reap is upwards of two grand.
Gaspe Peninsula, Quebec
Author Sheryl Kayne's father was a traveling salesman who often recounted how a truck driver "told him that the Gaspe Peninsula in Quebec, Canada was one of the most beautiful drives in the world and he promised to take me. I went after he passed away," Kayne says, "and it's magnificent. It's totally French, with local homes and businesses so comfortable with their ocean views that many restaurants have their kitchens in the back over the water and the dining rooms are windowless." She adds that "one glance at a map of the Gaspe Peninsula and I knew what had attracted my dad – one road, Highway 132, is the only way around the peninsula" and the most debated question is whether it's better to take the route clockwise or counterclockwise, though either way, Kayne says, your best bet is to take in the ocean views as a passenger and enjoy every moment of the low-key drive, "from the hairpin turns approaching a valley to sheltered coves with small fishing villages." The Peninsula is drivable year-round but consider May-October for pleasant climes and June and July for potential whale sightings.
Kerala, Southern India
Kerala packed appeal for writer Cynthia Clampitt in part because it's off the main tourist track but also because of how you see it, being as "the state of Kerala, point of origin of most of the spices for which millennia of traders and explorers searched," Clampitt explains, "is criss-crossed by hundreds of miles of canals that connect lakes and rivers, making it possible to sightsee from the comfort of a houseboat. Houseboats are charming, converted rice barges that have been fitted out with rooms, kitchens, toilets -- and when rented, come with a driver and a cook." She adds that houseboat "is a splendid way to see a side of life not often viewed by visitors -- the 'backyards' of homes, women coming down to the river to wash clothes and pans, fishermen casting nets, people loading rice or coconuts onto barges, and much more of ordinary life. One can also use the houseboat to actually tour, with stops available at temples, markets, and historic sights. It is gloriously beautiful, relaxing, remarkable, and eye-opening." Count on the relatively coolest weather from October to February. Average roundtrip January airfare from New York to Kerala's nearest airport in Kochi is about two grand.
Easter Island
Rapa Nui, better known as Easter Island, is about 2000 miles from both Chile and Tahiti, which pretty much situates it in the middle of nowhere, suggests author Lisa Shusterman. "The only way to get to the island by plane is to catch a LAN Chile flight from either Santiago or Papeete, Tahiti," adding that "as you fly into Rapa Nui, you look down at a small speck in the ocean and wonder if it's even big enough for your jet to land." Though land it does, and "when you stand on the top of one of the volcanoes on the island, you see nothing but ocean, horizon and sky that go on forever. There's no better place I have been to where you can truly get a sense of the curvature of the earth than standing at the top of Rano Kau, one of the volcanoes." One of the better known selling points of the island are the Moai, more indelicately known as Easter Island heads, and Shusterman says that during a week-long stay she never tired of seeing them. "They are magnificent in their artwork and an enigma in their place in the Rapa Nui culture. The ability for these people to move such massive structures around the island is still a mystery." Easter Island's summer from November to March is the most popular time to go; average roundtrip fare from New York to Santiago during this period is $1100; the hop from Santiago to Easter Island will put you back another $1,500.