The secret history of Ellis Island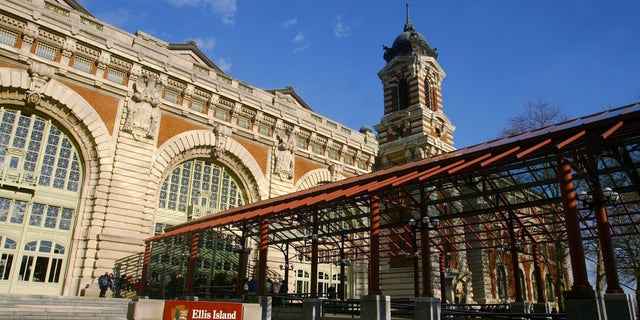 NEWYou can now listen to Fox News articles!
Between 1892 and 1954, immigrants arriving on the shores of the United States passed below the towering face of Lady Liberty before docking at Ellis Island. A processing center for more than 12 million people, Ellis Island earned the dubious nickname of the Isle of Hope, Isle of Tears.
Following its close, Ellis Island was transformed into a museum. Every year, visitors come for a glimpse at the historical gateway to New York City—including the Renaissance Revival architecture featuring intricate Guastavino tiling. But a place like Ellis Island is not without its share of mysteries and unknown facts.
Ellis Island was once barely even an island
If you go back a few centuries, you'll find that the site of Ellis Island was merely part of a tidal flat colonized by oysters, which were an important food source for the native Lenape people. One of the flats was eventually dubbed Gibbet Island (after some pirates were publicly hanged there) before being purchased by Samuel Ellis (whose name stuck around). Eventually, the island became the site of Fort Gibson and continued to function as a military base for much of the 1800s. It wasn't until railroad construction in the Northeast required a place for land filling that the island grew in size.
More From Travel + Leisure
The island straddles New York and New Jersey
Since the 1800s, the status of jurisdiction over Ellis Island has been contested. Both New York and New Jersey have laid claim. In 1998, the Supreme Court heard the (appropriately titled) case, New Jersey v. New York, and decided that all portions of the island constructed by landfill after 1834 (more than 80 percent of land) are part of New Jersey, while the rest fell to New York. Peculiarly, some buildings lie in both states.
Large portions of the island are abandoned
For a long time, one of the nation's largest public health operations was active on the south side of Ellis Island. The 22-building hospital site has been abandoned, however. Nearly 10 percent of all immigrants who passed through Ellis Island were examined at the hospital. Some were even sent back overseas after being deemed unhealthy to enter. The care and reputation of the hospital were so high that some of New York City's wealthiest denizens even made the boat ride over. Today you can get an inside view of the hospital with a guided tour.
Ellis Island saw a number of famous passengers
With millions of people arriving through its doors, Ellis Island was bound to see some who would ride to great prominence in their new land. The list of famous faces includes comedian Bob Hope (of the United Kingdom), exotica music legend Yma Sumac (of Peru), and acclaimed classical pianist Arthur Rubenstein (of Poland). Even the founders of Häagen-Dazs Ice Cream, Reuben and Rose Mattus, once set foot on Ellis Island.