The most precariously perched hotels
These hotels are not for those with a fear of heights, but you'll be rewarded with some incredible views—they're on the sides of cliffs, on top of glaciers, and even high up in the trees.
1. Parador de Ronda, Ronda Spain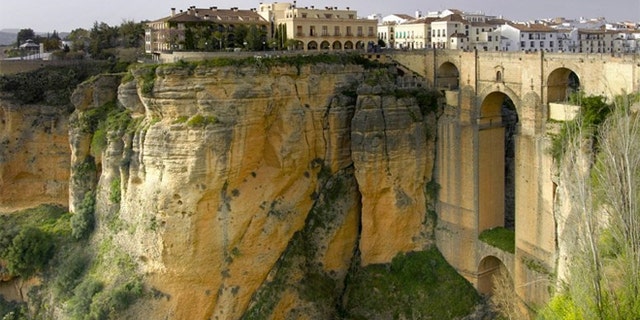 Parador de Ronda was formerly the town hall of Ronda, a mountainous Spanish village 2,460 feet above sea level. The hotel sits on the edge of a gorge carved by the Guadalevín River, which cuts the city in two; from the pool, gardens, and guest rooms, you get a panoramic view of the city and the Rajo Canyon 360 feet below.
2. Green Magic Nature Resort, Kerala, India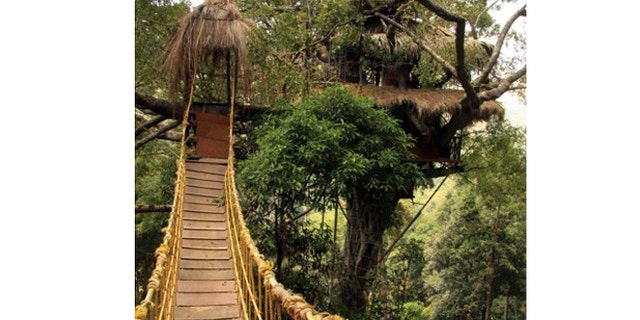 Spend a night on top of a ficus tree surrounded by 30 acres of South India's Wayanad rainforest. A water-powered cane and rope lift carries guests from the rainforest floor to their rooms 60 to 115 feet above ground. Constructed from local bamboo and coir (coconut fiber), Green Magic Nature Resort's three tree houses are connected by rope walkways and hanging bridges. Guests could even have a hand in the construction of future tree houses: To support the resort's conservation program, all visitors are asked to plant a sapling.
3. Hotel Caesar Augustus, Capri, Italy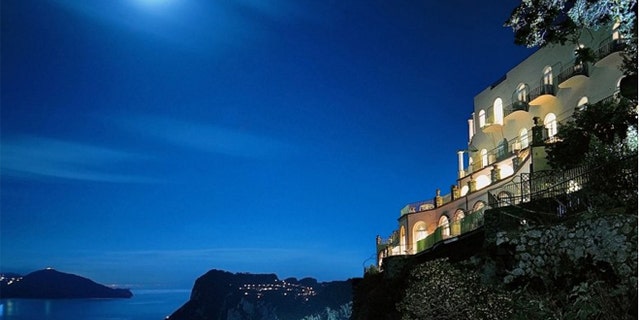 Hotel Caesar Augustus is tucked in the cliffs of Capri alongside 1,000 Phoenician steps. Visitors once rested here on their journey up the steep stone stairs. In the early 1900s, a Russian prince converted the property to a luxurious mansion; his enhancements included the still-standing Caesar Augustus statue that gave the hotel its name. Today, you can get the same eyeful of the Bay of Naples and have easy access to Mount Solaro, the island's highest peak.
4. 3100 Kulmhotel Gornergrat, Zermatt, Switzerland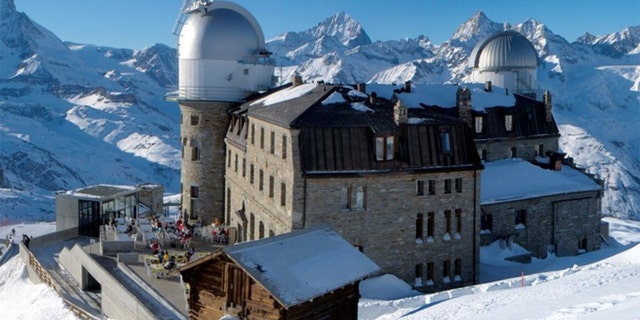 At 10,000 feet above sea level, 3100 Kulmhotel Gornergrat is the highest hotel in the Swiss Alps—giving the climbers, skiers, and astronomers who stay here a panoramic view of the surrounding mountains. All guest rooms are named after one of the 29 peaks outside the hotel, and the room number corresponds to that mountain's exact height. From the suites, you'll look out to either the Monte Rose, Switzerland's highest point, or the Matterhorn, a mountain on Swiss-Italian border.
5. Hotel Costa Verde 727 Fuselage, Costa Verde, Costa Rica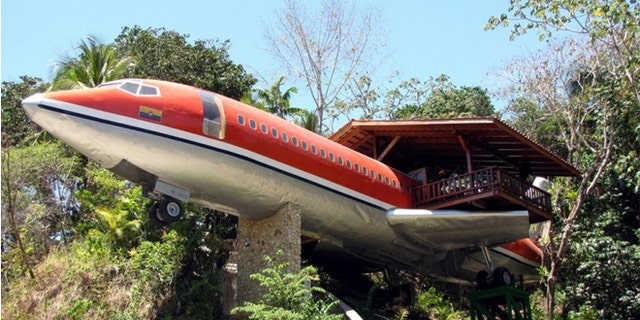 Think it's impossible to sleep well on an airplane? Try booking a suite at Hotel Costa Verde 727 Fuselage. Hotel owner and architect Allan Templeton salvaged a 1965 Boeing 727 and renovated the interior to house two guest rooms, both fully equipped with air conditioning, private bathrooms, and kitchenettes. The plane is perched on a 50-foot pedestal and juts out across the rainforest canopy. Grab a drink on the hardwood deck built on the wing, or head to El Avion, the hotel bar built inside a Fairchild C-123 plane.
See more precariously perched hotels.
More From Conde Nast Traveler:
Amazing Waterfalls Around the World