The most expensive hotel suites in the world
Tens of thousands of dollars could get you a down payment on a home—or it could get you one glorious night in a hotel suite. Check out some of the world's most expensive suites and the perks that come with them: private jets, human-size safes, and furniture made of ivory and gold.
1. The Royal Penthouse Suite at Hotel President Wilson, Geneva, Switzerland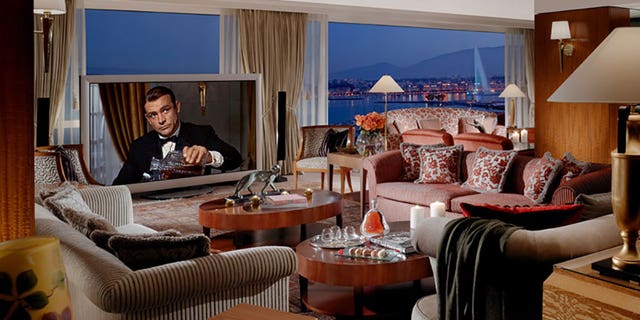 This 12-bedroom, 12-bathroom suite sprawls across 18,000 square feet, taking up the entire eighth floor of the hotel, which is why nightly rates start at $65,000 (and can reach upwards of $80,000). Features include armored doors, a human-sized safe, bulletproof windows, a private elevator, and helipad access—making it a favorite among visiting dignitaries, heads of state, and other VIPs in need of privacy. From $65,000 a night.
2. The Royal Villa at Lagonissi Resort, Athens, Greece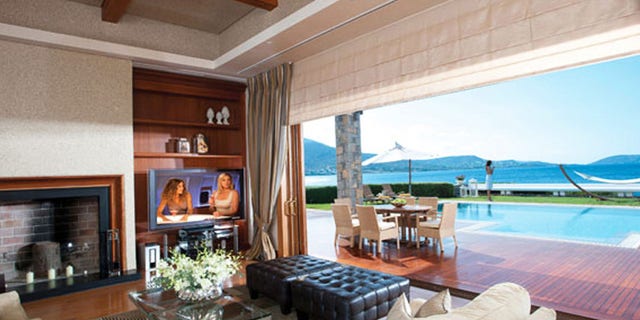 Stay at the Royal Villa, and you'll be flown into Athens on a private jet, courtesy of the hotel. You'll also have a private chef, personal trainer, and personal pianist available during your stay. Not sure which pool you want to take a dip in? No problem: The suite has both an indoor and outdoor pool. If it's good enough for Leonardo DiCaprio or Meryl Streep, it's good enough for us. From $47,000 a night.
3. Ty Warner Penthouse Suite at Four Seasons Hotel, New York, NY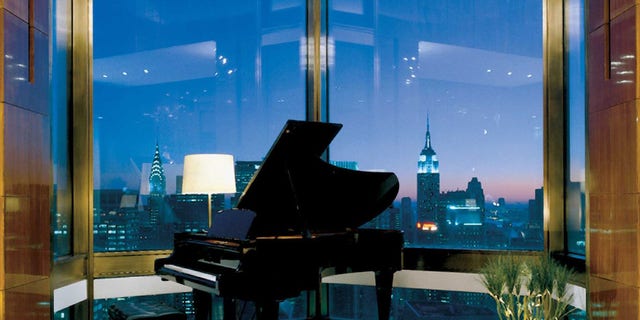 Sitting pretty on the 52nd floor, this 4,300-square-foot suite features a 360-degree view of Manhattan. It has cathedral ceilings, diamond skylights, and floor-to-ceiling windows, offering the greatest luxury in the city: space. Inside the dressing room, walls are decorated with soft calfskin leather. This lavish suite comes with a 24-hour personal butler, personal trainer, and Rolls-Royce chauffeur. From $45,000 a night.
4. Shahi Mahal Suite at Raj Palace, Jaipur, India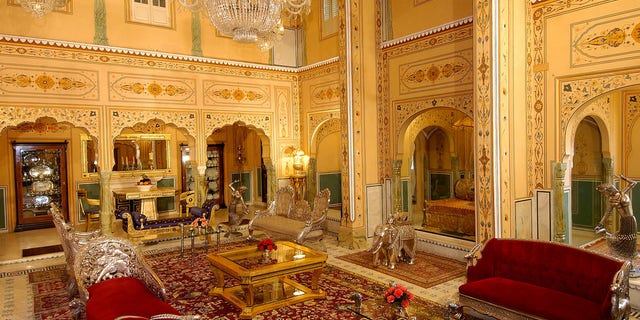 The Raj Palace really was a raj's palace before it was converted into a hotel, so expect some major opulence. This six-bedroom suite has ivory and gold furniture, a private theater, a library, and a dining room. Guests also have access to a personal kitchen staff and a team of butlers. From $40,000 a night.
Your pockets will need to be extra deep for one night in these hotel suites around the world.
More from CNTraveler
The Most Underrated American Cities
How Not to Look Like a Tourist in Paris
Private Islands That Cost Less Than an NYC Apartment
15 Places You Won't Believe Exist