The deepest holes in the world
Whether they're man-made mines or natural sinkholes, these massive holes around the world are anything but the pits.
1. Dean's Blue Hole: Long Island, Bahamas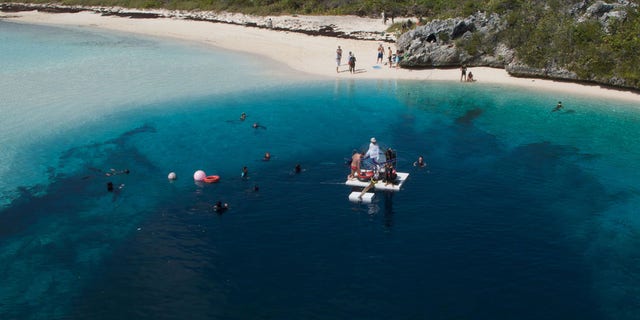 At more than 650 feet deep, Dean's Blue Hole is the world's deepest sinkhole with an entrance below water. Located in a bay near Clarence Town on the Bahamas' Long Island, its visible diameter is roughly 82–115 feet. The hole is visible above water due to the deep blue color of its water in contrast with the rest of the bay.
2. Bingham Canyon open pit copper mine (Kennecott copper mine): Salt Lake City, Utah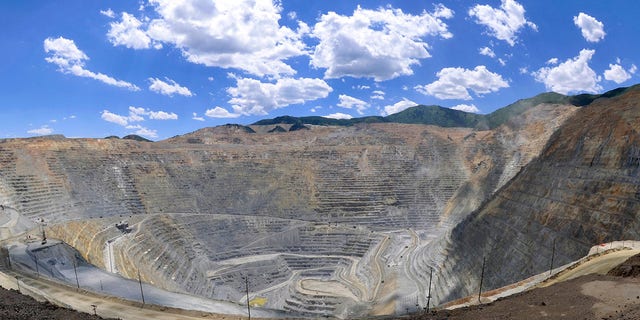 The Bingham Canyon Mine is a gaping 2.5 mile-wide pit located in the Oquirrh Mountains outside Salt Lake City. It has been the site of a massive copper extraction since 1906, an operation that has expanded some 1,900 acres. The mine was named a National Historic Landmark in 1966. It remains the world's largest copper mine and, weather permitting, is open to tourists between April and October. You can take a virtual tour on the official visitor center website.
3. Chand Baori: Abhaneri, India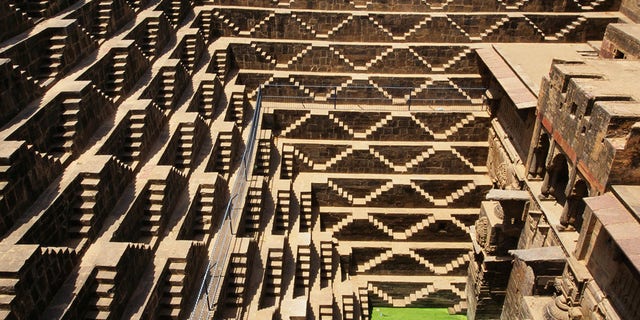 In the Indian state of Rajasthan, you'll find one of the largest stepwells in the country. Chand Baori was built between 800–900 A.D. to preserve water from the monsoon season in the otherwise arid region. Three sides of the terraced well contain 3,500 steps that steeply extend to a depth of 100 feet; the fourth side houses a temple. Chand Baori is dedicated to Harshat Mata, the Hindu goddess of joy and happiness.
4. Kimberley Mine (The Big Hole): Kimberley, South Africa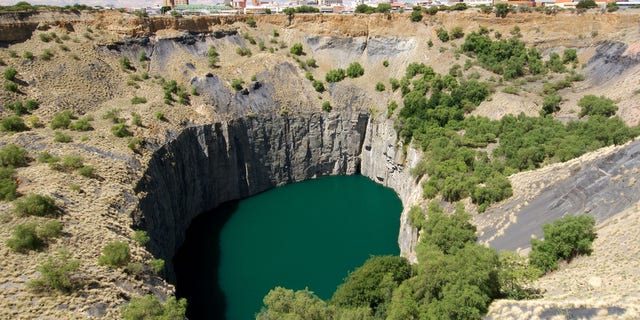 At a depth of more than 700 feet and a width of 1,519 feet, it's hard to believe The Big Hole started as a hill. More than 6,000 pounds of diamonds were unearthed from this site, and at one point, up to 50,000 miners had their picks in the earth. This once-massive diamond mine remains the largest hand-dug excavation in the world to date.
5. Door to Hell: Derweze, Turkmenistan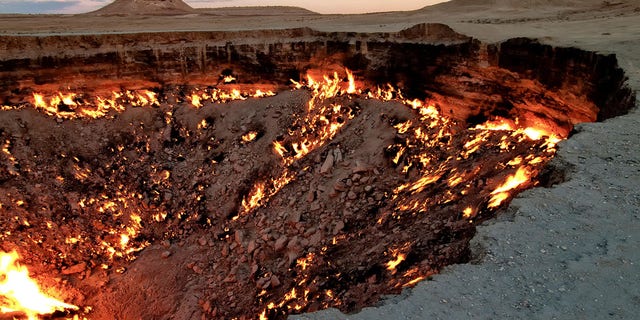 This ominous hole in Earth's surface has been burning since 1971. Dubbed the Door to Hell, it sits above natural gas deposits in the Karakum Desert near Derweze, Turkmenistan. The hole is 230 feet wide and 66 feet deep and has been boiling continuously since Soviet geologists first ignited it while drilling for gas.
Watch out for the rest of the deepest holes in the world.
More from CNTraveler
The Most Underrated American Cities
The Longest Flights in the World