The coolest underwater hotels in the world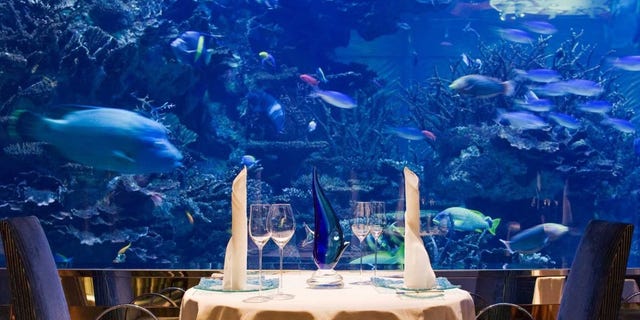 From Dubai to Sweden, these hotels (and hotel bars, spas, and restaurants) take sleeping with the fishes to a whole new below-sea level.
Prepared to be wowed by deep blue and bright turquoise waters—all visible while you stay dry and comfortable.
1. Dubai: Atlantis, The Palm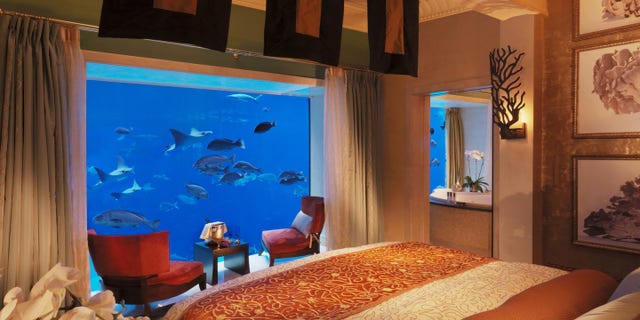 The floor-to-ceiling windows in the underwater suites at Atlantic, the Palm look into the resort aquarium's Ambassador Lagoon, filled with 65,000 marine inhabitants.
2. Key West: Planet Ocean Underwater Hotel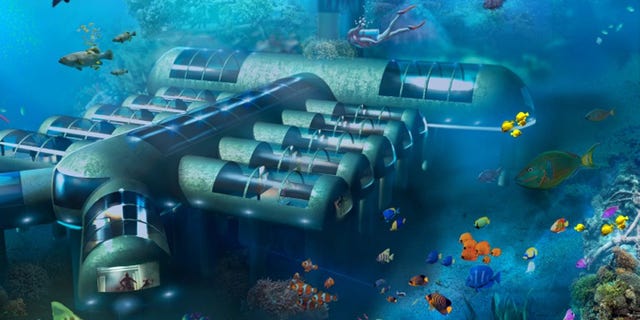 The Planet Ocean Underwater Hotel, completely submerged 28 feet underwater and built to attract coral growth, received patent and trademark approval, giving it the go-ahead for construction.
3. Maldives: Ithaa Undersea Restaurant at Conrad Maldives Rangali Island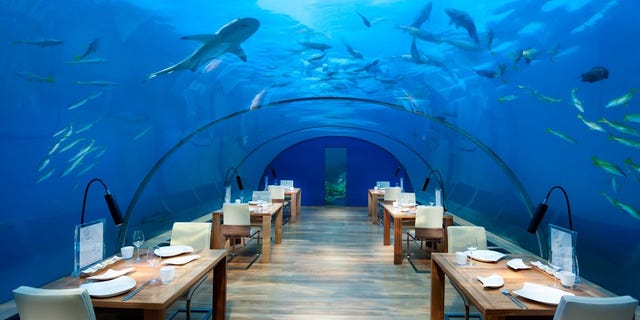 The world's first all-glass undersea restaurant is located 16 feet below sea level at the Conrad Maldives Rangali Island Hotel.
Ithaa serves caviar and Maldivian lobster—just a couple of the menu items to be enjoyed while taking in the 180-degree panoramic views of the water above you.
More from Conde Nast Traveler
The 10 Best Beaches in Florida
The 50 Best Places to Visit in the U.S.A.
The Best Small Towns in America
The Friendliest and Unfriendliest Cities Around the World
4. Maldives: Subsix at PER AQUUM Niyama
Located nearly 20 feet below the Indian Ocean, Subsix earns bragging rights as the world's first underwater club.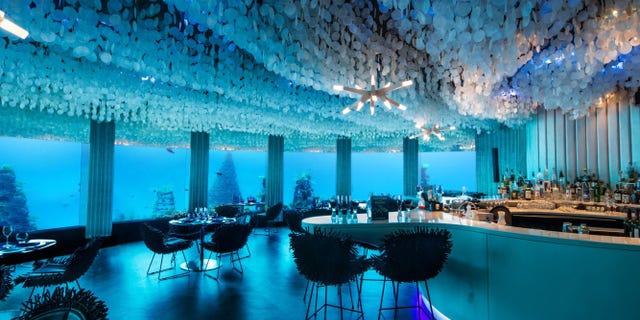 The floor-to-ceiling windows lining the walls of the bar provide spectacular night views of the illuminated ocean floor.
More than 545 yards from the coast, Subsix is only accessible by boat.

5. Singapore: Resort World Sentosa
Resort World Sentosa offers 11 two-story townhouses with bedroom views of an enormous aquarium filled with over 40,000 marine fish.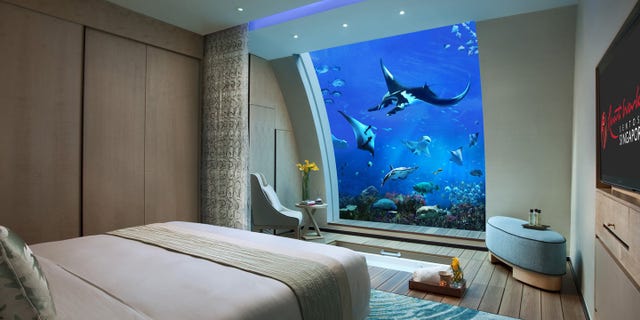 See more of the world's coolest underwater hotels.