The best public swimming pools in cities around the world
Some of the most amazing public swimming pools can be found in the middle of huge cities—here are some of our favorites.
1. Badeschiff: Berlin, Germany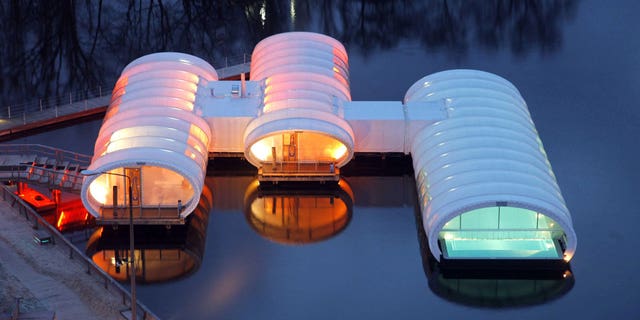 This floating pool, docked on Berlin's River Spree, was commissioned by Stadtkunstprojekte (City Art Project Society) to provide a safe and clean river swimming experience. The 105-foot bargehas a footbridge leading to the pool's deck area, complete with sand, hammocks, and a bar. Bonus for year-round paddlers: The pool is covered in a shell during the winter months.
2. Széchenyi Thermal Bath: Budapest, Hungary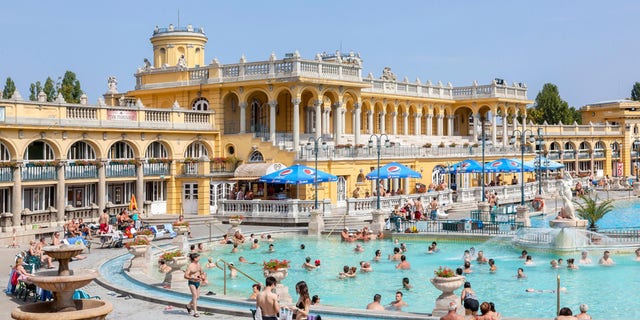 This complex in Budapest's City Park has not one, but three outdoor pools. The Neo-baroque style of the surrounding facilities will have you feeling like royalty as you relax in one of the pools or any of the 15 indoor baths, which are fed by two thermal springs and reach temperatures of up to 80 degrees Fahrenheit.
3. Water Cube: Beijing, China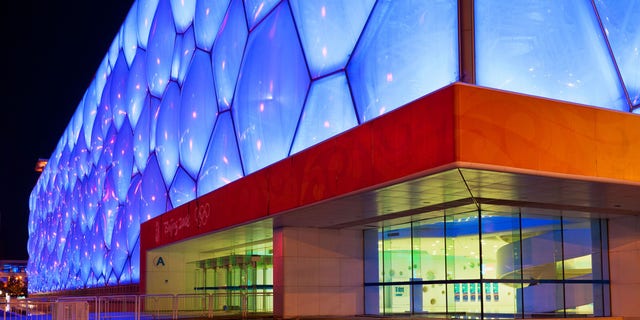 Formally known as the National Aquatics Center, the Water Cube was one of most iconic venues at the 2008 Summer Olympics in Beijing. In 2010, it reopened as a public pool, water park, and theater. To use the regulation-sized competition pool requires, you must pass a physical exam; if you do, you'll have the chance to swim laps under the same roof where 25 Olympic records were broken.
4. Kitsilano Pool: Vancouver, Canada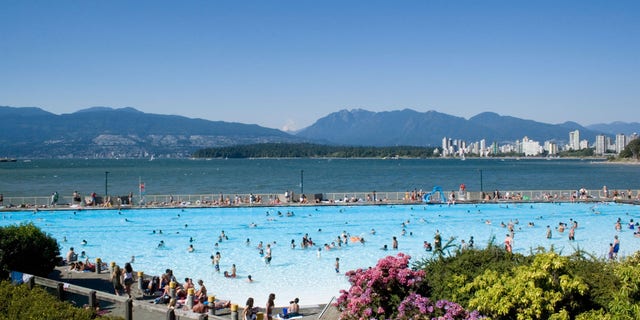 Vancouver's 150-yard Kitsilano Pool is one of the biggest in Canada. Located along a beach, the pool is filled with saltwater and provides expansive views of both the ocean and the Vancouver skyline. The Kits Pool, as it's known locally, is open seasonally during the summer months.
Discover more of the best public swimming pools around the world.
More from CNTraveler
15 Places You Won't Believe Actually Exist
The Most Terrifying Places on Earth
The Best Hotels in the U.S. Are Not Where You'd Think