The best new luggage and gear from the International Travel Goods Show
Gearing up to hit the road? Suit up with the best new luggage and gadgets to designed to make your time away from home a little less stressful.
Over 300 exhibitors at the 2016 International Travel Goods Show held in Las Vegas debuted their newest wares this week. They showcased the newest space savers to the latest in smart luggage and clothes designed for life on the road.
The annual tradeshow is the largest exhibition of travel products in the world with attendees from over 50 countries. Leading manufacturers and even first-time inventors hit the strip to preview the newest travel products, many before they hit store shelves.
In the market for some new travel gear? Check out a few items what will making a splash throughout the industry in 2016.
1. The Scootie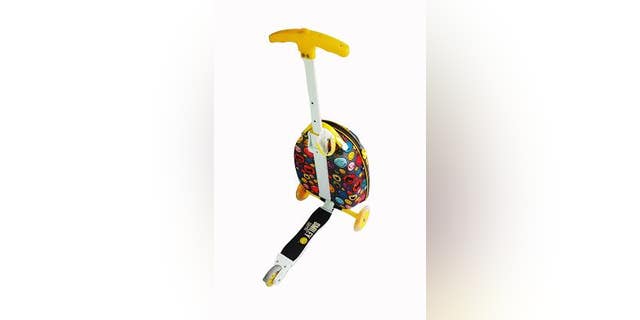 Calling all parents and big families. The Scootie transforms this cool kids' case into a versatile scooter with a weight capacity of 120 lbs. With a simple fold-up, it goes back to a fully maneuverable carry-on.
Why it's cool: You'll finally be done with carrying your kids' luggage.
When is it available? On sale now
Price: $99.99
2. Sympatico International Carry-On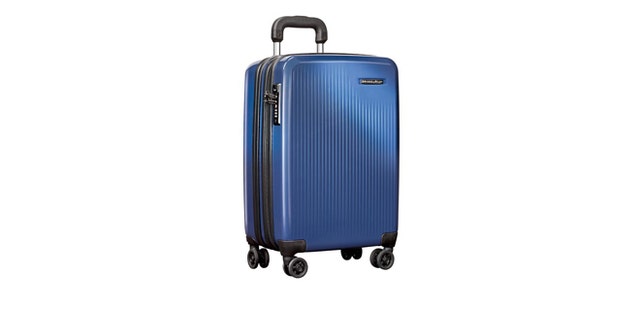 The Sympatico International Carry-On Expandable Spinner from Briggs & Riley is the world's first polycarbonate case with CX expansion-compression technology. What is CX expansion and why do you need it? The lightweight system increases packing capacity by 18 percent-- then compresses back down to the bag's original size for easy overhead storage. Compressible luggage hit the market a few years ago – but this is one of the first hardside compressible pieces.
Why it's cool: Eliminate wasted suitcase space with a compressible hardside.
When's it available? July 2016
Cost: $529.00
3. Cloud Sleeper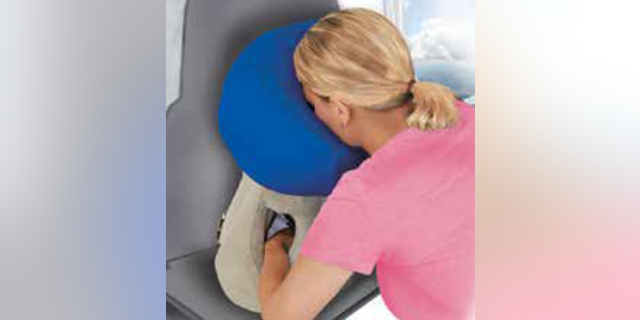 The Cloud Sleeper keeps your back in proper alignment while allowing you to relax in a comfortable and natural forward position. As a bonus, its patented design lets you use your smartphone, watch a movie, play games or read a book – all within the pillow. The Cloud Sleeper has a 2-valve system so you can adjust the top and bottom sections separately for individually tailored comfort. The handy pillow also has an "EZ Inflate" feature so it inflates and deflates in seconds.
Why it's cool: Takes up little to no space; entertain yourself while in use
When's it available? March 2016
Cost - $29.99-$34.99
4. Junction Backpack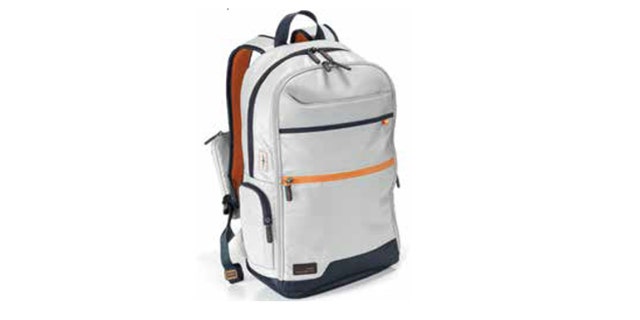 Introducing the next tech-savvy bag from the Hedgren Connect line. The Junction Backpack boasts 15" laptop storage, tablet pocket, RFID-blocking storage pockets, locking zippers, crushproof pocket and a removable phone case. Bags in the line feature storage for portable battery chargers for phone, tablet and laptop, and comes bundled with a retractable USB cable that integrates with the bag for easy charging.
Why it's cool: Never run out of juice for your devices and look stylish at the same time
When's it available? On sale now
Cost: $119.00
5. Odyssey Jacket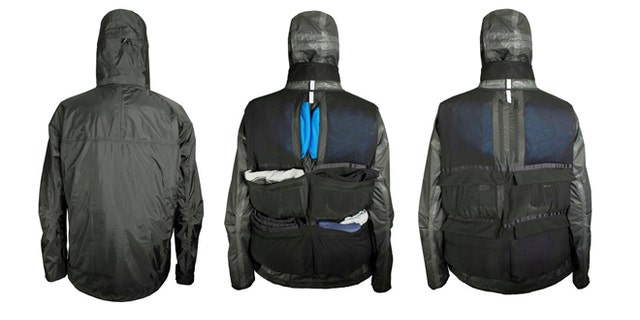 Finally, a way to truly leave the house without a bag to carry around. The versatile Odyssey Jacket by Stuffa is a waterproof, single skin outer jacket with a removable inner jacket with 12 stuffable, concealed pockets.
Why it's cool: Forget lugging a bag around and carry your essentials on your body
When's it available? On sale now
Cost: $320.00
6. Rolling Mobile Pro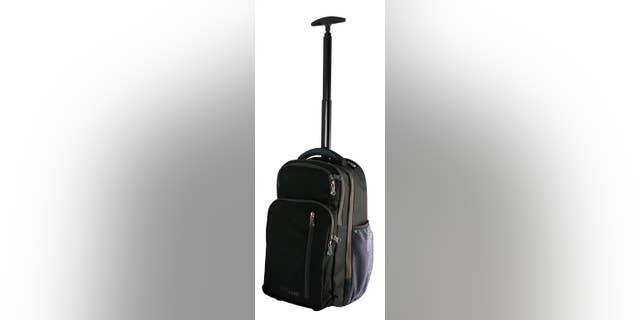 Designed for maximum versatility, the eco-friendly Rolling Mobile Pro from LiteGear Designs features separate individual quick-access pockets for laptop, tablet, smartphone, water bottle and desk tools, and geared up with apps: thermal food container, document organizer, flashlight, mesh accessory pouch, neoprene cord manager. Measuring 17" x 10" x 9", it is also compliant with current airline specs for your under-the-seat personal item.
Why it's cool: It's basically a deluxe school backpack for grown-ups.
When's it available? March 2016
Cost: $129.95
7. Arm-Share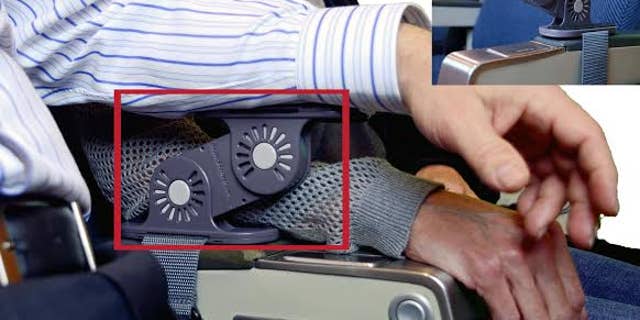 The Arm-Share turns a valuable commodity – space on the airline seat armrest – into sharable real estate. The device, slated to hit the market late-summer 2016, turns an armrest into a double decker space – and we expect it will end the nudge-inducing silent warfare in the friendly skies.
Why it's cool: End mid-air squabbles by creating armrest space for all.
When's it available? August 2016
Cost: $29.95