The best new boutique hotels around the world
Holiday travel is a time to get a little more indulgent with your accommodations. Tis the vacation season, so why not treat yourself to a boutique hotel with a little more to offer than your average hotel?
If you're booking upcoming travel in any of these countries, whether it be last minute for the Christmas holiday or something to officially kick-off 2015 in January, be sure to consider some of these new boutique hotels for your stay. From Barcelona to Beijing, these are the best of the best, so get ready to be truly amazed.
1. Portrait Firenze, Florence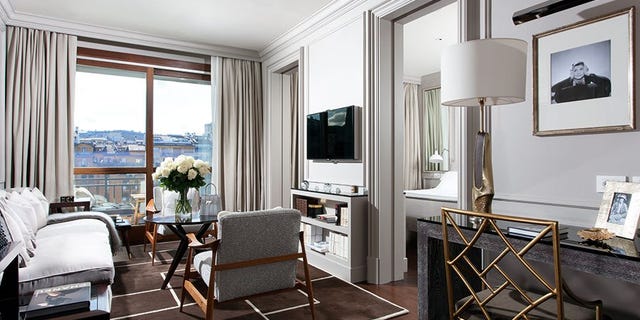 The Ferragamo family's Lungarno Collection expanded its reign over Florence's best boutique lodgings this May, opening Portrait Firenze at the foot of the storied Ponte Vecchio, just up the Arno River from their fashion empire's headquarters in the 13th-century Palazzo Spini Feroni. The sister property to the capital city's Portrait Roma, the new hotel contains 34 residential-feeling suites over six floors, most with river views, several with private terraces and all decorated by Michele Bönan, the highly discriminating Florence-based architect and designer behind the collection's hotels and yachts. For Portrait Firenze, Bönan imagined the suites, riverfront restaurant, and loungelike lobby as pieces of an aristocratic home that recall the glamour of Florence in the 1950s. Combining influences both classic and contemporary, the largely black, white, and gray scheme abounds with velvet—upholstered couches and beds, midcentury-modern pieces from Italian furniture maker Tosconova, sparkling white Carrara marble and honey-hued alabaster, and brushed- and polished-brass details. Bönan's tightly tailored aesthetic matches Portrait's commitment to bespoke service, in which no request is too big and anything—with enough notice—can be arranged. From $650/night.
2. The Temple Hotel, Beijing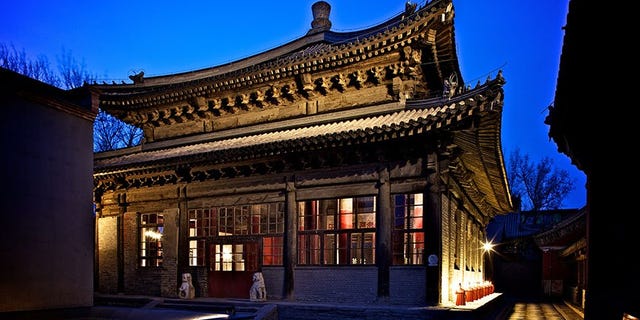 In a city (and, indeed, a country, if not an entire continent) known for its big-brand megahotels, Beijing's Temple Hotel stands apart—and not just because it's tucked away down a narrow alley, near but hidden from the tourist crowds of the Forbidden City. What really makes this new-meets-old marvel special is its provenance: An 18th-century Qing Dynasty temple, the pagado-style building had been all but lost to time until Belgian entrepreneur Juan van Wassenhove happened upon its ruins in 2005. Several years and 200 truckloads of rubble later, the temple emerged anew as an artfully attired eight-room hotel that elegantly mixes ancient and contemporary. The winner of the 2012 UNESCO Asia-Pacific Award for Cultural Heritage Conservation, the Temple Hotel seamlessly blends centuries-old tiles, wood-beamed ceilings, and other architectural elements in the former monks' quarters (additional suites occupy an adjoining building from the 1960s) with a smattering of mid-20th-century furnishings and 21st-century art. Don't miss the contemporary European restaurant here, run by a former manager of Manhattan's legendary, Michelin-starred Daniel. From $325/night.
3. The Ludlow, New York City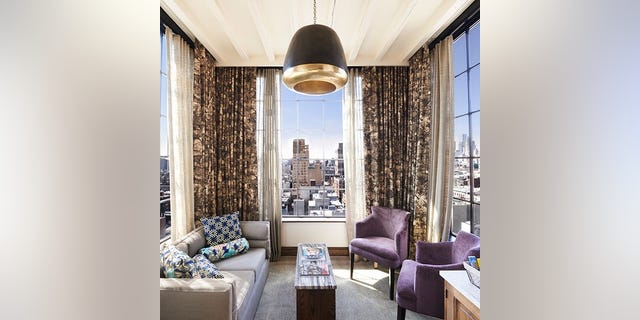 Fresh off the success of his nearly year-old Marlton hotel, near New York City's Washington Square, Sean MacPherson—the hotelier-designer behind such quintessentially downtown stays as the Bowery, the Jane, and the Maritime—has partnered with developers Ira Drukier and Richard Born (of Soho's Mercer and Tribeca's Greenwich hotels) to open the Ludlow on the Lower East Side street of the same name. With an eye toward the neighborhood's gritty past, as well as its current cultural and high-fashion cachet, the owners aimed to create a rough-luxe stay that feels quirky but comfortable and bohemian but sophisticated. The Ludlow fills a neighborhood-appropriate solid-brick building whose façade is punctuated by factory-style casement windows, its 184 city-view rooms and suites and its light-filled lobby-atrium mixing decor both artisanal (pendant lamps from Morocco, tree-trunk nightstands from Brooklyn's Organic Modernism furniture company) and industrial (glass-and-steel front doors, exposed wooden ceiling beams). Also of note? Maison Martin Margiela bathrobes, and the hotel's forthcoming restaurant, Dirty French, a new avant-garde Gallic venture from the chef-restaurateurs behind Italian hot spots Parm, Torrisi Italian Specialties, and Carbone From $295/night.
4. Hotel Praktik Bakery, Barcelona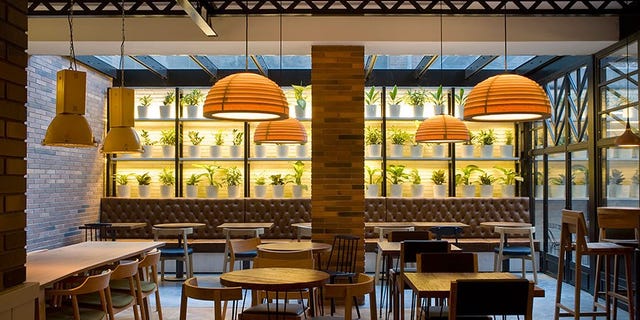 Many a haute hotel these days has a signature scent that defines it: a specially concocted room fragrance from an internationally renowned "nose," say, or a mix of earthy essential oils. At Barcelona's new Hotel Praktik Bakery, that telltale aroma is the smell of freshly made baguettes. That's because a branch of the city's beloved Balaurd bakery holds pride of place in the hotel's metal-trussed, brick-columned lobby, filling it with the enticing perfume of artisanal breads and pastries of all kinds. Barcelona-based Lázaro Rosa-Violán reimagined Hotel Praktik Bakery's original midcentury building—located in the city's Eixample district, known for its iconic Gaudi structures—as a series of 74 individually decorated rooms and suites. In each light-filled accommodation, he's created a gently industrial-chic feel, with white subway tiles, wainscoting, brushed-brass hardware, and black-metal adjustable bedside lamps. From $150/night.
5. Idle Rocks, Cornwall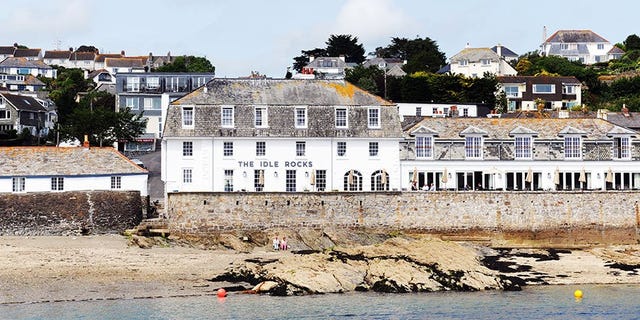 For a hotel owned and operated by race-car impresario and former Aston Martin chairman David Richards and his wife, Karen, the year-old Idle Rocks is surprisingly serene, nestled in a quiet corner of Cornwall, in England's further southeast stretches. Together with his wife, who handled the decor, Richards transformed the century-old waterfront spot in the charming seaside town of St. Mawes into a contemporary retreat that's proving itself more than fit for the couple's high-flying friends and sophisticated guests. With just 20 rooms, along with a light-filled bar, a local seafood-centric restaurant, a cozy sitting room, and a children's play area, the Idle Rocks feels as much like a home as a hotel. Karen Richards designed each space individually and eclectically, combining antiques with modern artifacts and whitewashed woods with pastel-hued accents inspired by the Cornish coastline. (The hotel is beachfront, and the soothing sound of the sea can be heard through open windows.) Take note: Next summer, the Richardses will debut their redo of the nearby historic St Mawes Hotel. From $310/night.
These boutique hotels around the world are worth staying in for more than just a night.
More from Architectural Digest
Gisele Bündchen and Tom Brady's L.A. Home
You Won't Believe Ralph Lauren's Personal Car Collection
Sarah Jessica Parker's Epic East Village Townhouse
Matthew McConaughey's Customized Airstream Trailer