The best new airplane designs from the Crystal Cabin Awards
When it comes to airplane cabins, many airlines and manufacturers have been rolling out designs that seem to perpetually squeeze passengers into oblivion.
But not all aircraft designers want flyers to feel like a canned sardine.
At the Crystal Cabin Awards, an annual showcase of airplane interior designs presented by the Hamburg Aviation Cluster at the Aircraft Interiors Expo, inventors present a range of seat designs, airplane interior makeovers and technologies that have the potential to make flying much, much better in the future. Categories range from passenger comfort to technologies that promote greener or more environmentally friendly energy use to interior cabin design concepts.
The final awards are presented April 5 but the top 24 finalists for 2016 were just released by the award association. Here are a few of our favorite designs we'd like to see on aircrafts of the future.
1. Really, really big screens.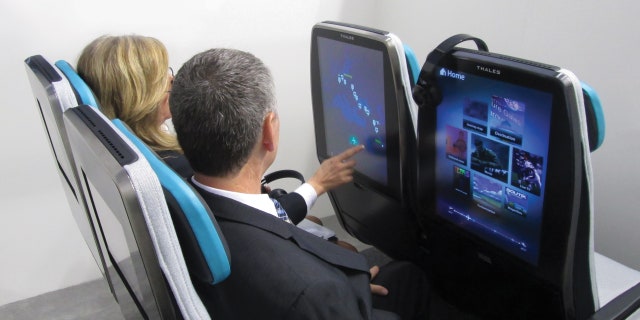 Thales' extra large, portrait-oriented screens make the dinky little viewing windows available on most commercial flights seem downright unwatchable. The 22 by 26 inch HD screen features images that appear five times larger in Economy and six times larger in Premium Economy compared to traditional aircraft TV displays. The Digital Sky platform is so big that it allows passengers to be true multi-taskers even at 30,000 feet. Guests can watch, shop, play games, listen to music or browse the web with multiple windows open simultaneously on one screen.
2. Spread out in ultra luxurious First Class Spaces.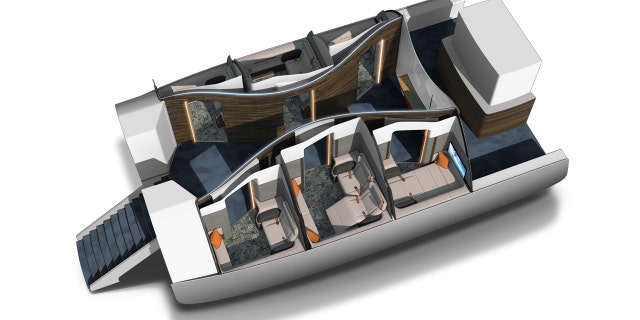 With the line between Business and First class becoming increasingly blurred, British design firm Seymourpowell unveiled a concept similar to Etihad's First Apartment. Individual private cabins would offer individuals, couples and families in-air suites featuring beds, sitting rooms and bathrooms. Unlike the boxy—yet decidedly luxurious-- cubicles featured on Emirates, Seymourpowell's design features a range of varying sized dwellings that cater to a family's space needs. The initial design was conceived for the upper deck of the A380, but the firm says it can be adapted to any large aircraft. Sure they might be really expensive but for high net worth individuals looking to break away from the pack, First Spaces will be only the way to fly.
3. Class-less, free roaming cabin space.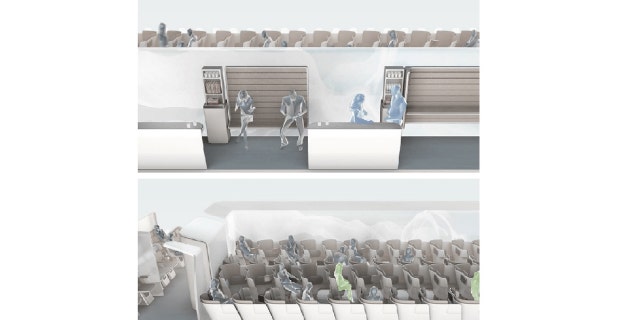 Being stuck in one seat for hours on end is no fun. Zodiac's Lifestyle cabin concept breaks down the walls between economy, business and first in favor of a modern space where people have the ability to customize and tailor the services they use while flying. With a walkup bar, areas with communal bench seating or designated napping space, the Lifestyle cabin takes a more natural approach to how humans live on land.
4. A comfortable, built-in in headrest.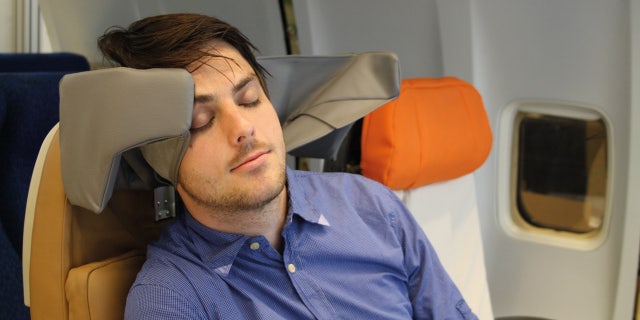 The HeadRest design from Delft University of Technology master's student Manon Kühne finally offers a solution for people who find it difficult to sleep on long-haul flights. The side wings of the HeadRest unfold to reveal a hammock construction that cradles your head as you lean to the side, preventing the dreaded slide into your seat partner's space. The side wings also offer privacy at eye level from nosy neighbors, giving guests a little privacy in cramped quarters.
5. Self-cleaning bathroom.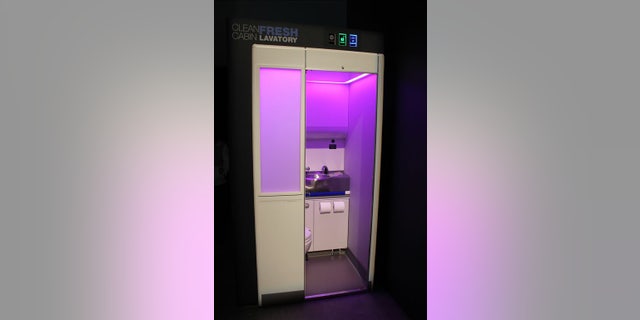 Traditional grimy airline lavatories have been known to strike fear into the hearts of many a germaphobe. Aircraft manufacturer Boeing claims to have a high-tech solution to an age old problem. Their self-cleaning bathroomlights up with ultraviolet light between uses. The company claims the process actively sanitizes surfaces, air, and water in the lavatory while also cutting down on the time it takes the crew to clean bathrooms in between flights.
6. Standing room in economy class.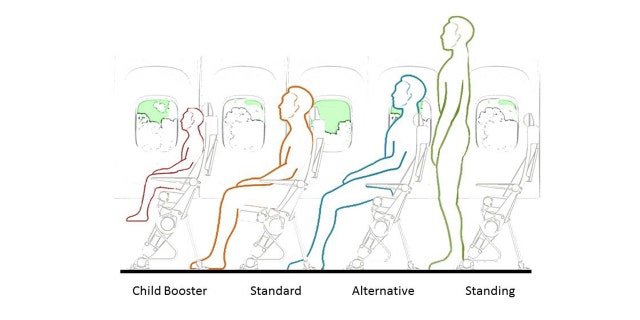 Space comes at a premium in economy class these days. A seat design from Rebel.aero offers multiple arrangements that passengers can adjust to stretch their legs while flying. The patented folding "booster" seat offers each passenger the ability to change to an alternative seating position during flight to prevent stiffness or discomfort-- they can even stand up in the seat to aid in boarding or exiting the aircraft. The design also includes a patented child booster seat design for little flyers.
7. Sponsored middle seats on Poppi.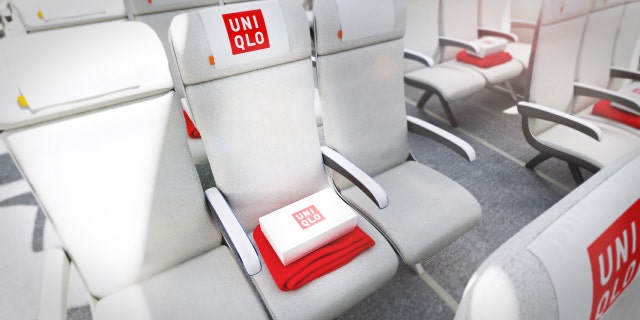 Design studio Teague has a nebulous concept that, if successful, could change the very meaning of air travel. Poppi is a transformative airline experience that aims to incorporate new technology and startup-driven to be able to offer customers products, services, and environments that reflect their needs. One idea on Poppi? Outside companies can sponsor middle seats to provide free stuff-- and plenty of branding-- to ameliorate the pain of being sandwiched during a long-haul route. Teague also suggests setting up a social network so fliers on the same trip can get to know each other. It's a little wacky but who wouldn't like a free Uniqlo blanket?