The best hotel spas for a good detox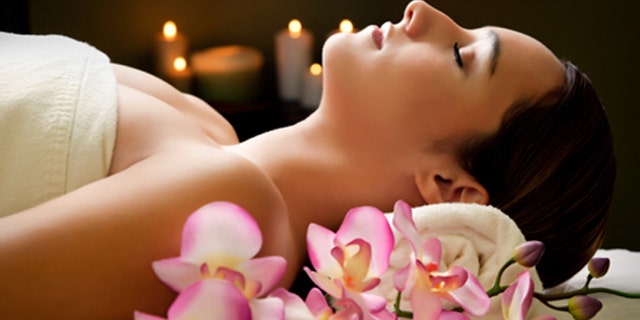 Most of us spent Monday night popping bottles of (cheap) champagne, passing cheese platters, or ordering in MSG-loaded Chinese food. Regardless of which indulgence you chose, there's definitely at least a tinge of holiday hangover – alcoholic or otherwise. Start the year off right by heading to one of these super-sleek spas in a city near you.

LOS ANGELES: The Spa at the Beverly Hills Wilshire
The Detox Treatment: The Detox Massage ($180 for 60 minutes)
The Deal: As if complimentary use of the 8,000-square foot spa's saunas, steam rooms, and experience showers (which feature the likes of colored lighting and variable pressure) wasn't rejuvenating enough, every treatment here is top-notch, which is why we'd head straight for a Detox Massage. Therapists at the Rodeo Spa use specific massage techniques to flush out kidney, liver and other bodily toxins that will relax your mind, too.


CHICAGO: Spa at the Ritz-Carlton Chicago
The Detox Treatment: Organic Skin Renewal Wrap ($150 for 50 minutes)
The Deal:If you're sensitive to the touch, give a luxe body wrap a try—you're literally enveloping yourself in a warm blanket. (Warning: Don't do this if you're claustrophobic!) Kick off the year with renewed, glowing skin thanks to varying antioxidants, jojoba oils and butterfly-bush extract.

SAN FRANCISCO: Spa Vitale at Hotel Vitale
The Detox Treatment: The Bathing Ritual ($60 for 25 minutes)
The Deal: Who wouldn't want to simply luxuriate outdoors amidst a rooftop bamboo garden? An esthetician will draw you a private whirlpool tub with seasonally sourced ingredients while you sip on fruit-infused water (lemon aides in the body's natural detox process). Bonus? Your bloodshot peepers will be soothed thanks to a cucumber eye wash.

NEW YORK: ESPA at the Peninsula Hotel
The Detox Treatment: ESPA Aromatherapy Detox Massage ($195 for 60 minutes)
The Deal: Touting itself as the city's top spa, ESPA doesn't fall short of its claim, offering a variety of Asian and Ayurvedic treatments to chill out. The aromatherapy massages aren't your typical sensory OD experience─rather; they offer four different scents to treat a variety of post-holiday blues. We love the Detox Massage for its use of citrus oils, a natural diuretic. Another great option is the Immune Booster, which features eucalyptus extract to ward off colds and viruses.

BOSTON: Spa at the Mandarin Oriental Boston
The Detox Treatment: Mandarin Oriental Signature Spa Therapy ($260 for 140 minutes)
The Deal: Albeit pricey, this space is Boston's only five-star spa, and its signature treatment is tailored to your specific needs. (Did you drink too much on NYE? Overindulge on Christmas cookies?) After a private consultation with your therapist, specific oils and scents are selected for your super-long, tension-busting massage. Before leaving, you'll also receive a customized nutrition and exercise plan from the fitness center based upon your own needs.