The best booze cruises in the US and Europe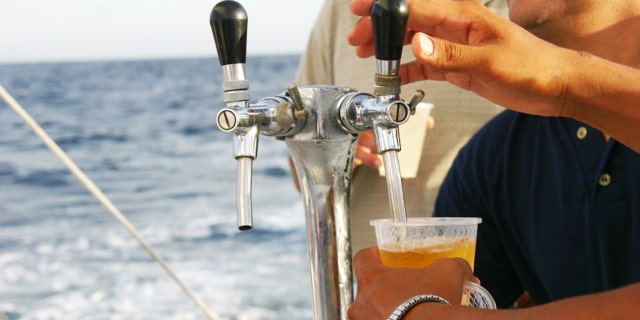 Get ready to cheers. These grown-up cruises are overflowing with tastings, onboard seminars, and excursions to vineyards, cellars, and breweries.
For cruise lovers, nothing says vacation like the wind blowing through your hair, the horizon hanging just ahead, and perhaps most importantly: your favorite adult beverage, gripped firmly in hand.
Happily, many cruises have graduated from the days of "Bahama Mama" umbrella drinks served in tacky souvenir glasses to numerous high-end "booze cruises" that make for surprisingly sophisticated sailings. Here, we round up the most buzzworthy alcohol-themed sailings—whether it's wine, champagne, beer, or spirits that best wet your whistle—spanning a range of ships, large and small.
Yes, we'll drink to that.
1. Wine on the Rhine...and Rhone, Danube, Douro, and more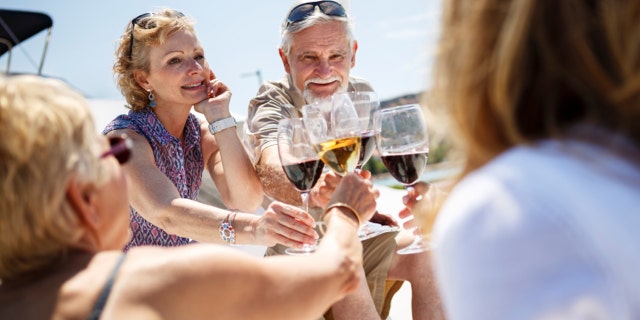 AmaWaterways offers a series of 40-plus weeklong "In Celebration of Wine" sailings throughout Europe's legendary wine regions. The wine-minded river cruises float the Rhine, Rhône, Seine, Danube, Douro, and Mosel rivers—and new for spring 2016, the Garonne and Dordogne rivers in Bordeaux—in search of the finest vines. Operated on some dozen 106- to 170-passenger riverboats (including the brand-new AmaStella and AmaViola), itineraries might pair popular cities like Paris, Amsterdam, Prague, or Lisbon, with included excursions to vineyards and wine cellars in celebrated wine hubs like Saint-Émilion, Rüdesheim, or Porto. On board, expert wine hosts lead lectures, tastings, food-and-wine pairings, and even wine-blending workshops.
Embarks on select dates from March through November in 2016 and 2017; rates from $1,849/person
2. For champagne lovers
French Country Waterways specializes in upscale wine- and Champagne-centric barge cruises on the canals of France. Their six-night itineraries through the renowned Champagne region are intimate affairs, with a capacity for just eight passengers—and a crew of six—aboard the plushly refitted Princess barge. En route, between the small French towns of Château-Thierry and Courcy, included effervescent-minded excursions take guests for cellar tours and private tastings at champagne houses like Veuve Clicquot. On board, guests can enjoy unlimited pours of dozens of premier wines and champagnes paired with regionally inspired cuisine, as they sail past scenic landscapes of Champagne vineyards.
Embarks on select dates from April through July 2016 and 2017; rates from $6,095/person
3. Bourbon Country Cruises
Set out in search of the South's storied bourbon country, thanks to American Queen Steamboat Company's now-annual bourbon sailing along the Ohio River. Cruising from St. Louis to Cincinnati aboard the upscale, 436-passenger American Queen paddle-wheeler, the seven-night "Inside the Bourbon Experience" itinerary leads guests into the bourbon-making epicenter of Kentucky. En route, included stops highlight tours and tastings at local bourbon distilleries (Jim Beam, Maker's Mark, and more), while back on board, guests can enjoy bourbon-enhanced menus and partake in tastings and lectures hosted by the likes of Bill Samuels, Jr., son of the founder of Maker's Mark.
Embarks July 10, 2016 or July 2, 2017; rates from $2,149/person
4. Craft Beer Cruises à la the Pacific Northwest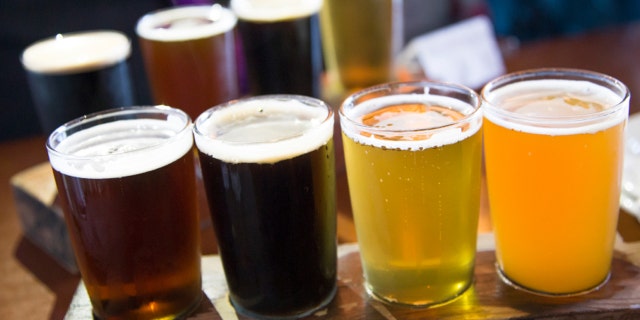 The expedition-style small ships of Un-Cruise Adventures might be light on frills, but they offer the perfect platform for off-the-path discovery of the craft beer-packed ports of the Pacific Northwest. Their seven-night craft beer-themed "Explore! Olympic Wilderness & San Juan Islands" itineraries run round-trip from Seattle to the islands and coast of Washington, incorporating active adventures (kayaking, hiking, and more), wildlife viewing (whales! eagles!), and craft beer tastings and tours at local microbreweries. On board the 76-passenger Wilderness Discover, guests can benefit from the tutelage of craft beer experts and brewers via special presentations, hosted beer tastings, and pairings of craft beer with regional cuisine.
Embarks on select dates in April and October in 2016 and 2017; rates from $1,795/person
Check out more of the best American and European booze cruises.
More from Conde Nast Traveler
The Friendliest and Unfriendliest Cities in the World
The Best Small Towns in America
The 100 Best Hotels & Resorts in the World