The 8 craziest items guests left behind in hotels in 2015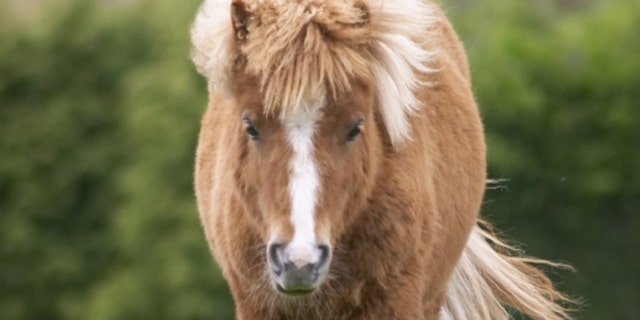 Whether staying for one night or more, it's not uncommon to forget a belonging or two in your hotel room. But those abandoned items add up.
In 2015, the stockpile of forgotten things included some head-scratching items, according to Travelodge spokeswoman Shakila Ahmed, who told the Daily Mail that the company's "lost and found inventory report has revealed some incredible items being left behind" over the past 12 months.
Here are some of craziest.
Miniature Shetland Pony
A precious Shetland pony named Pudding was left behind at a Travelodge property in Ayr, Scotland. Sadly, this wansn't the only living creature left behind in 2015.
Bag of Snails
Staff at a Best Western hotel in Budapest discovered a bag of live snails left behind and later learned that the guest had been collecting them over the course of their stay.
Taxidermied Raccoon
Even deceased animals aren't immune to being forgotten, apparently.
House Made of Bread
A gingerbread house? Sure, they aren't uncommon around the holidays.
But a house made out of regular bread? That seems bizarre.
Bentley Keys
Who needs keys in the age of push-button ignition?
Mother In-Law
It's one thing to joke about despising your mother in-law. It's another to leave her at the hotel like one man accidentally did while departing a Travelodge in England last year.
Train Set
A vintage Lionel train set valued at more than $1,750 was one of the many valuable items left behind in 2015, including an expensive teddy bear collection and several suitcases containing thousands of dollars in cash.
Suitcase of Prosthetic Legs
Not one, but a collection of prosthetic legs, with shoes, were uncovered in a suitcase left behind by a forgetful guest.
More from TravelPulse:
What Are The Safest Airlines in The World?
Coming Attractions: Orlando 2016
Denmark Latest Country to Add Temporary Border Checks
YoCam's Waterproof Camera Demands Your Attention