The 7 most-anticipated features of Viking Star
When it comes to new cruise launches to watch this spring, Viking Star will be notable because it will be the first ship in a new line of ocean-going vessels by Viking Ocean Cruises. Cruisers who are used to their European river cruises will be watching to see how this new line performs in the Baltic and Mediterranean. Here are the things we're most looking forward to seeing when she sets sail in mid-April:
1. The First Infinity-Edge Pool at Sea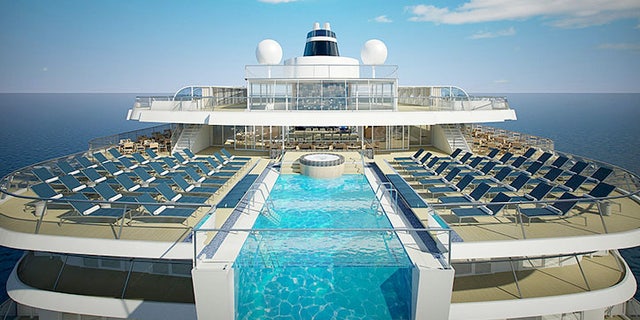 This looks jaw-droppingly beautiful, so much so, it makes you wonder, why has nobody ever designed a pool on a ship like this before? Both the infinity styling and the aft-locating – designed to seemingly drip over the edge of the ship – are spectacular in the renderings, and hopefully will have the same impact in person.
2. Complimentary WiFi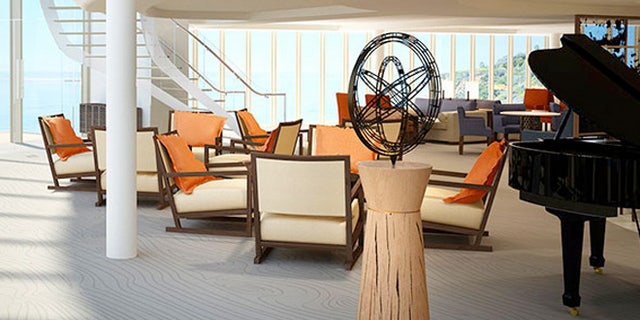 Cruisers are crossing their fingers that this freebie becomes de rigueur at sea. This ship hasn't even launched yet and already its competitor Carnival has announced plans to allow low-cost access to social media sites, which is a good start. Add that to the fact that Royal Caribbean both lowered their costs and up their speeds last year, and this looks like part of a very positive trend for cruisers who like to stay connected – which, in 2015, is just about everyone.
3. A Snow Grotto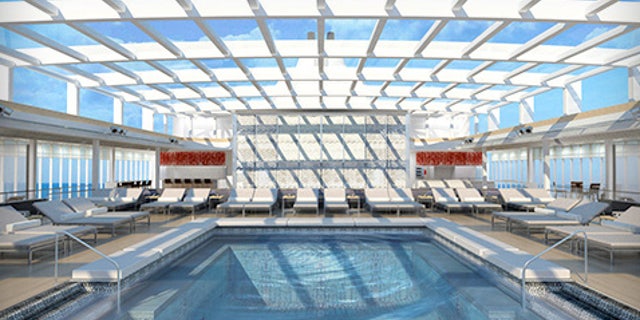 Located in the Scandinavian-style spa, this chilled room has actual flakes falling from the ceiling. It's inspired by the way that Northern Europeans like to their sauna experiences – in intervals, mixed in with cold plunges in rivers or streams or pools that have been chilled to lower temperatures.
4. Plenty of Outdoor Seating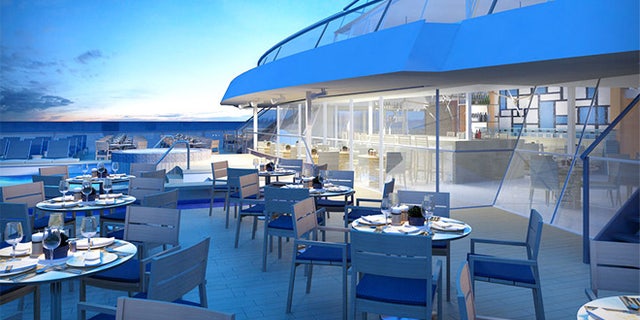 This has been a decidedly neglected aspect of other cruise ship designs, which don't use extensive amounts of deck space for outdoor dining tables. The dearth has gotten a bit better over the last few years – Norwegian Cruise Line, notably, has a seafood shack and outdoor tables at OceanBlue restaurant on Norwegian Breakaway and Norwegian Getaway – as well as an outdoor lounge attached to the Sugarcane Mojito Bar on Norwegian Getaway.
5. Complimentary Beer and Wine at Meals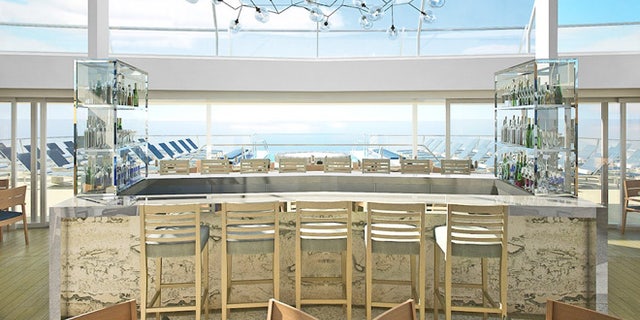 The luxury lines – including Crystal Cruises, Seabourn, Silversea Cruises, and Regent Seven Seas – all offer complimentary beer and wine with lunch or dinner, but Viking Ocean Cruises, which is more affordable than its competitors, will be the first cruise line that offers this service without luxury pricing.
6. All Balcony Cabins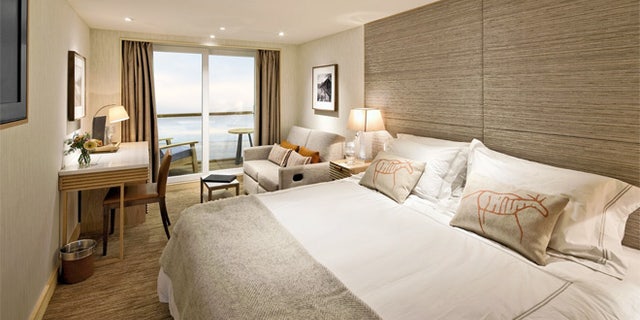 Unlike on most cruise ships, every cabin on these vessels is an outside cabin, and every single one has a verandah. When you're sailing into gorgeous European cities early in the morning, it's a treat to have your own private space to sip coffee on and watch the scenery before showering and breakfast.
7. Complimentary Shore Excursions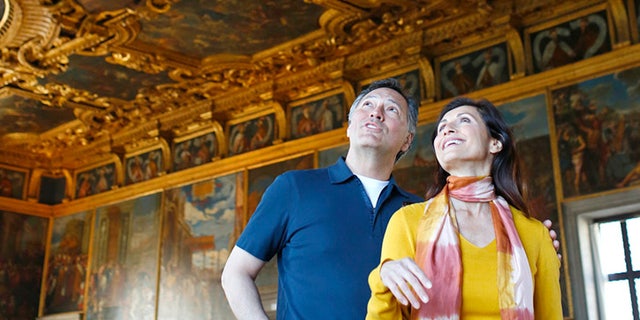 This is one new feature that the line is taking directly from its river cruise product. Most river cruises in Europe, including Viking, offer basic guide-led walking or bus tours of each area visited, with guides who speak their lectures into headsets. (The tour is then broadcast to everyone in the group.) Viking will offer a similar experience on their ocean-going vessels, which will certainly set them apart from the rest of the ocean-going lines.