Thanks to a strong US dollar, the world just went on sale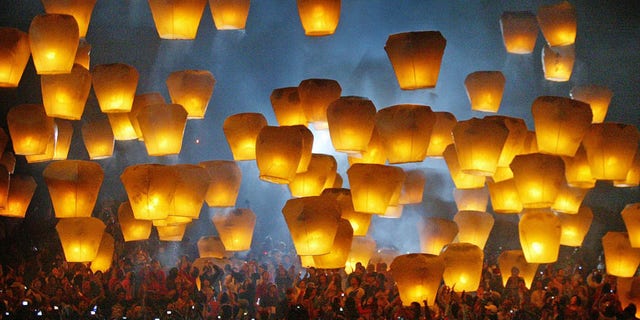 If you've ever thought about taking an international trip, 2015 is the year to do it. The U.S. dollar has strengthened dramatically against virtually every foreign currency, making your travel dollars go that much further when you are on the go.
Visit Europe
In Europe, the euro has just hit a nine year low. In 2014 you would have needed almost $1.50 to buy a single euro. Now it's below $1.20, roughly a 25 percent discount to where it was less than a year ago. That lowers your travel costs by that same amount, but only expect to see that when it comes to buying hotel rooms and spending money on the ground. Airfares aren't falling with the rest of the market, just yet. For anyone who has visited Europe with the euro far higher, this is a welcome change.
Search an online travel site and you'll find four-star hotels in the heart of Paris for under $200 dollars per night (with a late March arrival). Better yet, talk to a travel agent and they can get you those same rates, and some extra benefits like free breakfast, thrown in.
Go North
Our neighbor to the north, Canada, has had a tough time luring Americans in the past few years as the Canadian dollar became valued about the same as the U.S. dollar. As the U.S. dollar has strengthened, Americans are seeing their budgets expand with it. That's helping American travelers gain almost 20 percent more in purchasing power when it comes to traveling north.
The ease of airline travel to Canada is a big plus for this destination. It's also incredibly diverse and is an outdoor enthusiasts paradise. Home to some of the best skiing in North America and some of the most picturesque landscapes you will ever see, Canada can be visited anytime of the year. If you want a taste of Europe without the jet lag and the long flight, head up to Montreal and enjoy this wonderful city.
Even better, Canada and the U.S. have preclearance border agreement, which is essentially the same inspection an individual would undergo at a U.S. port of entry before you get on the airplane instead of after you arrive in the U.S., enabling you to skip all the formalities when you land at your destination. This great feature means you won't be standing in any long immigration lines at places like John F. Kennedy Airport or Chicago's O'Hare.
Head South
Mexico tourism is booming and it isn't going to stop anytime soon. I just returned from a trip to Cancun and my dollars went farther than I can ever remember. The peso to the dollar is now at almost 15 to 1, meaning a destination that has always offered great value and great experiences is going to be an even bigger bargain in the year ahead.
Mexico benefits from the many U.S. gateways that offer non-stop service into their key tourism destinations, not unlike Canada. Let's face it; we want to spend more time on vacation and less time getting there.
The Rest of the World
It's a big world and there are numerous values that can be had by any traveler looking to explore it. One of my favorite spots is Asia, a part of the world that has seemingly been on sale for years. The dollar goes extremely far once you are there once you are on the ground. The airfare is usually the biggest expense. Travelers on a two-star budget can up their game to five-star hotels when in places like Thailand or Malaysia. The strengthening dollar is only making a great value destination even cheaper. We are even seeing a great opportunity to visit Japan, a destination that hasn't been this cheap in years, thanks to the fall of the yen.
This should be your year to travel abroad, experience new cultures, and take that first step in your travel forward journey.
More From TravelPulse
7 Travel Trends To Watch Out For in 2015
Caribbean Travel Trends 2015: What To Look Forward To in the New Year
Travel Technology 2015: To Your Dream Destination…and Beyond
Cruises 2015: What We're Watching in the New Year