Test model of Boeing's 777X jetliner shows incredible scale of company's largest-ever passenger plane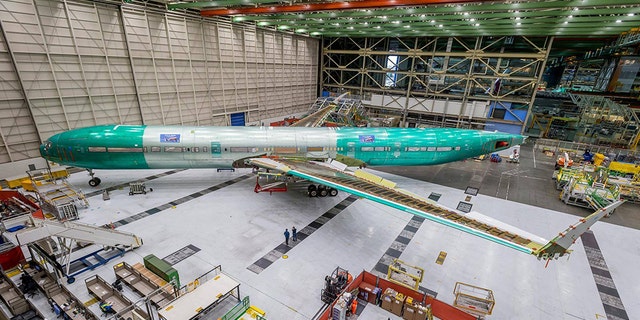 It is set to be the biggest — and most efficient — passenger plane ever seen. And anticipation over the record-breaking 777X Jetliner reached new heights when the first "fully assembled" model was unveiled by Boeing.
A fully-assembled static test model was revealed at the aeronautical firm's testing centre in Everett, Washington, earlier this month. Although this particular model will never leave the ground it gives a first glimpse of the scale of the record-breaking jet.
DELTA PILOT GROUNDED FOR CONCEALING 'MAJOR DEPRESSIVE DISORDER'
The jet will undergo nearly a year of rigorous on-the-ground testing to check the structural strength of the aircraft as well as the design's accuracy.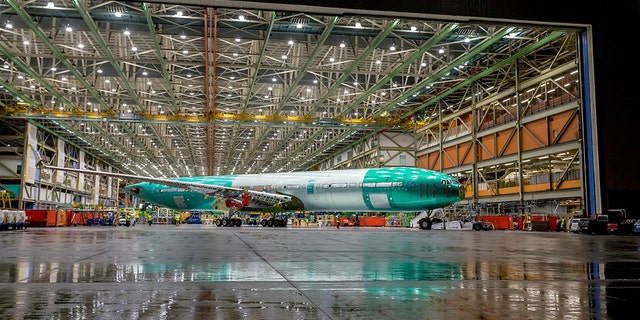 The structure is largely complete, but is missing a few key components like the avionics system and the engines.
After it is finished, the 777X will have the largest wingspan of any Boeing aircraft in the company's nearly century-long history, measuring in at 235 feet, five inches.
The wings give the jet extra lift, just like in a giant glider, helping the plane to save 12 percent more fuel than the Airbus A350, according to Boeing.
The fuselage is made of aluminium, like most commercial aeroplanes, but the wings are made of super-strong, carbon fiber, which helps with the fuel consumption.
These high-tech wings have so far proved capable of flexing by 26-feet during testing. A special process is required to make the wings, including a huge, custom, pressurized oven to bake the carbon fiber.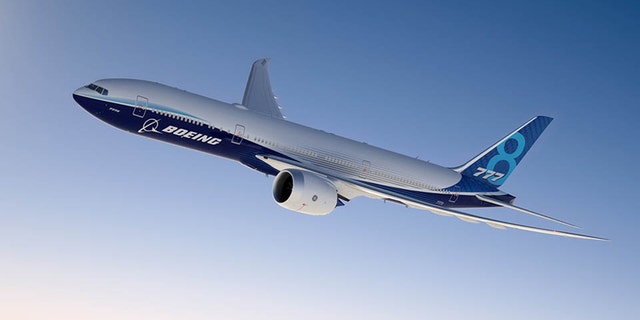 EASYJET PASSENGER DRAGGED OFF FLIGHT BY COPS FOR MAKING A COMMENT ABOUT 'BLOWING THE PLANE UP'
The plane will seat between 350 and 425 passengers, and is due to be put on commercial routes in 2020, with test flights beginning next year.
Doreen Bingo, the manager of Boeing's test and evaluation program for the 777X, said: "Static test is our opportunity to verify the design of the structure and load-bearing components of the airplane, ensuring the final product is safe for our customers and the flying public.
"Using a full-scale aeroplane, we'll run various load conditions on the wings, gears, the struts and the fuselage."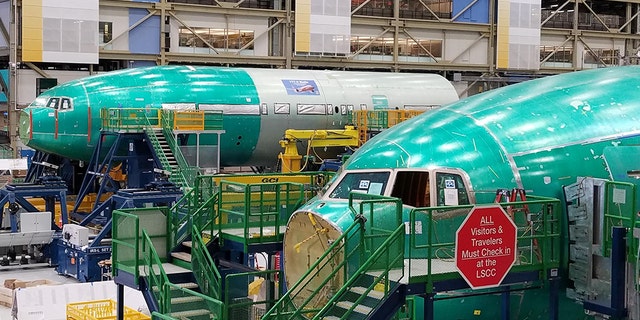 FOLLOW US ON FACEBOOK FOR MORE FOX LIFESTYLE NEWS
The plane's range is expected to reach more than 8,699 miles, or about the distance between London and Papua New Guinea.
Airlines which have already placed orders include Emirates, All Nippon Airways and Lufthansa.
This article originally appeared on The Sun. Read more from The Sun here.