Survey shows Bibles are disappearing from hotel rooms; millennial apathy may be the cause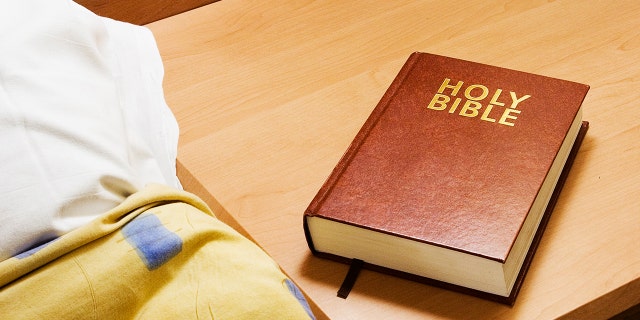 From hair dryers and coffee to alarm clocks and televisions, avid travelers trust that their hotel rooms will be stocked with a few standard amenities — but one bedside staple may soon be gone forever.
Bibles are swiftly disappearing from hotel rooms across the country, according to a new survey from hospitality analytics company STR, Travel + Leisure reports.
In 2006, 95 percent of hotels stocked bibles in their bedside drawers. Today, that number has dropped to 79 percent, according to the data.
AMERICAN AIRLINES CEO MEETS WITH NAACP OVER BIAS COMPLAINTS
In fact, another must-have amenity has eclipsed the sacred text: Wi-Fi. About 98 percent of hotel rooms today come equipped with wireless access, according to Travel & Leisure.
Many major hotel chains justify this move in hopes of attracting millennials and avoiding offending guests of various faith, Linchi Kwok, an assistant professor of hospitality management at Cal Poly Pomona, told the Los Angeles Times.
"A lot of international hotels are trying to reach a very diverse group of travelers, and religion now has become a really sensitive topic," Kwok said.
8 OF THE WEIRDEST HOTELS AND MOTELS IN THE UNITED STATES
For example, in recent years, when Marriott International launched its millennial-geared Moxy and Edition hotels, management refrained from stocking the rooms with Bibles altogether. "The religious books don't fit the personality of the brands," a spokesperson told the newspaper.
If such hotel franchises are after millennial dollars and approval, they're not making a mistake by opting out of suppling religious books. To date, millennials are the least outwardly religious generation in American history, according to the Pew Research Center.
FOLLOW US ON FACEBOOK FOR MORE FOX LIFESTYLE NEWS
While this move may seem sudden, bedside Bibles are a relatively new standard hotel amenity. Evangelical Christian group Gideons International only began supplying hotels with free copies of the holy text at the turn of the twentieth century.