Superyacht to set sail by vertical 'wings'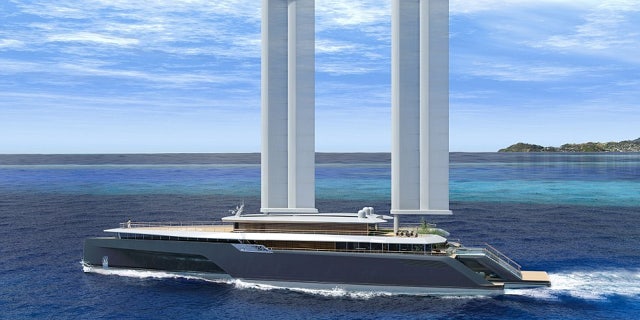 A French design firm has come up with an idea for a superyacht that is part speedboat, part sailboat –and all luxury.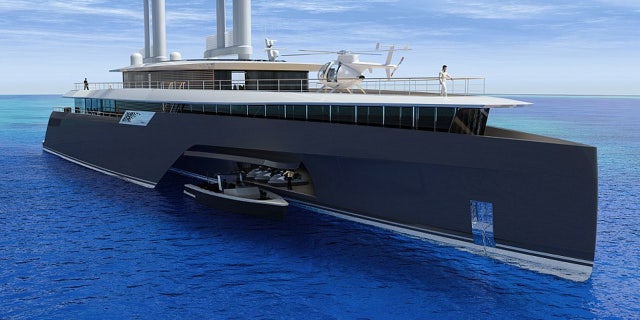 Called Komorebi – the Japanese word for sunlight filtering through trees—VPLP dreamed up the vessel, which features two fully-automated "wings" or sails that can propel it at a speed of 15 knots (17mph) with 20 knots (23mph) of wind.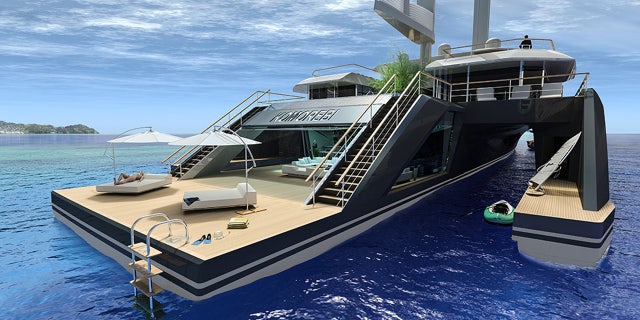 The 282-ft trimaran has an open floor plan that includes a large saloon, floor-to-ceiling windows a small garden with a living tree, a swimming pool, sauna, wrap-around sky deck and heli-pad.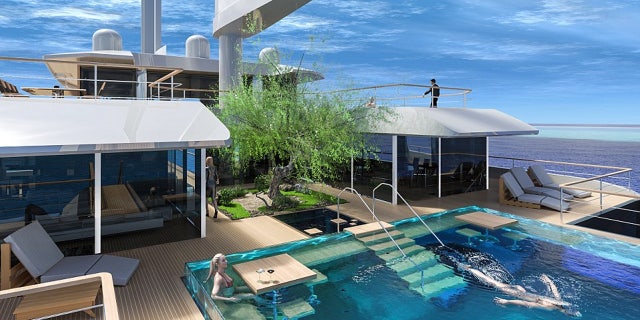 There's also storage for toys such as small sailboats or a mini-submarine below in the hull, which makes for easier launching.
"Despite the length, we want Komorebi not to appear dominant and overwhelming," says Marc Van Peteghem, a naval architect at VPLP in a release. "We want a sweet giant whom we can all love."
And as a bonus it's pretty green. The solar panels across the yacht regularly recharge its batteries and the sails will save 30 percent in fuel consumption during a longer voyages crossing. And while the vessel would be shallow-drafted enough to enter tight spaces, it would be stable enough to make trans-ocean sails.
VPLP didn't name a price for the superyacht but you can be sure it's only for the billionaire class.