Star Alliance plane makes emergency landing after passenger dies during flight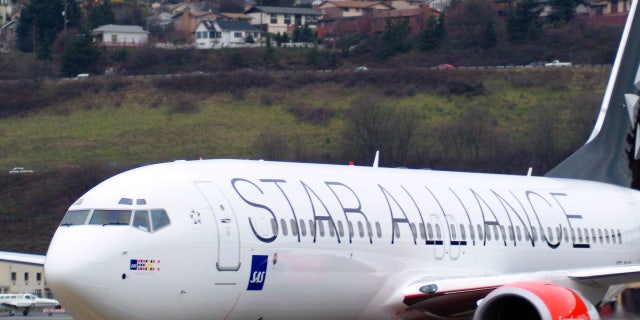 NEWYou can now listen to Fox News articles!
On Saturday, a Star Alliance flight was forced to make an emergency landing in Billings, Montana, when one of the passengers onboard died.
According to the Billings Gazette, a female passenger from California was on a flight from Chicago to San Francisco when she suffered a medical emergency. The flight crew on the Star Alliance plane notified officials at Billings Logan International Airport at around 9:30 p.m. local time that the Boeing 737 would be making an emergency landing in Montana.
When the medical emergency occurred, the plane was above South Dakota and arrived in Billings about 30 minutes later. At the airport, emergency crews and paramedics prepared to assist with the situation.
More from TravelPulse
Hulk Smash: First Look At The Relaunched Hulk Coaster at Universal Orlando
Rumor Alert: Will Success of 'Civil War' Help Launch West Coast Marvel Park?
Hard Rock Offering a Worldwide Burger Tasting Tour for $25K
Has France Bounced Back? Survey Says 'Yes.'
Does Airbnb Have a Discrimination Problem?
When the plane landed in Montana, paramedics boarded the aircraft and pronounced the woman dead at the scene. Billings airport supervisor Mike Glancy told the Billings Gazette that he did not know if the woman died during the flight or after it landed.
Once safely on the ground, the remaining passengers deplaned, and the aircraft was inspected and refueled by mechanics. After being cleared by airport personnel, the passengers were then allowed to re-enter the plane, and it departed for its destination in San Francisco at around midnight.
The plane landed safely in San Francisco at about 1:20 a.m. local time.