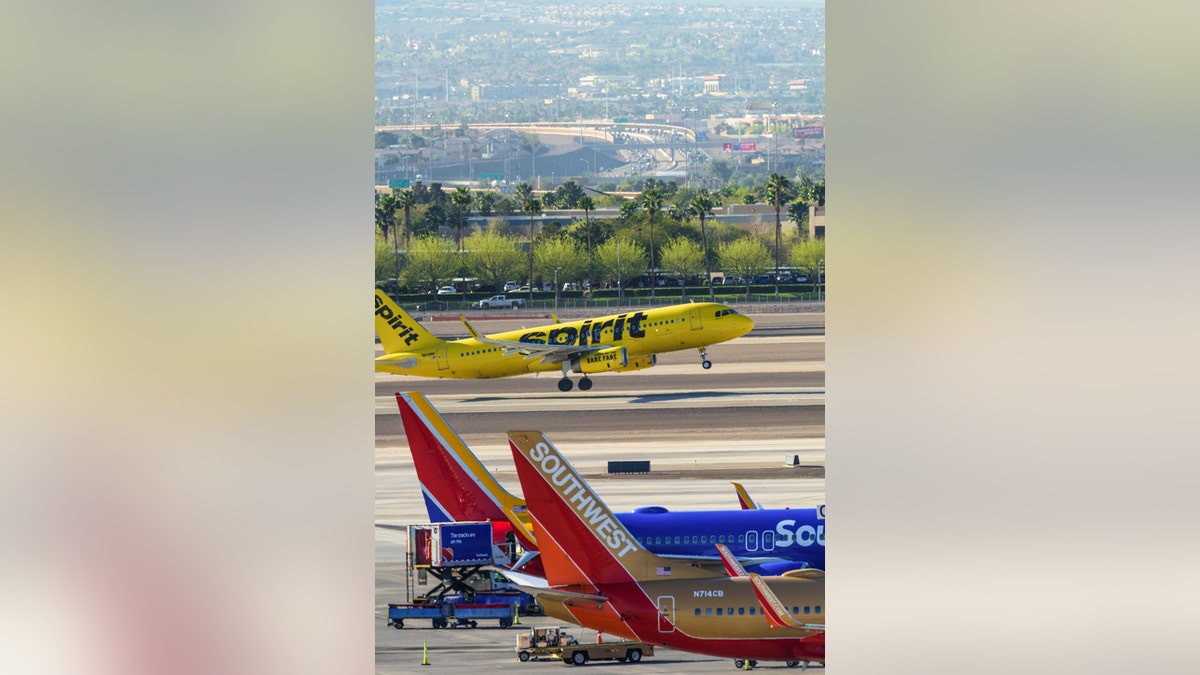 Budget carriers may be taking marketshare away from legacy airlines but that doesn't mean passengers are always thrilled to fly in bare bones accommodations.
For the third year in a row, Miramar, Fla.-based Spirit Airlines has ranked last in The American Customer Satisfaction Index (ACSI) annual survey on air travel.
JetBlue, which has recently received praise as the only airline in the industry not too oversell flights, took the top spot on the list this year with a modest increase on its score from last year—rising from 80 to 82 points on a 100 point scale.
SPIRIT AIRLINES BECOMES LATEST CARRIER TO PULL CUBA FLIGHTS
Southwest, which tied for first in 2016, dropped to second place with a score of 80.
Delta, which came in fifth, showed significant improvement, rising five full percentage points. But the airline which saw the greatest year-over-year improvement was another budget carrier—Allegiant—which improved its score by 9 percent. The Las Vegas-based airline still received an overall satisfaction score of just 71 points, below the overall average of 75.
United, which continues to struggle amid the passenger dragging scandal, had the lowest score among the legacy carriers at 70 points but was still able to improve its ACSI score by 3 percent.
FOLLOW US ON FACEBOOK FOR MORE FOX LIFESTYLE NEWS
Overall, when it comes to airlines, this year consumers say they were happier with on-time arrivals, were generally satisfastied with how easy it is to book air travel (and how user-friendly airline websites are today) as well as the check in process. In general, they were also happy with the helpfulness of cabin crew.
"Airlines have made strides to improve on-time arrivals and in-flight meals, plus lost baggage is down," the report says.
What aren't people happy about? Seat size, which will come as a shock to no one who has flown economy recently. That likely won't change any time soon as carriers face shrinking competition in the market and more pressure to maximize routes.
The report notes that "as long as competition is limited, chances are that passenger satisfaction will not continue to increase, but ticket prices may very well rise."
See the report's full findings here.