Southwest reroutes flight for woman to see comatose son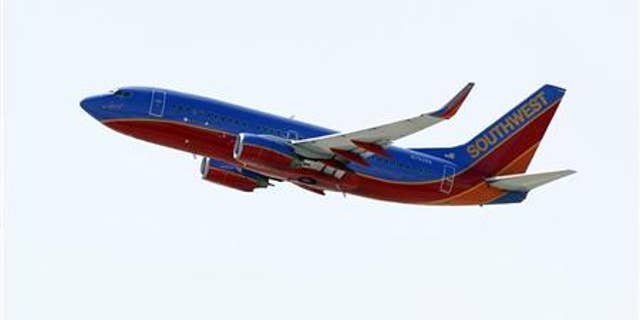 NEWYou can now listen to Fox News articles!
Southwest Airlines is being praised for going above and beyond the call of duty after a woman learned her son was in a coma after an accident.
Peggy Uhle was on a flight from Chicago to Columbus waiting to take off when the plane turned back to the gate and flight attendant asked her to get off.
"I figured I was on the wrong plane. The gate agent told me to check in at the desk and when I did she told me to call my husband," Uhle told airline blog BoardingArea.com.
After checking in with customer service, Uhle learned her son, who lives in Denver, was in a coma after suffering a head injury. Even before Uhle disembarked, the airline had rebooked her--with no additional fees or service charges --on a non-stop to Denver that was leaving in two hours.
"They offered a private waiting area, rerouted my luggage, allowed me to board first, and packed a lunch for when I got off the plane in Denver," Uhle told Boarding Area.
"My luggage was delivered to where I was staying, and I even received a call from Southwest asking how my son was doing."
Uhle said that her son is still continuing to recover but she is thankful for the top-notch service she received from the airline.
"The care that I was shown is second to none. We have always liked Southwest Airlines and now we can't say enough good things about them."
This incident comes just weeks after Southwest refused to allow a woman to call her husband from the tarmac after getting a text from him saying he was about to kill himself. Karen Momsen-Evers later found out he had committed suicide.
Southwest said that plane captains are to be notified in emergency situations affecting the crew or passengers and that it was investigating.