Southwest pilot surprises one-millionth passenger with gifts, cash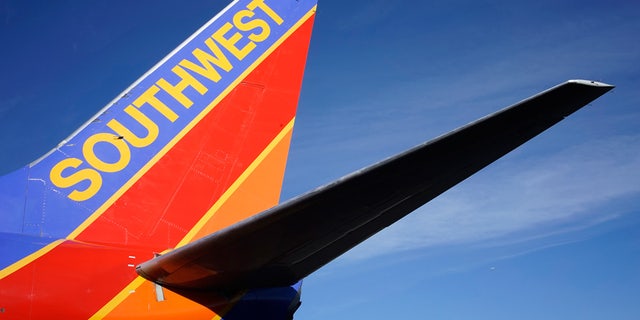 If you're starting to feel airline video fatigue, you're probably not alone.
After the early April incident where a passenger was involuntarily and violently removed from a United Airlines flight, It seems like every person with a mobile phone has been seeking their 15 minutes of fame. We're going to spare you and not recount the many, many incidences that have been captured for posterity and replayed ad naseam.
Today, however, we're celebrating along with the rest of the internet at a totally feel-good moment captured on board a Southwest Airlines flight from Denver bound for Pittsburgh.
Captain John Charles Ritchie, a former Air Force pilot, who has been flying with Southwest for more than 22 years, has apparently been keeping a running score of how many passengers he's flown. And this particular flight, he was proud to note, was carrying his one millionth passenger.
In a video captured by Jennifer Todd, a flight attendant for the airline, Captain Ritchie makes the announcement to the at-capacity flight. As the passenger cheer and applaud, he proceeds to shower the lucky passenger with a bottle of champagne and an autographed copy of her boarding pass.
He also said he "did some snooping" and found out how much the passenger paid and reimbursed her for her flight costs out of his own pocket.
The video has already been viewed more than 2 million times and shared more than 22,000 times.
Particularly interesting are the comments following the video on Todd's Facebook page. In a month where there's been little else but rage and hatred towards the airline industry in general, most of these comments express passengers' deep-seated appreciation for Southwest Airlines.
Many commenters reflected the sentiment of Facebook user Stephanie Alvarez, who commented, "That's why we love flying only Southwest Airlines if there are no tickets available for my date I will not fly elsewhere #loyalcustomer my kids love this airline."
Others chimed in on other examples of Southwest's customer service, such as Darina Gilley Chesterton, who wrote, "I was on SW flight recently and there were a number of servicemen and women returning from overseas duty. The Captain welcomed them home, thanked them for their recent service and then sang 'America the Beautiful' in their honor. There wasn't a dry eye on board."
Although Southwest does not fly to Canada, the airline has its share of Canadian fans, including Todd Cluthe, who commented, "Southwest is a fantastic airline. I live in Canada and travel the extra hour to Buffalo instead of Toronto for all my flights to the south. All employees are extremely accommodating and friendly, flights arrive and depart as scheduled, and I never worry about my luggage."
Kudos to Captain Ritchie for your long-standing service. And hats off to both Ritchie and Jennifer Todd for helping to remind the public just why Southwest Airlines' Stock symbol is LUV.