Southwest live-tweets March Madness game for passenger without Wi-Fi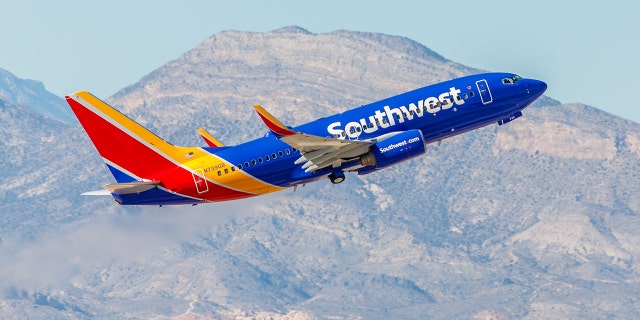 Southwest Airlines went the extra mile for a basketball-loving passenger whose Wi-Fi failed in the high skies by live-tweeting the matchup from the company's official account.
Flying from Columbus, Ohio to Tampa, Florida on March 18, Renee Stoeckle was disappointed to discover that her Internet connection wasn't strong enough to stream a March Madness game for the NCAA men's tournament between Xavier University, her alma mater, and Florida State University, Inc. reports.
AIRLINE EMPLOYEE CAUGHT AT JFK AIRPORT ALLEGEDLY SMUGGLING COCAINE
"Paid $8 for wifi on @SouthwestAir and it isn't strong enough to stream March Madness. Hold down the fort for me, @XavierMBB" she wrote on Twitter of the seemingly hopeless situation.
Five minutes later, help came to the rescue.
"Sorry to disappoint, Renée. Please know we limit access to certain high bandwidth applications and websites. That said, you're up 34-32 at the half. –Mike" an airline staffer monitoring Southwest's Twitter account wrote.
"Thanks, Mike. Any chance you can live-tweet the second half for me?" Stoeckle wondered.
"Gotcha," Mike responded.
'COCAINE BABE' TELLS COURT SHE SMUGGLED DRUGS FOR 'LIKES AND ATTENTION' ON INSTAGRAM
Through the next hour, the Southwest staffer kept Stoeckle (and the rest of the carrier's 2.2 million followers) updated play by play, from J.P. Macura's fouls to Quentin Goodin's dunk in the heated faceoff between the Muskeeter's and Seminole's.
Stoeckle told AV News that following the game was especially enjoyable because she never anticipated help from the airline itself.
"I didn't realize he was actually doing it until a few minutes into the half," Stoeckle said of Mike's good deed. "Then we—me and a WVU fan beside me—kept refreshing the feed and waiting for Mike's updates. Fortunately we landed just before the game ended, so Mike didn't have to deliver that final blow."
Though FSU defeated Xavier in a 75-70 final score, Stoeckle has a new appreciation for the carrier.
"My brackets have had Xavier winning it all every year since high school, so my bracket is busted again. But this will definitely rank among by most memorable Xavier defeats," she added. "Plus it was far better than a free drink coupon."
"@XavierMBB may have lost tonight, but I still get to crown the #MVP. Shoutout to Mike at @SouthwestAir, the true winner of #MarchMadness," she tweeted.
Southwest returned Fox News' request for comment with the following statement:
"Our People constantly look for ways to go above and beyond to connect our Customers to what is important to them. This is just another great example of that famous Southwest customer service in action," read the statement by spokesperson Chris Mainz.
Stoeckle's happy ending isn't the first instance of Southwest's exceptional customer service.
The Dallas-based carrier made headlines in August when a Southwest employee personally delivered lost luggage and a heartwarming note to a cancer patient.