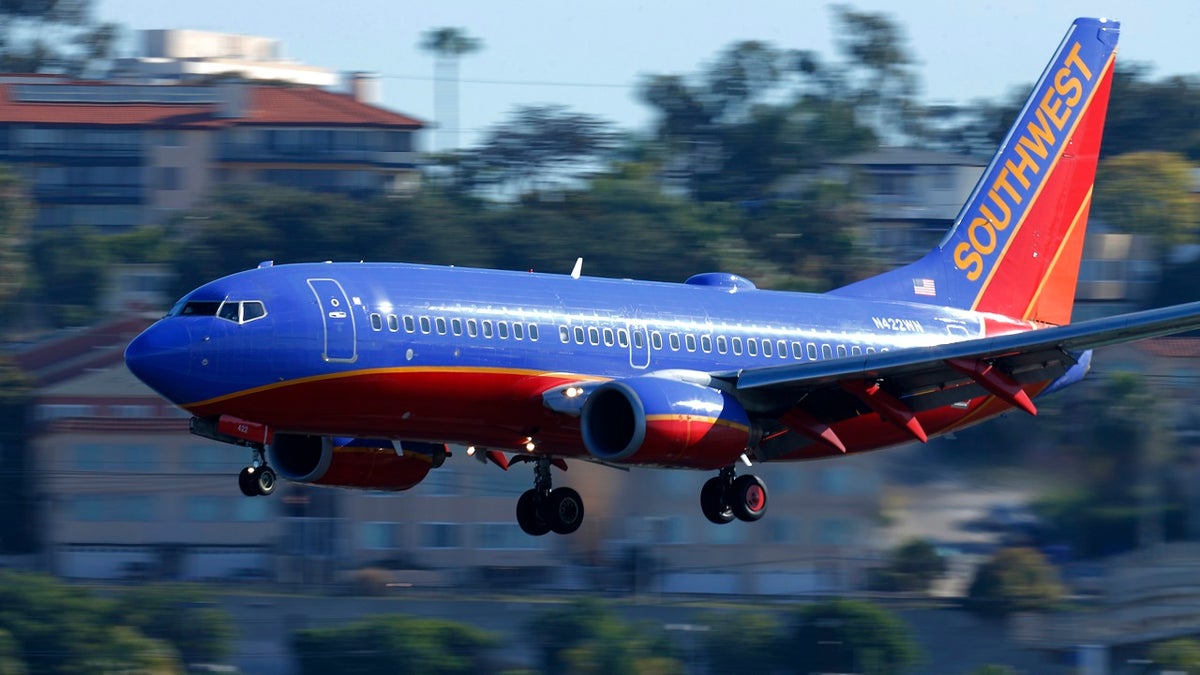 A Southwest Airlines plane was forced to make an emergency landing in Northern California Wednesday afternoon after a passenger lit up onboard.
Flight 1250 was heading from San Francisco to Los Angeles when the passenger reportedly started smoking pot in the airplane lavatory.
KIM JONG UN WANTS TO OPEN BURGER JOINT AS 'SHOW OF GOODWILL'
"It looked like someone needed to smoke a joint on a plane, and he went into the bathroom, smoked his blunt, and set off the fire alarm," passenger Jonathan Burkes told CBS Los Angeles.
The pilot diverted the flight to Mineta San Jose International Airport, about 50 miles south of San Francisco, after reporting a "mechanical difficulty," a spokeswoman for the San Jose airport told The Mercury News.
The plane landed safely around 4:10 p.m. and the passenger accused of smoking was turned over to law enforcement. The remaining 32 passengers were put on different planes to continue on to their destination.
Southwest Airlines released the following statement to Fox News regarding the incident: "Southwest Airlines Flight 1250 with scheduled service from San Francisco to Los Angeles landed safely after diverting to San Jose following indications a Customer was allegedly smoking in the aft lavatory.
"The flight landed without incident[,] was met by local law enforcement, and the Customer in question was turned over to local authorities. Our Employees in San Jose worked hard to accommodate the remaining 32 Customers on other aircraft to continue their journeys."
FOLLOW US ON FACEBOOK FOR MORE FOX LIFESTYLE NEWS
A similar incident occurred last December on a Southwest flight when a passenger threatened to "kill everybody" on the plane after disabling the smoke detector and smoking onboard.