Southwest expects 'softness in bookings' after fatal midair accident
Southwest Airlines has stated that last Tuesday's fatal incident aboard Southwest Flight 1380 will likely result in a "softness in bookings" for its second quarter.
"Based on current bookings and revenue trends, the Company expects second quarter 2018 [revenue per available seat mile] to decrease in the one to three percent range" compared to the same time period last year, the carrier wrote in an earnings report released Thursday.
HUSBAND OF SOUTHWEST AIRLINES VICTIM SPEAKS OUT
"Approximately one to two points of this estimated decrease is attributable to recent softness in bookings following the Flight 1380 accident."
The company also said its unit cost, or the "total operating expenses per available seat mile" to rise based on factors including fuel costs, increases in salaries, and estimated costs "related to the Flight 1380 accident," among others.
"It remains a somber time for the Southwest Family following the Flight 1380 accident, and our thoughts and prayers continue to be with the Riordan family, and all of our Customers on the flight," Southwest CEO Gary C. Kelly stated at the start of the report, adding that the company is continuing to cooperate with the National Transportation Safety Board.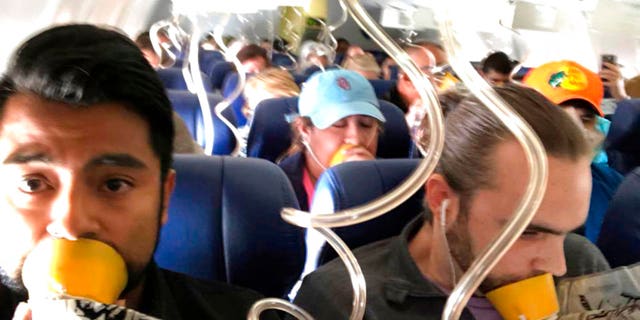 FAMILY SUING AMERICAN AIRLINES OVER DEATH OF 25-YEAR-OLD WOMAN
On April 17, Southwest Flight 1380 was en route from New York to Dallas when one of the engine's fan blades failed due to "metal fatigue," causing the engine to blow apart. Pieces of shrapnel shattered a window near Jennifer Riordan, who was partially sucked out of the aircraft.
Riordan was pronounced dead at a Pennsylvania hospital after the plane made an emergency landing in Philadelphia.