Southwest Airlines pilot arrested on gun charge after loaded firearm found in carry-on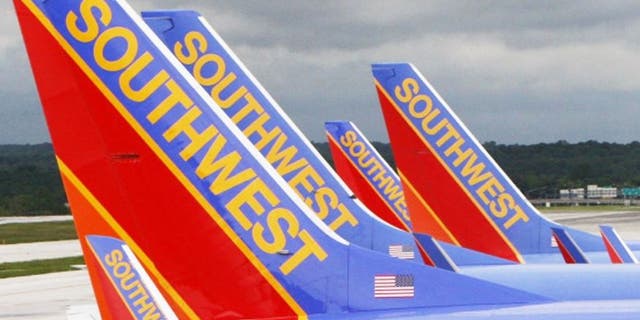 NEWYou can now listen to Fox News articles!
A Southwest Airlines pilot was arrested on a weapons charge in New York Monday after airport security officers discovered a loaded handgun in his carry-on bag.
Erik Gibson, 55, was slated to pilot a flight to Chicago when Transportation Security Administration officials found the .380-caliber handgun during a routine screening, Albany County Sheriff Craig Apple said.
Gibson told authorities he forgot he was carrying the gun, Apple said. He had flown to Albany from New Orleans on Sunday but had gone through a crew line that did not have security screening.
"This incident highlights the importance of what TSA and its dedicated security officers do each and every day in protecting the flying public," TSA Upstate New York Federal Security Director Bart Johnson said "I am grateful to the support that the Albany County Sheriff's Office provides to TSA on a daily basis."
Apple said Gibson was charged with misdemeanor weapon possession and released on $200 bail.
It was the second gun found by Albany baggage screeners in four weeks.
Firearms, firearm parts and ammo are not allowed in carry-on bags, but they can be transported in checked bags only if they are properly stored and declared to the airline, according to CBS DFW.
The Associated Press contributed to this report.