South Pacific island province to ban foreign snack food to ward off 'infiltration of junk'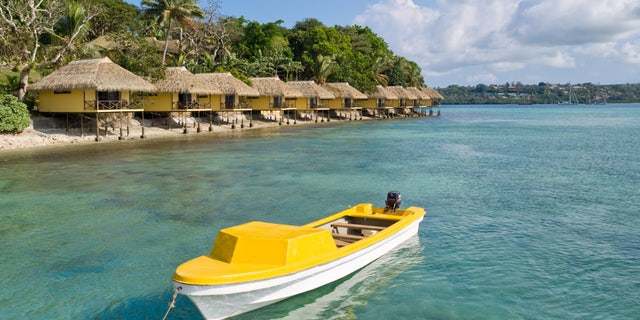 NEWYou can now listen to Fox News articles!
Planning a trip to the South Pacific country of Vanuatu soon?
Don't expect to find any M&Ms or Funyuns in the minibar. The archipelago's Torba province — located in the northern part of the island nation — is planning to impose a ban on foreign junk food currently served in its bungalows and hotels.
"At the moment, we have an infiltration of junk food from overseas," said Father Luc Dini, the head of the province's tourism council, in a statement to The Guardian.
THIS ISLAND NATION ONLY WANTS RICH TOURISTS TO VISIT
"In other provinces that have adopted Western diets, you see pretty young girls, but when they smile, they have rotten teeth, because the sugar has broken down their teeth," Dini added.
"We don't want that to happen here, and we don't want to develop the illnesses that come with a Western junk food diet."
In addition to sugary snacks, Dini also blames canned fish and imported rice for overtaking locally sourced veggies and fish in popularity.
Over the next few years, Dini said he hopes to restrict imports of foreign food entirely as part of his efforts to turn Torba into Vanuatu's first all-organic province by 2020. He says Vanuatu's central government has approved of his plans.
FOR THE LATEST TRAVEL FEATURES FOLLOW FOX LIFESTYLE ON FACEBOOK
But before he can ban "junk" from all Torba's tables, Dini is starting with the island's tourism destinations, which will be serving only local food starting this February.
"If you really want to live on a paradise of your own, then you should make do with what you have and try and live with nature," said Dini.