Snakes on a plane: Passenger flew from Germany to Russia with 20 snakes in his bag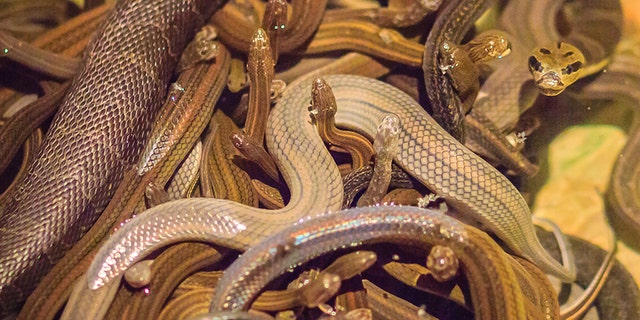 Snakes on a plane just got literal.
A passenger flying from Germany to Russia caused a stir when it was discovered he was carrying 20 snakes in his bag.
The man said he had bought the snakes at a market in Germany, The Local reported, citing RP Online.
"The reptiles were in canisters, packed in bags, carried in hand luggage. There were no documents provided for the reptiles," Sheremetyevo International Airport's press service said in a statement, Newsweek reported. "The species of snakes will be determined by specialists, but according to preliminary information they are not of a venomous species."
The snakes were quarantined in Moscow because the passenger lacked proper documents, including from veterinarians, to bring the snakes from Düsseldorf to Russia.
According to reports, German authorities noted there were no incidents at the security check before departure in Düsseldorf, and said carrying snakes on a plane isn't illegal, but proper approval is necessary.