SKorea commission says female cabin crew at Asiana Airlines should be allowed to wear trousers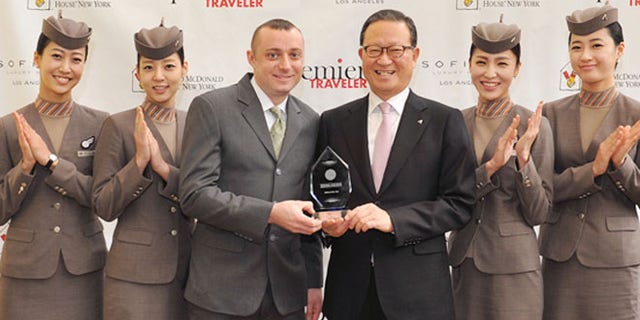 SEOUL, South Korea – South Korea's human rights commission has recommended that the country's second-largest airline allow its female cabin crew to wear trousers.
The non-binding recommendation is a small victory for the 3,400 female flight attendants at Asiana Airlines Inc. who have been fighting to ease strict dress rules that range from how many hairpins they can wear to the length of their earrings.
Asiana's labor union chief says she hopes the decision will help change discriminatory rules that govern how female workers in South Korea's service industries dress and do their hair and makeup.
Asiana Airlines says it will review trouser options in future uniform redesigns. It does not say when the next one is scheduled.
Asiana is the only South Korean airline with a no-trouser rule for its female flight attendants.