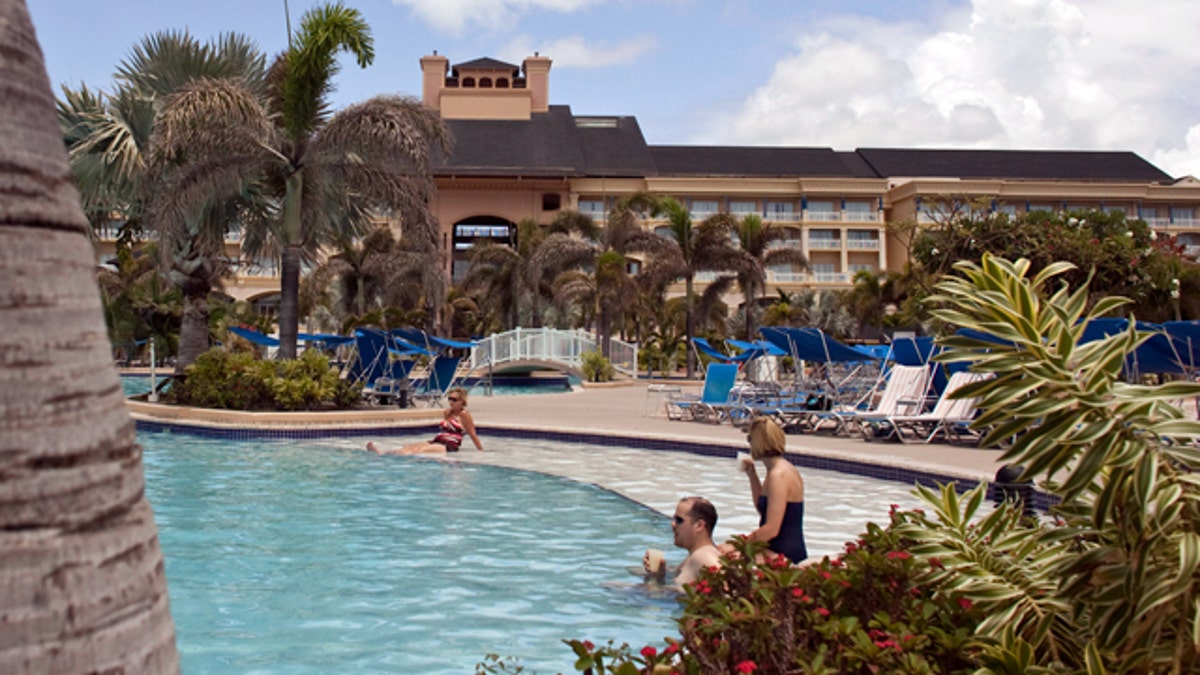 Americans are notorious for using just a fraction of their allotted vacation days each year. Part of the reason may be our workaholic tendencies, but another part is the sheer expense of travel. From the cost of plane tickets to the price of tourist attractions, it's not long before many of us have burned through thousands of dollars just to get a little rest and relaxation.
It doesn't have to be that way. Savvy travelers know that if you play your cards right, you can get nearly every vacation expense, from transportation to lodging and food, without shelling out a single penny. Follow these tips for finding free vacation travel perks.
Free plane tickets
For air travelers, the currency of choice for free vacation travel is the frequent-flier mile. There are an almost infinite number of ways to get to 25,000 miles, the base requirement for domestic trips.
One option: Grab any of the numerous credit cards that offer a sign-up bonus of at least 25,000 miles, says Chris Guillebeau, founder of Travelhacking.org.
"Credit cards are definitely helpful for earning big bonuses all at once," he says, noting that some sign-up bonuses offer a generous 50,000 miles or more.
You can also snare miles through hotel stays, credit card purchases and purchases through airline-branded shopping portals, like American Airlines' AAdvantage eShopping Mall and Delta's SkyMiles Shopping.
To make the most of your miles, remember to time your reservation wisely. "Reserve at least 90 days in advance or less than 14 days before departure to get the best odds" of booking a ticket, Guillebeau says. If you don't get what you want online, call the airline with requests for different flight options, hub cities and partner airlines to get the flight you want without burning through your miles.
Rental cars and shuttles
From rental cars to shuttles and public transportation, you'll need to get around once you reach your desired destination. Consider these free vacation travel options to get from point A to point B without spending a cent.
Many airport hotels will offer shuttles to and from their site. Some Las Vegas casinos are happy to send a shuttle to pick you up from the airport. If you spend time at a hotel close to a major tourist attraction -- any of the Disney sites, for example -- nearby hotels often provide buses to the site.
Transportation to and from the airport may be packaged in free with your all-inclusive subway or bus pass, too. So don't wait to get to the city to buy your daily or weekly pass, says Dave Dudar, an independent travel consultant in Atlanta.
For example, while you can easily pay $40 in cab fare to get from La Guardia Airport to Manhattan, you can avoid that cost by taking inexpensive mass transit into the city.
And don't forget that your frequent-flier miles can give you wheels, too. Your miles can be redeemed for rental cars from most major companies.
Free lodging
Frequent-flier miles are great for other free vacation travel options, including free lodging. While you're typically restricted to major chains, they can be used for thousands of hotels nationally and internationally.
But that's not the only way to get a free place to stay. Websites such as HomeExchange.com are safe ways for you to trade living spaces with someone. If you have an apartment in New York and want to exchange it for one in Paris for a week in the spring, that's no problem. Looking for a beachside condo in exchange for your home next to the Rockies? That's a possibility, too.
Even better, you could get free travel perks that not even the best hotels can match, says Keghan Hurst, spokeswoman for HomeExchange.com. "A lot of our members will include access to their vehicles, bicycles and even boats," she says. "Everything is negotiable."
If you're not interested in exchanging spaces, CouchSurfing.net helps people find a place to crash for free, with nothing required in return but good manners.
Free grub
Most three-star hotels offer a complimentary breakfast with your stay, and some go even further. For example, the DoubleTree hotel chain gives free cookies to guests and many Hampton Inns provide free popcorn. Some hotels that cater to business travelers, including many Starwood Hotels, offer complimentary happy hour drinks and hors d'oeuvres on weekdays.
It's not just the chains that offer this free vacation travel perk to their guests, says Mary White, founder of BnBFinder.com, a bed-and-breakfast information website. "Many bed-and-breakfasts offer bottomless cookie jars, snacks and beverages," in addition to the morning meal, she says.
But if you can't survive on breakfast, snacks and happy-hour finger foods, consider a working vacation with World Wide Opportunities on Organic Farms, or WWOOF. You volunteer your labor and owners offer free lodging and food.
Free tourist attractions
Museums are a favorite attraction for many visitors, but getting in can cost an arm and a leg. For example, New York's Museum of Modern Art carries a hefty $20 price tag. But nearly every museum has a pay-as-you-wish or free time period each week or month, when you're not required to pay a dime. You can find these times and dates for eight major cities here, or type in "free museum day" and the place you're considering into a search engine.
If you're looking for free vacation travel perks at a national park, you also can get a break there. While more than 100 national parks charge entrance fees, they go fee-free on 29 days each year. You can see if any of the dates coincide with your vacation on this government website.
Finally, keep in mind that sometimes you don't need to pay to get a fantastic view of the city, Dudar says. "The Staten Island Ferry in New York and the Algiers Ferry in New Orleans are both free," he says. "They're both remarkable ways to view the skyline from the water. When it's a warm, summer day and you're getting a breeze on the water, it's a great way to beat the heat."
Free travel events
If you're looking for free live music, festivals and other events, your best bet is to look at the calendar listings in local media, whether it's the city's daily newspaper or an alternative weekly publication. Sometimes, historical societies can help you pinpoint the town's most notable buildings or even help you create a walking tour.
You also can head to the city's website, check out the bulletin board at the town's local library or head to the student center at a local university to find postings. Look up the times and sites of local farmers' markets, where you can soak up the local culture while often taking advantage of free samples and live music.