Six Flags announces plans to open theme park in Saudi Arabia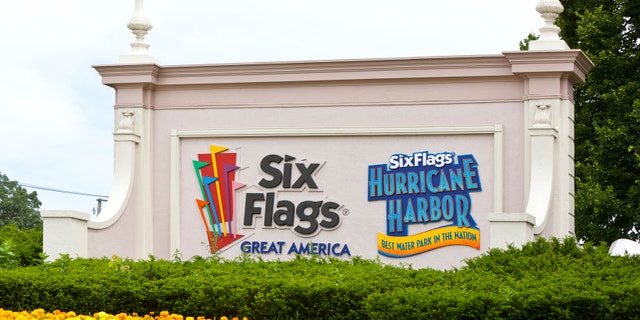 NEWYou can now listen to Fox News articles!
Six Flags, North America's largest operator of theme parks by number of properties, has announced plans Monday to extend into the Middle Eastern kingdom of Saudi Arabia.
In a country where public spaces are gender-segregated, women are barred from driving, and religious views are held as social codes, it is not clear how the theme park company will adapt its attractions to suit the conservative environment.
John Duffey, Six Flags' president and chief exeutive officer, announced the new expansion plans on Saudi-owned Arabiya TV, reports Reuters.
"We're very honored to be provided with an opportunity to enter into a partnership to bring Six Flags to the kingdom," Duffey told reporters ahead of a meeting with the company's executive chairmain James Reid-Anderson and deputy crown prince Mohammed bin Salman.
Salman, the head of the kingdom's economic council, hopes to include the Six Flags as part of the "Vision 2030" initiative, an economic push to jumpstart the private sector, provide jobs, and improve lifestyles in Saudi Arabia.
According to the initiative's website, Vision 2030 intends to "provide better opportunities for partnerships with the private sector through the three pillars: our position as the heart of the Arab and Islamic worlds, our leading investment capabilities, and our strategic geographical position."
Recognizing changing attitudes, Saudi Arabia's 2030 plan also recognizes that "the cultural and entertainment opportunities currently available do not reflect the rising aspirations of our citizens and residents," according to a statement from April.
Amusement parks are becoming big business opportunities for developers in the Middle East. Dubai and Abu Dhabi have encouraged theme park developments after oil prices slumped, which has economic slowdowns throughout the region.
In March, Dubai Parks & Resorts unveiled a $2.8 billion theme park complex slated to open later this fall.
Six Flags currently operates 18 water and theme parks in North America and Mexico. The company recently signed an agreement with NaVi Entertainment, a private company based in Ho Chi Min, to open two parks in Vietnam.