Shanghai evicts local residents, polluters ahead of Disney theme park opening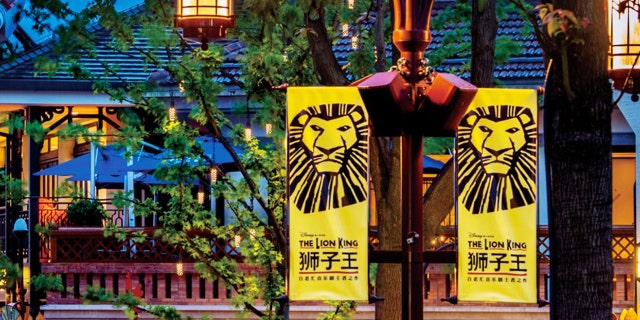 NEWYou can now listen to Fox News articles!
Chinese authorities have evicted hundreds of Shanghai residents and dozens of businesses to clean up the air and make way for the newest Disney theme park, which opens Thursday.
Shanghai's air pollution isn't as bad as Beijing's eye-searing smog but regularly exceeds levels the World Health Organization says are safe.
Residents who were paid for lost homes but hundreds of employees of shuttered factories say they don't know where their next jobs will be.
"You can find low-paying work. But jobs that pay better you can't get," said a 50-year-old equipment inspector at China Xingyue Group, which makes small utility vehicles and motorbikes. He would give only his surname, Chen.
The Shanghai Disney Resort cost a reported $5.5 billion to build and spans over 960 acres. Instead of Main Street, the main thoroughfare is called Mickey Avenue and local cultural attractions like a Chinese-style Wandering Moon tea house, a Chinese Zodiac-themed garden and a Tarzan musical featuring Chinese acrobats appear throughout the park.
Ahead of the park's opening Thursday, Disney CEO Bob Iger said China has "incredible potential" for the Walt Disney Co.
"We've considered many ways to approach growth in China," he said. "Nothing is as impactful, nothing creates a connection to our stories, to our brands, to our characters, as a theme park experience."
Analysts expect Shanghai Disneyland to become the world's most-visited theme park, attracting up to 50 million guests a year, compared with 19.3 million people for Disney's flagship Walt Disney World in Orlando, Florida, in 2014.
But the park is already courting controversy from local residents and business owners near the Disney park site.
At least 153 factories have been ordered to close this year to cut pollution, according to the local government. Most are workshops that employ 10 to 20 people producing goods ranging from clothing to chemicals. Authorities who used to turn out residents with little compensation have gotten more sophisticated about smoothing the transition. But the outcome is the same: A community uprooted to make way for economic development.
Qin Lijun's home was demolished in 2013 to make way for Disney construction. She prefers her new, 70-square-meter (700-square-foot) apartment, one of three given to her extended family, where she lives with her dog, Harry.
"The surroundings of the village, it doesn't compare to now. You would be working in the factories there during the day, and then tending to your land when you got home," said Qin. "Here, you walk out and it's all greenery and flowers. The surroundings are so much better."
Xingyue Group plans to relocate its factory to neighboring Zhejiang province but some of its 200 employees have no plans to go along.
"Some people have been here full-time for more than ten years," said a welder who would give only his surname, Cao. "We're just going to have to find other work."
The story has been repeated thousands of times across China over the past two decades as the communist government removed farmers and small businesses for construction of factories, office towers, hydroelectric dams and other projects.
The Associated Press contributed to this report.