Seeing Paris Through the Eyes of Woody Allen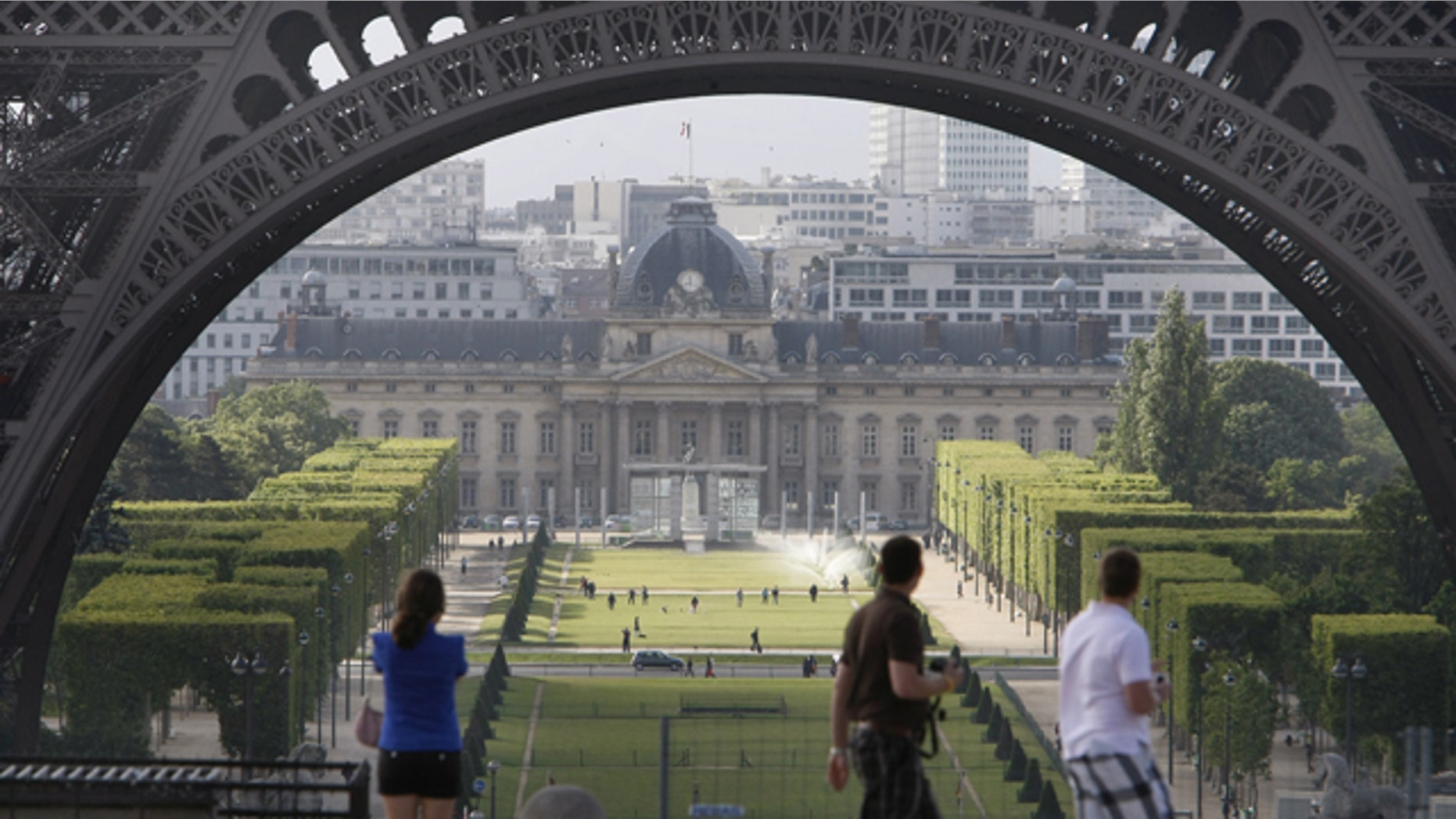 PARIS – "Parlez-moi d'amour." Speak to me of love.
This is Paris and the language is love — crazy love — amid the creative folly of a city whose ethereal beauty and bawdy underside spell magic.
Spend a day, and a de rigueur night, here and you can walk hand-in-hand with Woody Allen through the City of Light he portrays in "Midnight in Paris," his sweet and zany valentine to the French capital.
Amble down the 21st-century streets of this walking city, and like Allen's leading character, Gil (played by Owen Wilson), you could be swept into the past, with the iconic 1930s tune that haunts the movie whispering "Speak to me of love" in your ear.
In Allen's Paris, there is no place for rude taxi drivers or haughty waiters.
"I wanted to show the city emotionally, the way I felt about it," Allen said during a news conference last month in Cannes, where "Midnight in Paris" opened this year's film festival. "It didn't matter to me how real it was or what it reflected."
It was, he added, "Paris through my eyes."
Visiting some of the postcard venues Allen splashes from the camera — like temples of gastronomy such as Le Grand Vefour on the Right Bank or Laperouse on a Left Bank quai — requires reservations and deep pockets.
Other don't-miss sites, as well as some hidden delights packed with the Paris of yesteryear, are accessible to all. But don't bother with a plan. Like leading man Gil, a Hollywood hack writer dreaming of penning that great novel, just soak up the atmosphere by wandering the Left Bank of the Seine river, the artsy and intellectual side of the city and the colorful heart of Woody's Paris.
Then, step into Deyrolle at 46 rue du Bac, steps from the Metro of that name. Only in Paris could a taxidermy and curiosity shop be a source of inspiration to artists and occasionally their gathering place. Deyrolle, which dates from 1831, is imbued with history and magic.
You'll begin to understand the eclectic ambiance that fed the souls of the "lost generation" of American writers from F. Scott Fitzgerald to Ernest Hemingway, and the likes of Picasso, Modigliani and others.
Climb the stairs to the wondrous menagerie, and into another dimension. You will be greeted by a lion at rest, the heads of deer, elk and other woodland and jungle creatures. Then comes the magnificent polar bear who makes a brief but notable appearance in "Midnight in Paris," at a soiree hosted by Fitzgerald and his zany wife Zelda.
Owner Prince Louis Albert de Broglie (pronounced de broy) is a modern-day nobleman, preserving the heritage of Deyrolle. But he also makes it his mission to contribute to protecting the species that populate Deyrolle and pass the message of sustainable development.
"Our idea is not to sell an elephant a day but to give a little part of this magical place" to others, he said, stressing that animals on display here succumbed to natural deaths at zoos, circuses and elsewhere. "You cannot protect anything if you don't know it," he said.
"Deyrolle always received artists," from Surrealist writer Andre Breton to Salvador Dali (given a cameo comeback in Allen's film), de Broglie said. "Today, many are inspired by Deyrolle."
Artists came to the rescue when Deyrolle was almost lost to a devastating fire in 2008, helping fund reconstruction with an auction.
While the polar bear and other large creatures go for princely sums, there are souvenirs a visitor can take away, from books to a line of gardening products, "Le Prince Jardinier," with items starting at as little as a few euros.
Now, on to the next stop. Paris opens its panoply of wonder if the visitor walks down the Boulevard Saint-Germain to Saint-Germain des Pres, dotted by famed literary cafes. Turn left down rue Bonaparte toward the Seine, or get lost in the winding streets on the way. At some point, hit the quai of the Seine.
The true wanderer may take hours to reach Shakespeare and Company at 37 rue de la Bucherie, not far from the Saint Michel Metro in the 5th arrondissement, and just across the street from Notre Dame Cathedral. But that's all the more reason to get there.
In his movie, Allen only winks with the camera at the shop, an institution steeped in the history of expatriate Americans. A visitor can curl up in a comfy nook, good book in hand, resting feet and soul until 11 p.m.
The original site of legendary literary matron Sylvia Beach, a magnet for English-speaking expats like Hemingway, Fitzgerald and the Irish James Joyce, was on the rue de l'Odeon not far from 27 rue de Fleurus where Gertrude Stein, writer, art collector and friend of Picasso lived with lover Alice B. Toklas — and who is featured in Allen's film (played by Kathy Bates).
Shakespeare and Company got a second life in 1951, at the spot filmed in the movie. It, too, drew the expats, and still does.
Here, books — first, second- and thirdhand — line the walls, and floors, stacked in no particular order, with shelves on the patio outside the front door.
"My father says it's a Socialist utopia masquerading as a bookstore," said Sylvia Whitman, whose father took over from Beach and who now runs the shop.
A half-dozen writers can lodge there at a time in exchange for a hand in the shop. They also can visit with George Whitman, now 97 and living on the third floor.
"Some people who come are literally on a mission. Others have heard from friends that it's a quirky place," said his 30-year-old daughter. "For me, it's a total fairytale land."
There's constant foot traffic in the bookstore at this time of year, so Whitman doesn't know if the movie is bringing in new visitors. And while fans of the movie may not realize that Allen is a writer as well as a filmmaker, Whitman says the store has always sold his books.
But now it's time to go back in time, moving deeper into the Left Bank by ascending the rue de la Montagne-Sainte-Genevieve, one of Paris' most ancient streets. Turning away from the Seine, toward the Metro stop Maubert-Mutualite, one can spot it.
Despite a history dating from antiquity, the street today, paved and bustling, is undistinguished — until the end of the journey. At the top of the hill, cobblestones appear as the street spills onto a church, Saint-Etienne du Mont, first built in the 12th century.
Here, Gil, waiting on the church steps, was thrust back in time into the Paris of his dreams, a carefree, chaotic world of creation. With the Pantheon, where France has buried its heroes, just steps away, we are in the realm of greatness. But will the average traveler experience the same kind of magic as Allen's hero?
Perhaps not. But at least there are restaurants galore.