SeaWorld unveils plans for Orlando's first 'hyper coaster'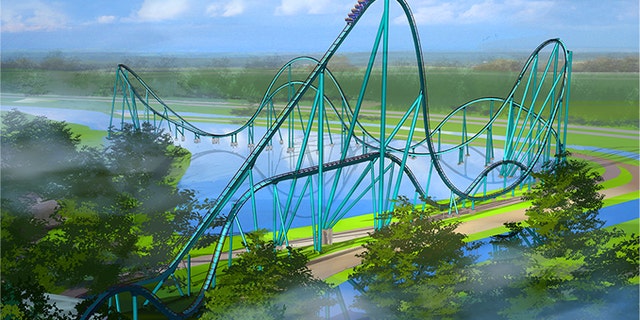 This summer, SeaWorld Orlando will take park guests to new heights and unprecedented speeds on its new shark-themed coaster Mako.
Named for the ocean's fastest shark, the Mako coaster will take riders along 4,760 feet of steel track — drop them down from 200 feet high and reach speeds of up to 73 mph, making it Orlando's longest, tallest and fastest coaster upon completion. SeaWorld is calling the new thrill ride a "hyper coaster."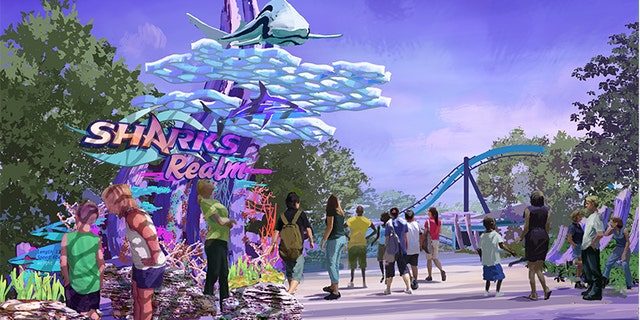 Beginning with the massive drop, the coaster then takes riders on a series of banked turns, deep dives, switchbacks and swooping horseshoe bends for two minutes.
"Scream through the deep dives with unmatched speed and predator power," says SeaWorld of the new attraction. "You're not just riding another coaster, you're about to understand the thrill of the hunt."
The lead car is shaped like a maco shark and lap guards will be used to keep the riders --who will sit four across --restrained. There will be seven cars on each train, making for 28 passengers in total.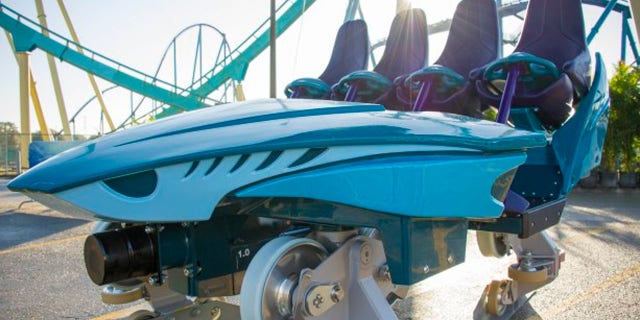 Currently, no coaster in Orlando's saturated amusement park space boasts a ride taller than 200 feet, but SeaWorld Orlando already has two high speed coasters-- the 149 foot-high Kraken and the 140 foot Manta.
The new rollercoaster will be the centerpiece of a park area dedicated to the shark. The plaza will include Shark Encounter, Sharks Underwater Grill, shops and various educational experiences devoted to the ocean's most notorious-- and often misunderstood-- predator. The new ride is one of the brand's many efforts to boost revenue amid declining attendance and concern over the treatment of its animals in captivity.
Mako is slated to open summer 2016. Check out an animated version of the action below.