Seattle man celebrates 100th birthday with skydive: 'It's a real piece of cake'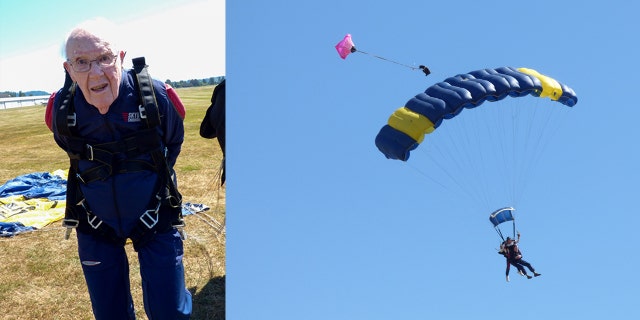 One adventurous centenarian recently celebrated his 100th birthday in a major way — by leaping out of a plane at 14,000 feet.
On July 22, Robert "Stu" Williamson went skydiving to commemorate this milestone birthday in Snohomish, Wash. The feat, while undeniably daring, in fact marked Williamson's second time skydiving — the Seattle man also also jumped from a plane on his 99th birthday, reports KIRO 7.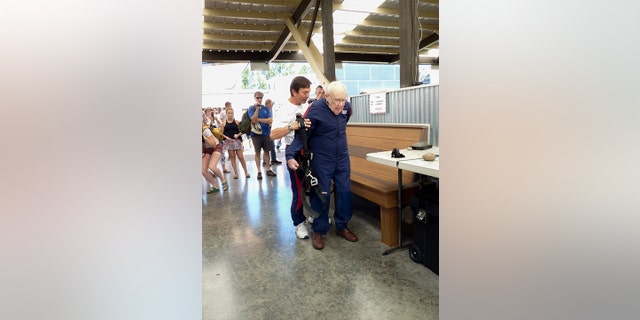 MILLENNIALS CHOOSING 'INSTAGRAMMABLE' DESTINATIONS FOR NEXT TRIP, SURVEY SAYS
Enjoying the day with family and new friends ahead of the stunt, Williamson bravely boarded a Skydive Snohomish plane and valiantly ascended to a height of 14,000 feet before taking the plunge. Upon landing, the birthday boy cheered "Let's do it again!" and hugged his grandson and his instructor-turned-friend Vladimir Ursachii, who jumped with him, according to the Seattle Times.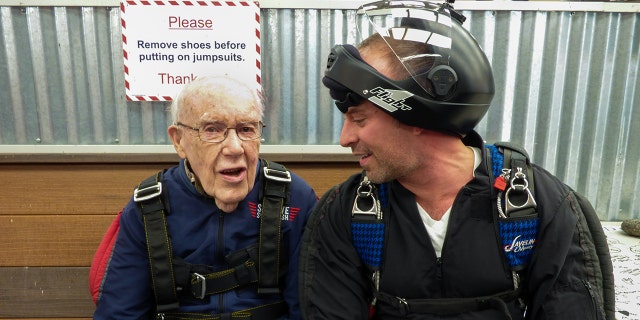 "You get a real shot of adrenaline when you look out the door, then it's a real piece of cake after that," Williamson told KIRO of his birthday celebrations. According to the outlet, he is now officially the oldest person ever to jump with Skydive Snohomish.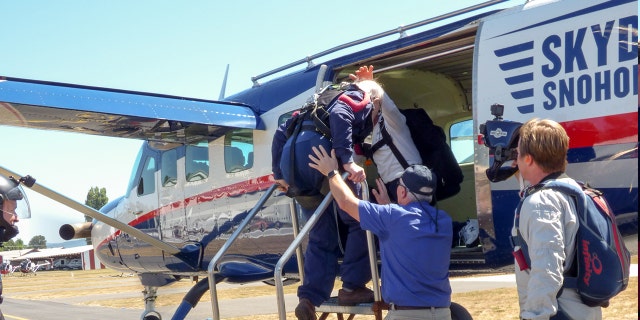 Meanwhile, the Times notes that Williamson's family is "still somewhat incredulous" regarding "his sudden interest in falling from the sky," reporting that he was a quiet man "who never had much use for sports" in his younger days.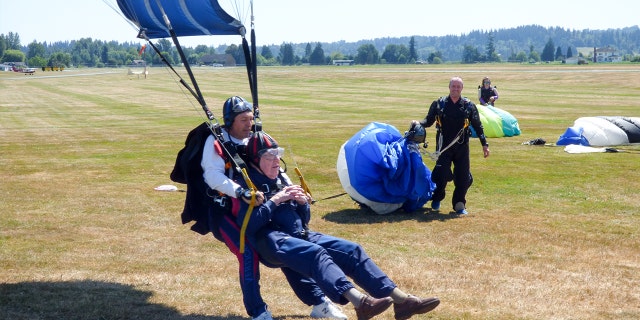 Williamson, however, says the logic of the attraction is simple.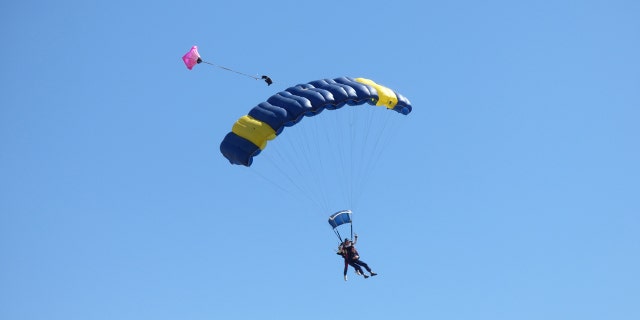 "I'd done lots of things," he said, "but I'd never jumped out of an airplane."
Apparently, the centenarian found inspiration for the stunt via Matt Morse, a seasoned skydiver, who works in the wellness department of Williamson's retirement community. Williamson has found a true joy in extreme parachuting.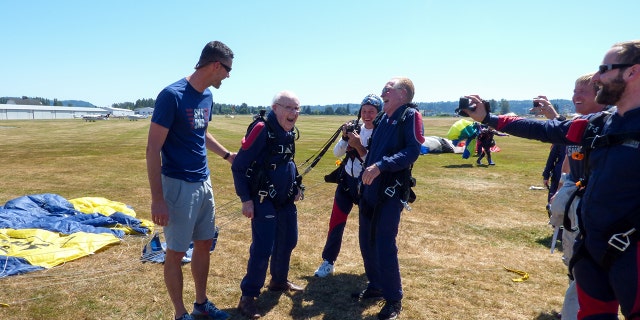 "After the parachute opens, he is a completely different person," Williamson's skydiving instructor, Vladimir Ursachii, told the Times.
FOLLOW US ON FACEBOOK FOR MORE FOX LIFESTYLE NEWS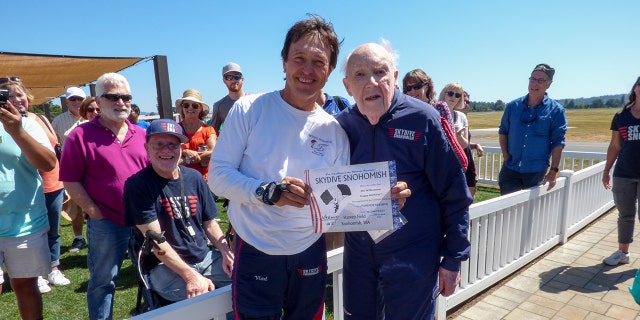 Ursachii, who jumped with Williamson both this year and last year, said the activity seems to suit him.
"He's cracking jokes, waving his arms — it's wonderful."
Now, however, Williamson has got his sights set on surpassing the record for the world's oldest skydiver, which, according to the Times, is currently held be a 102-year-old man from New Jersey.