Sea World announces new ocean discovery attraction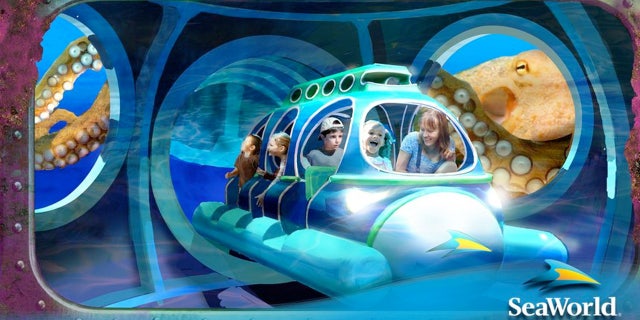 In an effort to rebuild its brand, SeaWorld San Diego Tuesday announced plans for a major aquarium-based multi-million dollar attraction that will take visitors on an exploration of the earth's seven seas.
Called the Ocean Explorer, it simulates a scientific exploration as visitors ride through multiple aquariums where digital technology is used to inspire them to protect the oceans.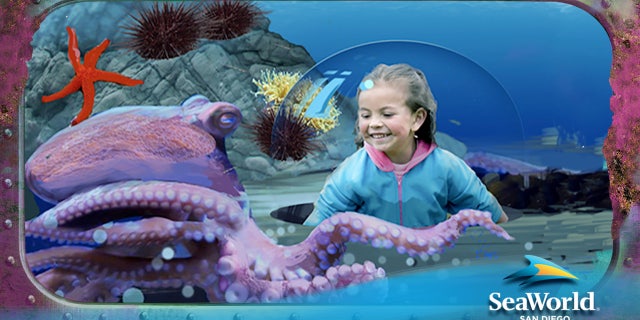 The three-minute experience will be like on a miniature submarine, which includes an onboard digital navigation dashboard, as well as a few other surprises along the journey, such as close-up views of huge octopuses and spider crabs, along with hundreds of colorful jellyfish.
"I'm extremely excited about Ocean Explorer and I know our guests, of all ages, are going to love this fun, interactive and educational new area of the park," said John Reilly, SeaWorld San Diego president. "The opportunity to see and learn about some of the ocean's most fascinating creatures, coupled with a mix of distinctive rides and activities, will give our visitors a meaningful experience only SeaWorld can create," he said.
Sea World says it's on track for a late spring opening next year and comes a few months after Parks & Entertainment Chief Executive Joel Manby said the company was putting on hold a $100-million plan to double the volume of the San Diego park's killer whale tanks and would divert a significant portion of that budget to a marketable attraction.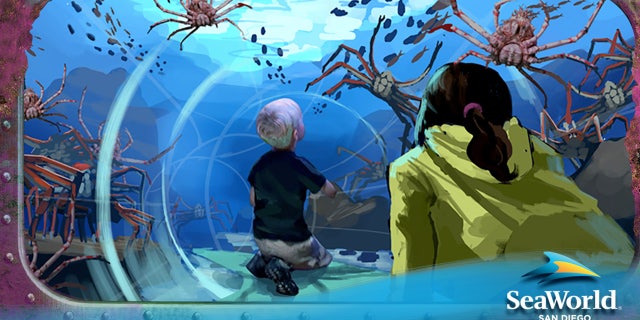 SeaWorld has been struggling with flagging sales since the 2013 release of the documentary "Blackfish," that accused the park of poor treatment of its orca whale population. SeaWorld representatives have said that the film is inaccurate and the park has launched a $10-million advertising campaign defending its treatment of whales and promoting SeaWorld's work to benefit animals. The company also pledged an additional $10 million last year to fund conservation of orcas in the wild.
This latest attraction is part of its re-imaging as a sea life conservation park.
Ocean Explorer's three-minute-long submarine excursion will be one of five planned rides, including a "wave swinger" that is modeled after a similar attraction at Busch Gardens Williamsburg. In the Ocean Explorer version, individuals will be suspended in chairs from the tentacles of a giant rotating jellyfish as they fly through thousands of real bubbles.
"Our guests' response to new attractions has always been tremendously positive," said Reilly. "The scope of Ocean Explorer demonstrates our ongoing commitment to creating new and fresh attractions, exhibits and events that provide the exciting, educational and entertaining experiences SeaWorld is known for."