Saudi Airlines plane makes emergency landing after American flier dies on board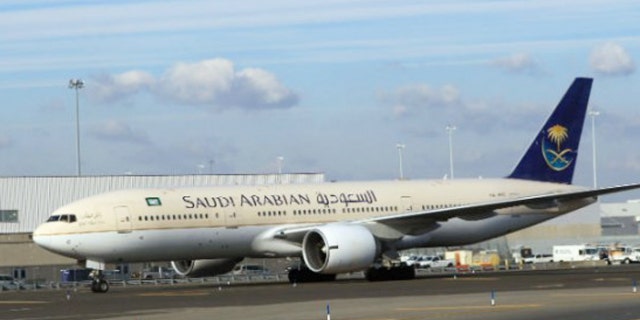 A U.S.-bound Saudi Airlines flight made an emergency landing at Cairo airport Monday after an American passenger died on board.
The flight was travelling from Jeddah, Saudi Arabia to New York City when the 67-year-old passenger fell ill about two hours into the flight.
According to airline officials, the flight was passing through Egyptian airspace when the Arab-born American citizen's health drastically deteriorated. A doctor examined him after the plane landed and pronounced him dead at the scene.
The man's body was removed from the plane and was transported to Heliopolis Hospital in Cairo. The flight resumed to New York City after a short delay.
No details have been revealed about the health condition of the passenger who died or what doctors declared as the actual cause of death.
The incident comes just days after the pilot of a Saudi Airlines plane accidentally sent out a distress call over a "hijacking threat."
Saudi Airlines' flight 872 was travelling from Jeddah when the pilot raised a false alarm which the sent the Philippines Airport into lockdown.
The pilot reportedly told air traffic control the plane was under threat as it carried passengers returning from Mecca.
The aircraft was isolated at Manila International Airport until officials confirmed it was safe.
This article originally appeared on The Sun.