Ryanair passenger pleads guilty to assaulting crew, grabbing flight attendant's behind while drunk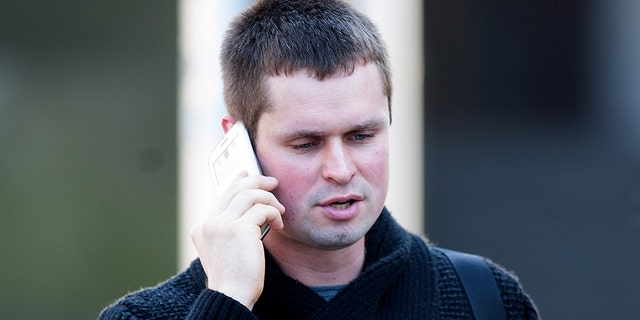 NEWYou can now listen to Fox News articles!
A 30-year-old father of two has been smacked with a suspended sentence after pleading guilty to sexually assaulting a passenger and a crew member — and aggressively shoving a second crew member — aboard a Ryanair flight from Latvia to England.
Robertas Bajalis, originally from Lithuania, appeared in a Manchester court Thursday, where his lawyer said Bajalis "accepted full responsibility" for the crimes, the Manchester Evening News reported.
PASSENGER CLAIMS SOUTHWEST LOST HER MOTHER'S PROSTHETIC LEG
The court also heard how Bajalis, who reportedly drank half a bottle of vodka and four ciders before boarding, began causing a disturbance about an hour into the flight from Riga to Manchester, first by drinking from a bottle of rum he brought on board.
"At one stage he offered [a nearby female passenger] some rum before she got out of her seat. His behavior was increasingly irritable," said prosecutor Nicole Yeadon, according to The Mirror.
When Bajalis was approached by a male flight attendant about his behavior, Bajalis allegedly grabbed him by his clip-on tie, yanked the man toward him so they were face to face, and then shoved him so hard he "staggered backward," Yeadon said.
"Meanwhile a female passenger sat next to the defendant tried to speak to him and tried to calm him down, explaining that he would only be on the plane for a short period of time. But he then proceeded to reach over to her and grab her chest and breast area," she added.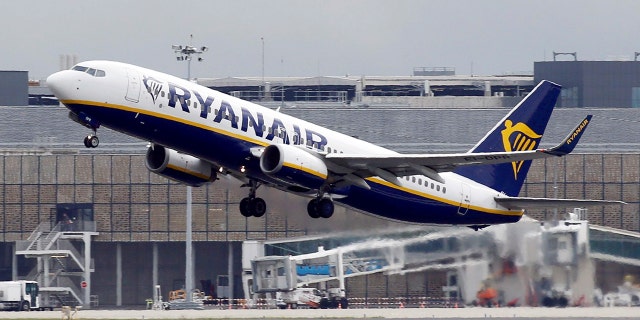 SEE IT: DELTA FLIGHT 'LEFT A TIRE IN NYC,' PASSENGER SAYS
A female flight attendant then attempted to gain information from Bajalis in order to file an assault report, to which he responded by grabbing her rear end.
Bajalis was arrested upon landing in Manchester. He later claimed he did not remember anything that took place on the flight or during the arrest, but knew he was in trouble upon waking up in jail.
FOLLOW US ON FACEBOOK FOR MORE FOX LIFESTYLE NEWS
The Manchester Evening News reported that Bajalis had also been drinking the night before the flight, during his own going-away party; Bajalis had reportedly taken a construction job in England in the U.K.
"He is very remorseful. He wrote a letter dedicated to all the passengers on the plane and victims of crime and apologizes for his behavior," said Paul Shepherd, Bajalis' lawyer. "This was totally out of character. He is appalled by his own behavior."
Shepherd added that his client never would have acted in such a manner if he hadn't "consumed a lot" of alcohol.
After pleading guilty to two counts of sexual assault and one count of common assault, the judge handed Bajalis a two-year suspended sentence of eight months in prison. He was also ordered to sign a sex offender registry and pay the female victims 200 pounds each, and the male victim 100 pounds.