Ryanair crew shocks passengers by leaving lewd drawing in snow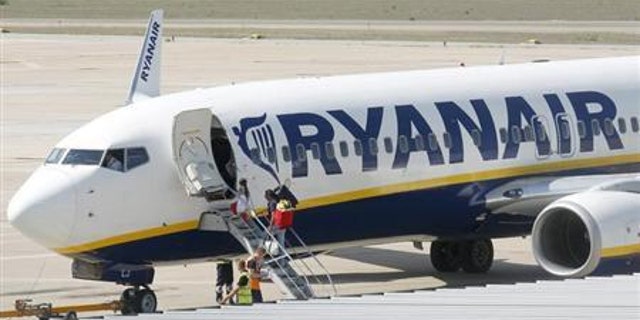 Ryanair airline staff left a shocking surprise for passengers last week at Dublin Airport.
Ground crew for the Irish carrier, waylaid by weather delays, were caught on camera drawing a giant penis in the snow next to a plane.
The low-budget airline has been trying to win over family-friendly travelers the last few months and prides itself as catering to travelers with children.
Twitter user Brendan Keary uploaded a photo of the lewd drawing to the social media site on Friday, the UK's Telegraph reports, and since then it's been the source of much sophomoric humor.
A spokesman for Ryanair had this to say about the incident: "While our ground crew excel at industry leading 25-minute turnarounds, art isn't their forte, as they've clearly forgotten to draw wings on their snow airplane."